Artist

PIERROT LUNAIRE

1974
Arturo Stalteri (keyboards, percussion, vocals)
Vincenzo Caporaletti (guitar, bass, flute)
Gaio Chiocchio (guitar, keyboards, sitar, vocals)
1976
Caporaletti quits, replaced by:
Jacqueline Darby (vocals)

An original mix of soft progressive and avantgarde atmospheres is the distinctive sound of Pierrot Lunaire, highly regarded among foreign collectors though not particularly representative of the Italian prog.
The group was based in Rome, and initially formed by close friends Gaio Chiocchio and Vincenzo Caporaletti (who came from Roseto, Abruzzo) who later recruited keyboardist Arturo Stalteri. All the three members were classically trained and still in their teens when their first LP was released in 1974.
Their two albums are expensive due to the high request and the limited distribution made by the RCA subsidiary It that released them.
The first, Pierrot Lunaire, contains 12 songs, with acoustic atmospheres mainly based on guitars and keyboards, soft, dreamy and intriguing. There are good tracks like the opening Ouverture XV, but the album can be boring to the more rock-oriented prog fans.
Second album, Gudrun, recorded in 1975-76, was planned for release in September 1976 on the experimental Vista label, but it was delayed and released a year later.
It saw the entrance of the welsh soprano Jacqueline Darby, replacing Vincenzo Caporaletti that was more interested in jazz, and a sound shift toward a classical-inspired avantgarde, more disjointed than their first work. The trio was assisted by a guest drummer, Massimo Buzzi, on three of the eight tracks.
Continuous rhythm changes, musical and spoken samples, classical inspired piano and vocal parts, are the main ingredients of this album that can bring to memory early Faust or similar groups.
After the second album Pierrot Lunaire ceased to exist as a group. Stalteri and Chiocchio were involved in Emma Muzzi Loffredo's Tu ti nni futti album from 1976, also on It label, while Gaio Chiocchio and Jacqueline Darby collaborated in 1977 with the American composer Kay Hoffman on her album Floret silva.
Arturo Stalteri released an instrumental solo album in 1979, André sulla luna.
Gaio Chiocchio became musical director for the It label, subsequently forming the electro pop Effetto Notte in the 80's and had a solo single in 1982 on RCA subsidiary Una Sors Coniunxit.
Vincenzo Caporaletti composed a rock opera called Gli specchi in 1976, before moving to the USA in early 80's to work as session musician and arranger; returned to Italy he played for a short time with singer/poetess Terra Di Benedetto (from Albergo Intergalattico Spaziale) and later with former Area rhythm section of Ares Tavolazzi and Giulio Capiozzo.
In the early 90's Chiocchio and Caporaletti reformed a new studio version of Pierrot Lunaire, and the tracks recorded for a new album were never released due to the sudden death of Gaio Chiocchio in 1996.
MP Records issued in 2011 a CD, entitled Tre, containing some songs recorded in 1978 for the never-released third album, along with some alternative recordings of old tracks and a series of cover versions of Pierrot Lunaire songs played by other artists.

LP
Pierrot Lunaire
It (ZSLT 70025)
1974
single cover
It/BMG (NL 74114)
1989
as above but glossy cover
Akarma (AK 1007)
1999
as above
It/De Agostini (ZSLT 70025)
2020
single cover with 8-page insert - no.67 in the De Agostini "Prog Rock Italiano" series
Gudrun
It (ZPLT 34000)
1977
single cover
Akarma (AK 1019)
2000
as above but includes an insert and two unreleased alternate tracks
Sony/BMG (88985 36518 1)
2017
new remastered reissue
Sony Music/De Agostini (51)
2019
single cover with 8-page insert - no.51 in the De Agostini "Prog Rock Italiano" series


CD
Pierrot Lunaire
It/BMG (ND 74114)
1989
reissue of 1974 album - now deleted
also available as part of the 5-CD box set Rock progressivo italiano (RCA ND 74116-5)
MPR (MPRCD 007)
1997
as above with digipack tri-fold cover - also exists with mini-LP cover
BMG (74321 98331-2)
2003
as above with mini LP cover - now deleted
MPR (MPRCD 061)
2011
new reissue
Gudrun
MPR (MPRCD 008)
1997
reissue of 1977 album - digipack cover and two unreleased alternate tracks
BMG (74321 98332-2)
2003
as above with mini LP cover but no bonus tracks - now deleted
MPR (MPRCD 062)
2011
new reissue with two bonus tracks
Tre
MPR (MPRCD 063)
2011
compilation of original unreleased recordings and cover versions of Pierrot Lunaire songs played by other musicians


SINGLES (with picture covers)
Plaisir d'amour
Giovane madre
Vista/RCA (TPBO 1208)
1977
both tracks from Gudrun
RCA (TPBO 1208)
1977
as above, but on RCA label and with company sleeve


PROMOTIONAL AND JUKEBOX SINGLES (with blank covers)
Arlecchinata
Il re di Raipure
It (ZT 7058)
1974
promo only - both tracks from Pierrot Lunaire

Both very rare, the Pierrot Lunaire albums have had various reissues in Italy and were also issued in Japan (Edison ERS28013-CR10063 and ERS28014-CR10064 respectively) and Korea (Si-Wan SRML 1015 and SRML 1012).
Original copies on It are now very scarce and expensive. Both came with single covers.
Among the reissues it's interesting to notice that the MP label CD and the Akarma LP have added to Gudrun two alternate bonus tracks, with different recordings of the title track and Giovane madre.
The first album has been reissued on CD in March 2003 by BMG with mini-LP cover and obi, as part of their "Dei di un perduto rock" series, and later repressed in October of the same year when a second batch of those CD's came out.
The CD was announced by BMG as being also available with standard jewel case (cat.no. 74321 96992-2) but was probably never issued in this form.
The 1974 single including Il re di Raipure and Arlecchinata from the first album is usually not mentioned on most sources. Despite a standard issue catalogue number, it was released as a promo-only single with plain white cover.
The other single, Plaisir d'amour, taken from the second album, was released on the small RCA subsidiary Vista, a label that had been created for jazz and avantgarde artists but had a very short life.
This single was mostly used for promotional reasons, and very few copies were probably put on sale. Two different issues of the single exist, one on Vista label with picture cover, another on RCA with a standard blank cover.
No counterfeits exist.
Gaio Chiocchio and Jacqueline Darby appeared on the interesting Kay Hoffman's LP Floret silva, inspired from 13th century's Carmina Burana and recorded in Florence in 1977-78, but only issued in Japan in 1985 on the Belle Antique label (BELLE 8502).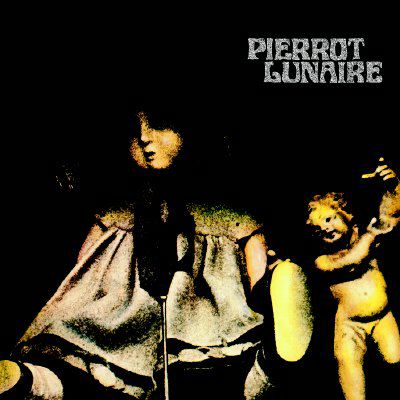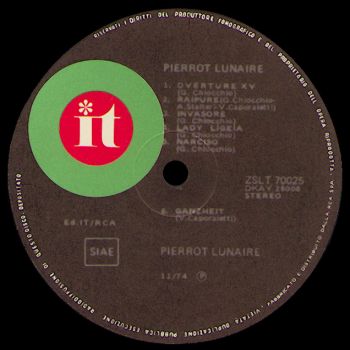 Pierrot Lunaire - LP and label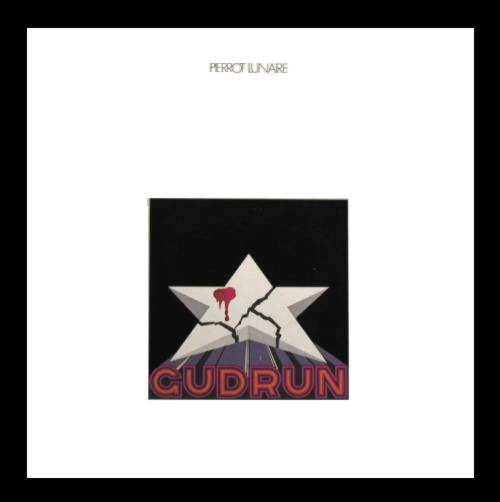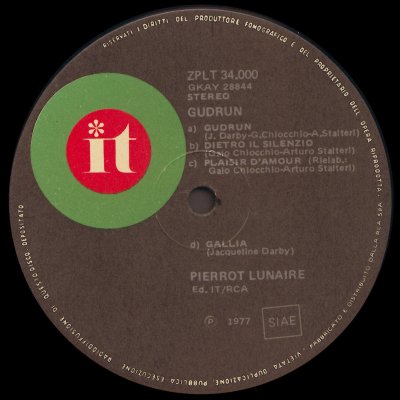 Gudrun - LP and label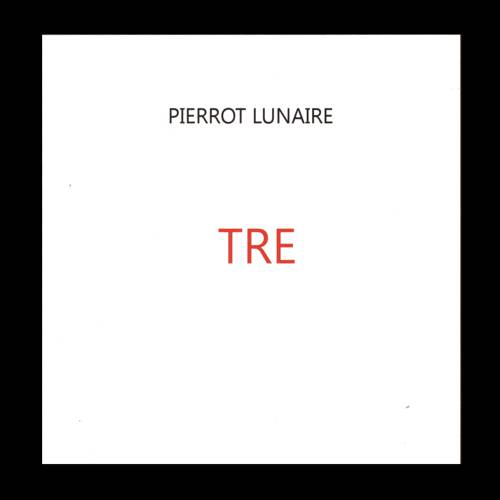 Tre - CD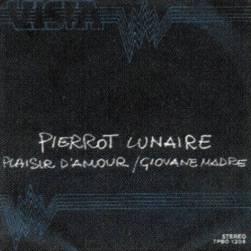 Plaisir d'amour - 7" single

Arturo Stalteri has his own website at http://www.arturostalteri.com. This includes a full discography including his days with Pierrot Lunaire and all his collaborations with other artists.
MP Records, that reissued on CD both Pierrot Lunaire and Gudrun, have a page dedicated to Pierrot Lunaire on their website http://www.mprecords.it

Thanks to Valerio D'Angelo, Guilherme Tofani and Marzio Barbieri for pictures and information on this page.