Artist

LA FAMIGLIA DEGLI ORTEGA

Isabella Lombardi (vocals)
Pierfranco Ledda (vocals)
Alberto Canepa (vocals, percussion)
Gianni Martini (guitar, vocals)
Bruno Biggi (guitar)
Ruben Ortega (guitar, percussion)
Nestor Ortega (guitar, percussion)
Giorgio Buganza (bass)
Iolanda Andreoli (backing vocals)
Gianna Ducci (backing vocals)
Delia Ducci (backing vocals)
Emily (backing vocals)

A group with no less than 12 elements from Genova, whose name derived from the Venezuelan brothers Ortega who were in the first line-up and left before the LP recording.
In 1972 they played at Genova Pop Festival and appeared on TV at Festival di Sanremo as backing vocalists with Delirium.
Their only album from 1973 can hardly be described as a progressive LP, being mostly folk-influenced and with large use of acoustic instruments and multi-vocal parts in West Coast style. Among the eight tracks even an Italian translation of English traditional John Barleycorn. Despite this is the album is well considered among some collectors.
Among the musicians guesting on the album were Antonio Marangolo (keyboards, from Flea) and drummers Tullio De Piscopo (New Trolls Atomic System) and Paolo Siani (Nuova Idea). Two singles were taken from the album.
The group played in the USA with singer Michele in 1974/75 and then broke up.
Biggi, Canepa and Martini formed Assemblea Musicale Teatrale.

LP
La Famiglia degli Ortega
Carosello (CLN 25029)
1973
laminated gatefold cover


CD
La Famiglia degli Ortega
Vinyl Magic (VM 062)
1995
reissue of 1973 album


SINGLES (with picture covers)
Awamalaia
Sogno di una casa
Carosello (CI 20349)
1973
side A taken from La Famiglia degli Ortega
Stanlio e Ollio
Una vecchia corriera chiamata "Harry Way"
Carosello (CI 20374)
1974
side B taken from La Famiglia degli Ortega


PROMOTIONAL AND JUKEBOX SINGLES (with blank covers)
Awamalaia
Sogno di una casa
Carosello (CI 20349)
1973
jukebox single

A rare album, La Famiglia degli Ortega came in gatefold cover and has never been reissued on vinyl in Italy.
An LP reissue was produced in 2021 by the Korean label Merry Go Round (cat.MGRL-2002) with gatefold cover and foldout insert and was pressed on both black and orange vinyl.
No counterfeits exist.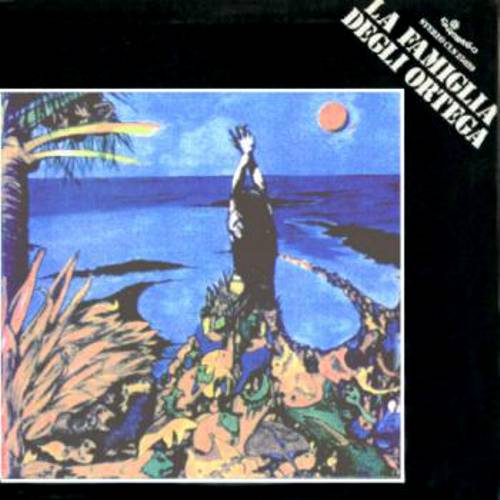 La Famiglia degli Ortega - LP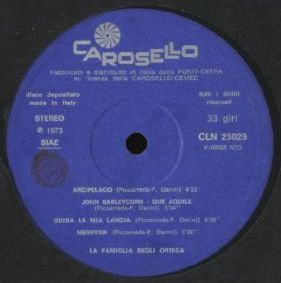 LP label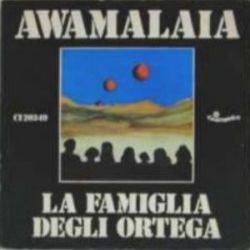 Awamalaia - 7" single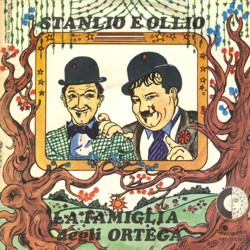 Stanlio e Ollio - 7" single

Thanks to Fabio Marchignoli for one of the pictures and to Hubert Jakobs for information.