The full list
D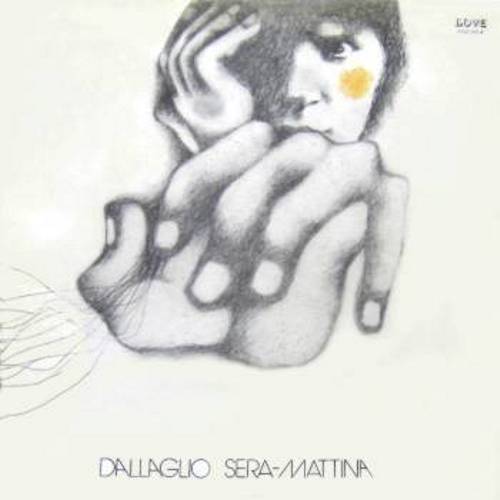 Discography:
LP - Sera, mattina (Love 5360 001 - 1972)
CD - Sera, mattina (Mellow MMP 233 - 1993 - reissue of 1972 album)
+ singles
Former drummer of the beat group I Ribelli (that also included Demetrio Stratos at one time) and later with Il Volo, Gianni Dall'Aglio also released an ultrarare solo album in 1972, based on melodic pop compositions with some slight progressive influences and short instrumental parts, even with mellotron.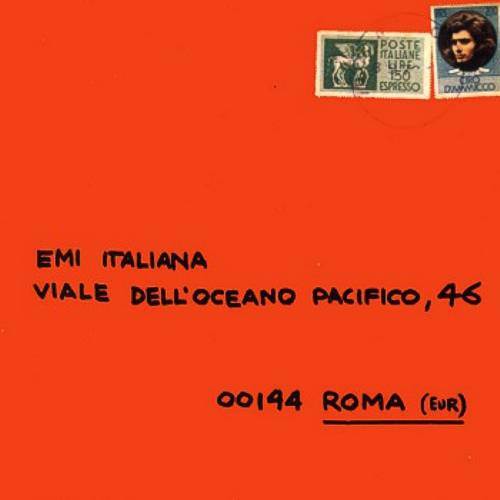 Discography:
LP - Ciro Dammicco (EMI 3C064-17818 - 1973)
45 - Vorrei poteri dir ti amo/Forse domani ritorno da te (EMI 3C006-17839 - 1972)
+ others
Often described as progressive this 11-track LP from 1973 is in fact a melodic song album, and the only instrumental track on it, Autunno, has a strong orchestral arrangement. The original album has a distinctive, giant-sized envelope cover, folded in two parts and is hard to find.
Dammicco was the drummer in Flora Fauna e Cemento, and was later the singer of Daniel Sentacruz Ensemble, whose Soleado was an Italian hit in 1974.

Line up:
Umberto Tozzi (vocals, guitar)
Damiano Dattoli (vocals, guitar)
Massimo Luca (vocals, guitar)
Discography:
LP - Strada bianca (Numero Uno ZSLN 55668 - 1974)
CD - Strada bianca (RCA ND 74852 - 1990 - reissue of 1974 album)
45 - Compleanno/Attore di varietā (Numero Uno ZN 50330 - 1974)
An acoustic trio based in Milan, that included a young Umberto Tozzi, later a very popular solo artist in Italy, and Damiano Dattoli from Flora Fauna e Cemento. Their album contains short songs.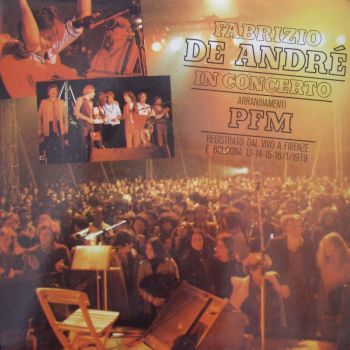 Discography:
LP - In concerto (Ricordi SMRL 6244 - 1979)
LP - In concerto vol. 2 (Ricordi ORL 8431 - 1980)
LP - Creuza de mä (Ricordi SMRL 6308 - 1984)
2 LP - In concerto (Fonit Cetra TAL 1001-2 - 1989 - reissue of the 2 Ricordi LP's)
+ lots of other LP's and singles
A well-loved singer-songwriter from Genova, whose career produced many high level albums and singles since his debut in 1961 until his death in 1999. Though his production will appeal to those with a perfect knowledge of Italian, his albums with PFM and Mauro Pagani can be interesting to prog fans.
ERMANNO DE BIAGI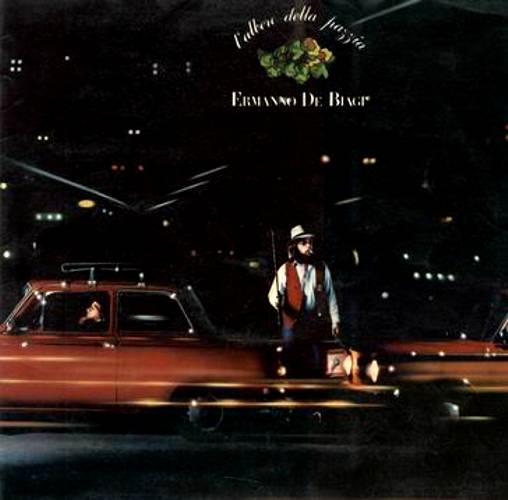 Discography:
LP - L'albero della pazzia (Polydor 2448 082 - 1979)
An artist from Rome, whose one and only album includes interesting arrangements though it is not so different from other singer-songwriters' works. He's had a long career later as actor, teacher, composer and many other things. The album has been reissued on CD in 2010 by Universal as part of the Progressive Italia - Gli anni '70 vol.7 box set.
Website:
www.ermannodebiagi.com
GINO D'ELISO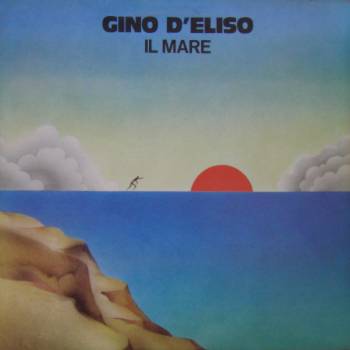 Discography:
LP - Il mare (Numero Uno ZSLN 55683 - 1976)
LP - Ti ricordi Vienna? (RCA PL 31253 - 1977)
LP - Santi ed eroi (Philips 6323 070 - 1979)
+ singles
This singer-songwriter from Trieste is notable for the high quality of the arrangements on all his albums. His first LP, Il mare, contains some good instrumental parts with flute and keyboards, is his most interesting for progressive fans.
Later album are more commercial. The third, Santi ed eroi, was reissued on CD in 2010 by Universal as part of the Progressive Italia - Gli anni '70 vol.7 box set.

Discography:
LP - Dodici canzoni da battello (Italia ITL 70030 - 1977)
LP - Schönberg kabarett (Cramps 5207 305 - 1979)
+ others
The former singer and founder of Opus Avantra also had a solo career after the end of the group.
The first album was based on traditional venetian melodies of the 18th century, while the second on Cramps included voice and piano tracks arranged by the Austrian composer Arnold Schönberg.
ALESSANDRO DE LUCCHI

Discography:
LP - Alessandro De Lucchi (ADL - 1978)
This keyboardist from Varese privately released a solo album in 1978 with strong influences from the German cosmic music. The album can be a bit boring due to its non-professional sound quality and production.
CLAUDIO DENTES

Discography:
LP - Pantarei (Mirto 6323 752 - 1978)
45 - Rock o'cokey/Camden town (Mirto 7777 - 1979)
A London-born multi-instrumentalist living in Milan, Dentes released his first solo album with the help of many important session musicians. The LP is entirely instrumental, but the result is mediocre and went largely unnoticed.
The album has been reissued on CD in 2010 by Universal as part of the Progressive Italia - Gli anni '70 vol.5 box set.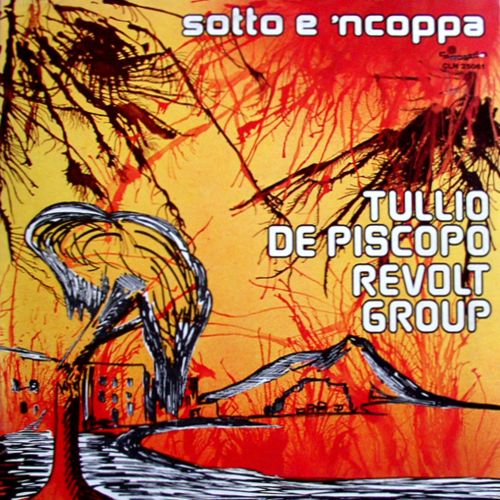 Discography:
LP - Sotto e'ncoppa (Carosello CLN 25061 - 1975)
+ other LP's and singles
One of the most popular session drummers in Italy, born in Naples but working in Northern Italy since the late 60's, De Piscopo had a brief contact with progressive rock when he played with New Trolls Atomic System in 1973-74, but all his solo production deals with jazz-rock and commercial and dance music.
After a first drum teaching LP issued in 1974, Suonando la batteria moderna (Vedette VPA 8179), he produced the following year an album entitled Sotto e 'ncoppa with a very nice group of musicians named Revolt Group, including Sergio Farina (guitar), Giorgio Baiocco (sax and flute, also from New Trolls Atomic System), Sante Palumbo (keyboards) and Gigi Cappellotto (bass). A jazz-rock album with some progressive influences, entirely instrumental except some spoken interludes by De Piscopo himself.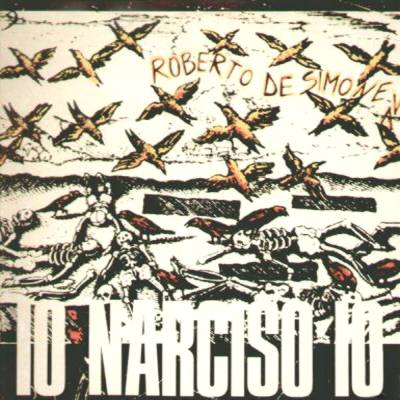 Discography:
LP - Io Narciso io (RCA PL 31254 - 1977)
LP - Media aetas (RCA PL 31605 - 1981)
Founder and inspirer of Nuova Compagnia di Canto Popolare, De Simone used the same sources as that group, traditional music from Southern Italy, in his solo albums for RCA.

Discography:
LP - Ad un passo dal cielo c'č (EIA MDF 1001 - 1978)
LP - Cervello (EIA MDF 1002 - 1979)
LP - Cavalcare la tigre (La Mosca Bianca MDF 1004 - 1981)
45 - Rock/Italia (La Mosca Bianca MDF 1003 - 1980)
A singer-songwriter working in the so-called "alternative music" scene of the right wing political movements, Di Fio' (whose real name was Michele Logiurato), from near Pesaro, made his debut with a tape entitled Seveso e no in 1977, then released three self-produced albums and a single in the 1978-81 period, mixing a ballad style with electric instruments and a rock sound, though not particularly close to the traditional progressive influences.
After leaving the music he retired to the country and sadly passed away in 2013.
Discography:
LP - Dimopoli (Saar LPH 8028 - 1977)
LP - Se il cielo-oltre il cielo (CGD 20141 - 1979)
+ singles
Singer-songwriter Rino Dimopoli released his first album under his surname, and the beautiful cover can make you think of a progressive group. No prog at all, this is only a good songs album.
Dimopoli had played with Four Kents and was the singer in one of the latest mid-70's line-ups of Delirium.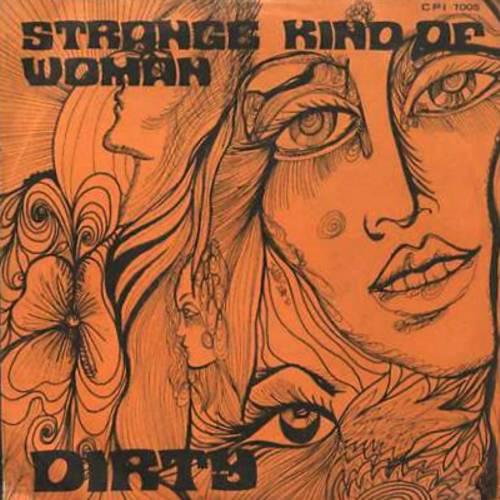 Line-up:
Oscar (vocals, guitar)
Ago (guitar, vocals)
Nano (organ)
Frank (bass)
Gin (drums)
Discography:
45 - Strange kind of woman/Every body people (Grand Prix CPI 7005 - 197?)
45 - Every body people/And the day will be so kind (Golden Label CH 139 - 197? - Switzerland)
An unknown group which released a good single in the early 70's. Another single was only issued in Switzerland for the Golden Label, owned by Vittorio Mazza, who's credited as composer of both tracks.
On the italian single Strange kind of woman is a remake of the Deep Purple song, while Every body people is a good hard-sounding track. The same track appears on the A-side of the Swiss single, backed by And the day will be so kind, also issued on single under the name Blue Sharks. It's teh same track, and this leads to think that Dirty and Blue Sharks were the same group.
DRAGON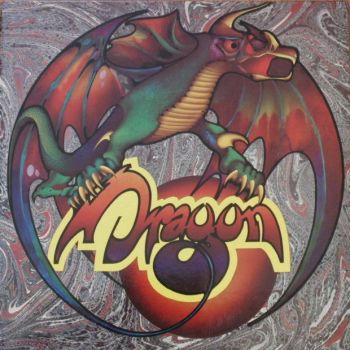 Discography:
LP - Dragon (Best Sound ZPLBS 34126 - 1980)
45 - Down on my knees/City music (Best Sound ZBBS 7895 - 1980)
An atypical group for the Italian scene of the late 70's, Dragon tried to recreate an American-inspired AOR kind of music, and the results are not particularly attractive.
Line-up:
Pino Matteucci (vocals, guitar)
Fabio Ritter (vocals, guitar)
Marco Ferradini (vocals, bass, guitar)
A group from Milan born in the early 70's in a West Coast style, it included two former members of the beat band I Balordi, Matteucci and Marco Ferradini, the latter achieved then a good success as singer-songwriter.
They didn't release any record, despite their live activity and their presence at the first Re Nudo pop festival in Ballabio, in 1971.
Ferradini joined Yu Kung before embarking in a solo career.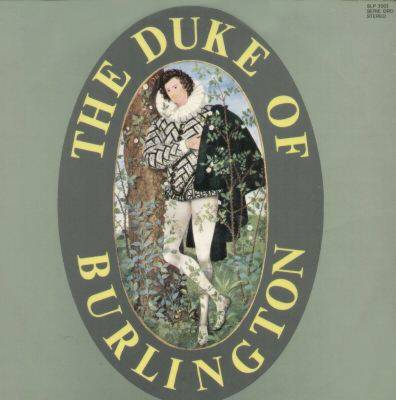 Discography:
LP - The Duke of Burlington (Signal SLP-3001 - 1970)
LP - Indian fig (Signal SLP-3009 - 1971)
LP - The pressed piano (Joker SM 3343 - 1972? - reissue of first LP from 1970)
LP - Pressed piano - A revolution in sound (Joker SM 3400 - 1972? - reissue of second LP from 1971)
+ singles
Nickname used by composer Mario Battaini, popular keyboards and accordion player active in the Italian music scene since the 50's, who had with this name a big hit in Italy and many other countries with Flash in 1969. His two albums, originally issued in 1970 and 1971, contain all instrumental tracks, partly originals, in a psychy-pop style with his "pressed piano" (an acoustic piano modified to have a metallic sound full of echo) in evidence.

Thanks to Luigi Papi, Aldo Winkler, Fabio Marchignoli, Giampiero Colombo, for some pictures and information on this page
Other alphabetical index pages
A B C D E F G HIJK L M N O P QR S T UV WXYZ