Artist

ELECTRIC FRANKENSTEIN
PAOLO TOFANI

Paolo Tofani, guitarist extraordinaire from Florence and a member of Area , also released some records for Cramps as Electric Frankenstein and under his real name.
He started his professional career in the early 60's with Samurai, also playing abroad with them, then he joined I Califfi, leaving them probably around the end of 1970 to move to London, where he played as a solo artist and recorded some tracks in his home studio. He was then offered to join Area and relocated to Italy in 1973.

The chance to release a solo album came in 1976, when Cramps issued an LP with his London recordings from around 1971 under the name Electric Frankenstein. The LP, a guitar extravaganza with long spacey guitar solos by Tofani and all the instruments played by himself, the album will appeal to acid-psych lovers rather than prog fans. Mostly instrumental with vocal parts in English, the album contained some reworkings of his previous works with I Califfi and two tracks were also released on single some years before the LP.
Tofani also released another solo album in 1977, Indicazioni, a more experimental work based on guitar with large use of electronics, before entering a Hare Krishna community. With another Krishna devotee Claudio Rocchi, he has released an album in 1980, Un gusto superiore, on the Iskcon label.
The Complete Florence/London sessions 1966/73 CD, issued in 2007, contains rare and unreleased recordings by Tofani, starting with some 1966 songs (issued by the Net label under the nickname Danny), and including then his later home-studio tapes from Florence and London.

ELECTRIC FRANKENSTEIN

LP
Electric Frankenstein (What me worry?)
Cramps (CRSLP 2001)
1976
single cover
Cramps (5202 001)
1978
as above
Cramps (5202 001)
1991
new reissue with Artis distribution
Akarma (AK 1005)
2000
as above
Akarma (AK 399)
2011
as above


CD
Electric Frankenstein (What me worry?)
Cramps (CRSCD 015)
1991
reissue of 1976 album
Akarma (AK 1005)
2000
as above
Edel (CRA 0139092)
2002
as above - digipack cover


SINGLES (with picture sleeve)
The land of the magic wizard
Moon walk
Cramps (CRSNP 1702)
1973
both tracks also on Electric Frankenstein
PAOLO TOFANI

LP
Indicazioni
Cramps (CRSLP 6208)
1977
single cover with inner
Rock and roll exhibition
Cramps (5205 901)
1979
with Mauro Pagani and Demetrio Stratos - single cover with inner
Akarma (AK 1016)
2001
as above


CD
Rock and roll exhibition
Cramps (CRSCD 010)
1994
reissue of 1979 album - now deleted
Akarma (AK 1016)
1999
as above with mini gatefold cover
The complete Florence/London sessions 1966/73
Beat.it (BT 302)
2007
compilation of unreleased recordings made between 1966 and 1973

Rather common until mid 90's, Electric Frankenstein album has recently become expensive and less easy to find.
It has a single cover and two different issues of the Cramps LP exist, with different numbers, see above for details. The album was newly reissued in the early 90's when the Cramps brand was acquired by Artis.
No counterfeits exist, nor foreign issues.
The 2007 CD The complete Florence/London sessions, credited to "Paolo Tofani a.k.a. Electric Frankenstein", contains 19 unreleased recordings made, as the title suggests, in Italy and England between 1966 and 1973, including some tracks from the Electric Frankenstein album period.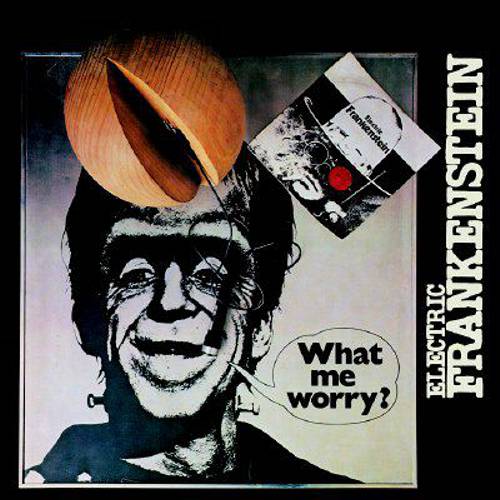 Electric Frankenstein - LP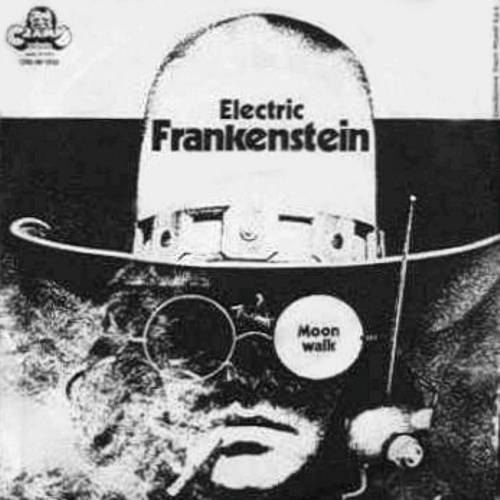 Electric FrankensteinThe land of the magic wizard - 7" single cover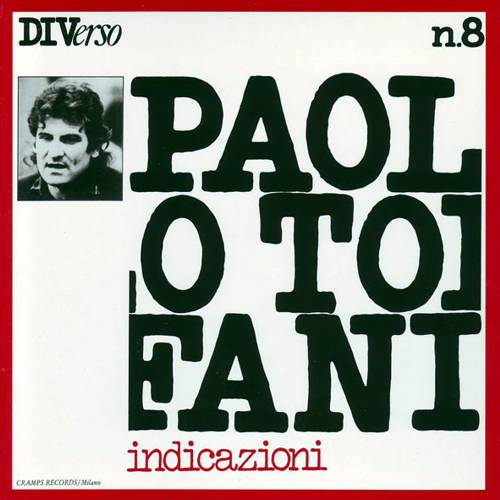 Paolo Tofani/Indicazioni - LP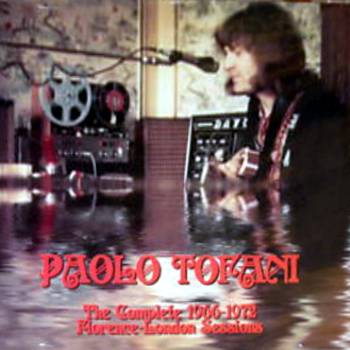 Paolo Tofani/The complete Florence-London sessions 1966-1973 - CD

Paolo Tofani has a website which includes information on his past musical career, www.paolotofani.com and a MySpace page, www.myspace.com/tofanipaolo

Thanks to Ubaldo (Franco) Cibei for information