Artist

DEMETRIO STRATOS

One of the most creative artists in the whole Italian rock scene of the 70's, Demetrio Stratos (real name Demetrious Efstratios) was in fact born in Alexandria, Egypt in 1945 from a greek family, and came to Italy in 1962.
His first musical experiences came in the early 60's, first as keyboardist and later as singer, and he joined a popular beat group, I Ribelli, that released their eponymous album for Ricordi in 1968.
When I Ribelli split he was signed to Numero Uno, that issued his first and only single in 1972. Daddy's dream, an unsuccessful attempt to launch Stratos as a commercial singer that went unnoticed. In the same year he formed Area, one of the most interesting and influencial Italian progressive bands.
His works with Area are well known and documented, but Stratos kept following his studies on the use of the human voice, and his solo albums are a great demonstration of his capabilities. He collaborated with various Italian and international avantgarde artists, and guested on many contemporary music albums.
In 1979, along with Area's guitarist Paolo Tofani and former PFM founder member Mauro Pagani, he recorded a live album called Rock and roll exhibition, a sort of divertissement based on the reworking of rock'n' roll classics and distant light years from his avantgarde interests.
This was his last record release, as he died in New York on 13th June, 1979 of medullary aplasia.
The day after, a great celebrative concert was held in Milan with 60000 people attending. A posthumous album, Recitarcantando, recorded live in 1979 with Lucio Fabbri, was released in 1980 by Cramps.

LP
Metrodora
Cramps (CRSLP 6205)
1976
single cover with inner- issued in Cramps' DIVerso series (no.5)
Cramps (5206 205)
1977
as above - reissue with new catalogue number
Get back (GET 5206)
2001
single cover
Sony/BMG (88985 36554 1)
2017
new remastered reissue
Cramps/De Agostini (CRSLP 6205)
2018
single cover with inner and 8-page insert - no.27 in the De Agostini "Prog Rock Italiano" series
Cantare la voce
Cramps (5206 119)
1978
issued in Cramps' Nova Musicha series (no.19) - gatefold cover with inner and booklet
Sony/BMG (88883 77558 1)
2013
numbered box set with LP, CD, insert and 32 page booklet
Cramps/De Agostini (5206 119)
2019
gatefold cover with booklet and 8-page insert - no.47 in the De Agostini "Prog Rock Italiano" series
Rock and roll exhibition
Cramps (5205 901)
1979
with Mauro Pagani and Paolo Tofani - single cover with inner
Akarma (AK 1016)
2001
as above
Recitarcantando
Cramps (5206 501)
1980
gatefold cover with inner


CD
Metrodora
Cramps (CRSCD 065)
1989
reissue of 1976 album - now deleted
Cramps/EMI (72438 57441 2)
1998
as above
Edel (CRA 0136612)
2001
as above with digipack cover
Cramps (CRSCD 065)
2009
new reissue with mini-LP gatefold cover
Cantare la voce
Cramps (CRSCD 119)
1989
reissue of 1978 album - now deleted
Edel (CRA 0136592)
2001
as above with digipack cover
Cramps (CRSCD 013)
2009
new reissue with mini-LP gatefold cover
Le milleuna
Cramps (CRSCD 034)
1990
1979 recordings
Edel (CRA 0136572)
2001
Rock and roll exhibition
Cramps (CRSCD 010)
1994
reissue of 1979 album - now deleted
Akarma (AK 1016)
1999
as above with mini gatefold cover
Recitarcantando
Cramps (CRSCD 035)
1994
reissue of 1980 album with slightly different mix and longer tracks - now deleted
Edel (CRA 0138642)
2001
reissue of 1980 album with digipack cover
Concerto all'Elfo
Cramps (300 037-2)
1995
1978 live recording
Cramps/EMI (72438 57443 2)
1997
Stratosfera box set
Akarma (AK 1037/5 CD)
2002
5CD box set including his solo albums Metrodora, Cantare la voce, Recitarcantando, Le milleuna, Concerto all'Elfo


VARIOUS ARTISTS COMPILATIONS
Qui giovani
(with Daddy's dream)
Numero Uno (2G2KY 19279)
1972
compilation, also featuring Demetrio Stratos, Premiata Forneria Marconi, Formula 3, Adriano Pappalardo
Futura - Poesia sonora
(with O tzitziras, o mitziras)
Cramps (5206 307)
1978
7 LP box
Cramps (CRSCD 091-095)
1989
5-CD set - reissue of the above 1978 box set
Quelli della Numero Uno
(with Daddy's dream)
Numero Uno (CFD 01080-10)
1999
10 CD - box set with tracks from singles


SINGLES (with picture cover)
Daddy's dream
Since you've been gone
Numero Uno (ZN 50142)
1972

Though not particularly expensive the original albums by Demetrio Stratos are not easy to find.
The rarest item from his discography is his only single on Numero Uno, Daddy's dream, that also received a French pressing on Vogue at the time.
Cantare la voce contained a 32-page booklet, Hyde Park, by the artist Gianni Emilio Simonetti. The booklet is also included in the vinyl reissues of this album.
People interested in the Recitarcantando CD reissue May notice that it's been reissued three times, by Cramps, Edel and in the Akarma box set; the first of these, now deleted, contained some extra tracks and a different (rougher) mix of the concert than the vinyl version.
SonyMusic issued in 2013 a numbered edition box set containing both the LP and CD versions of Cantare la voce along with two inserts.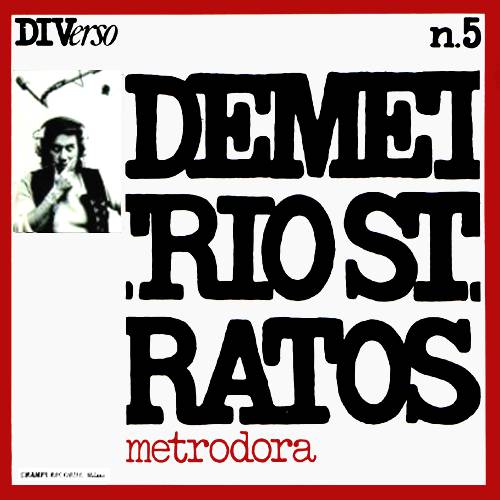 Metrodora - LP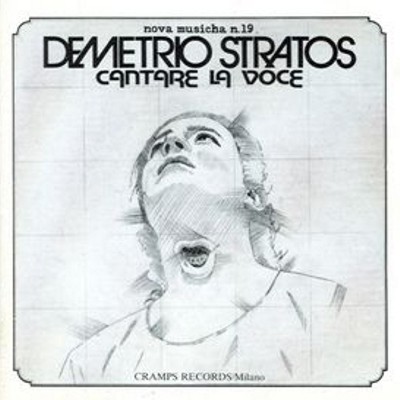 Cantare la voce - LP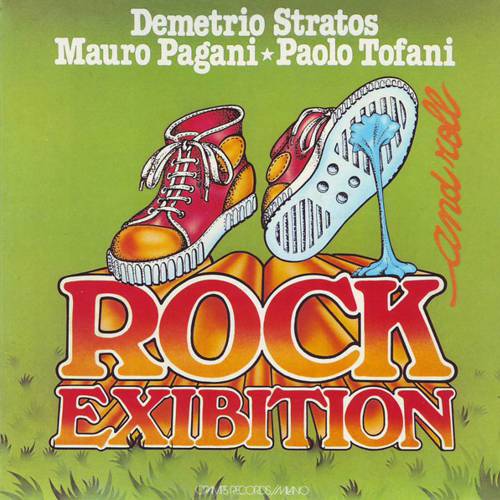 Rock and roll exhibition - LP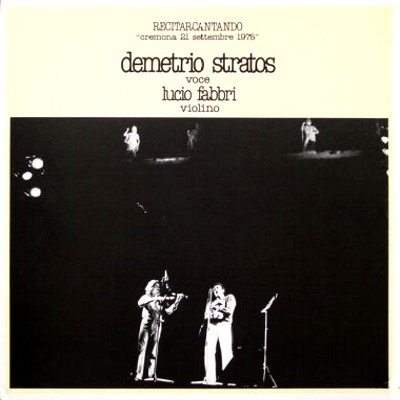 Recitarcantando - LP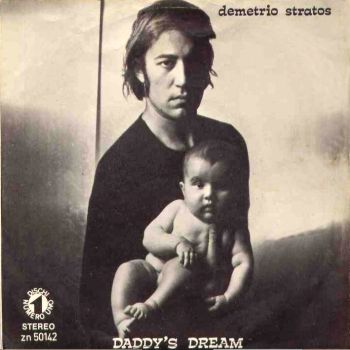 Daddy's dream - 7" single cover

An unofficial site dedicated to Demetrio Stratos is at http://thanitart.com/demetrio/index.html