Artist

GROSSO AUTUNNO

Luciano Ceri (vocals, acoustic guitar, bass, keyboards)
Stefano Iannucci (acoustic guitar, vocals, percussion)
Gabriele Longo (flute, acoustic guitar, bass, mouth harp, percussion, vocals)
Paolo Somigli (acoustic and electric guitar, bass, vocals)
Alessandro Varzi (bass, mouth harp, vocals, percussion)

Like many other bands mentioned in this page, among which Stradaperta, Come Le Foglie and initially Madrugada, Grosso Autunno from Rome were one of those groups that can hardly be described as "progressive" or "rock" at all.
Their sound was definitely in the West Coast direction, with acoustic guitars leading all the melodies and multivocal parts. All the group members were singers and composers, and the overall result sounds similar to many Italian singers-songwriters of the time.
Their albums were released by EMI, and the group was active in the second half of the 70's with an intense live activity.
Both albums include 11 tracks each, mostly based on vocal parts with acoustic guitars to the fore, but all of them feature help by guest musicians on bass and drums.
The second album, Almanacco, has more elaborated arrangements, though mostly in the same vein as the first one. There are some rock-oriented tracks like Da bambini and Frutta secca.
The band split in 1978, but all the members kept contacts with the music biz:
Luciano Ceri kept on as a popular music journalist and writer and released a solo album in 1987, Corrente del Golfo;
Alessandro Varzi is still a soundtrack music composer;
Paolo Somigli has written some guitar playing tutorials;
Stefano Iannucci released a song album with Giorgio Lo Cascio in 1980;
Gabriele Longo works as a freelance music journalist for quite a few newspapers and magazines, including the guitarist-oriented Chitarre.

LP

Grosso autunno
EMI (3C064-18208)
1976
single cover
EMI/Universal (

3826444

)
2021
volume 15 in the Universal "Prog Rock Italia" series - issued with blue, yellow (99 copies each) or black vinyl (899 copies)
Almanacco
EMI (3C064-18313)
1977
single cover with lyric inner



PROMOTIONAL AND JUKEBOX SINGLES (with blank sleeve)

La realtÓ di sempre
Per
EMI (3C000-70106)
1976
promo single - both tracks from Grosso Autunno

Both the LP's are still easy to find in Italy. Both of them came on EMI with a single cover. The debut album was reissued for the first time in 2021 in the Prog Rock Italia series by Universal..
No foreign issues exist nor counterfeits.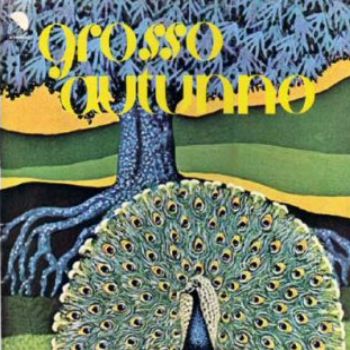 Grosso Autunno - LP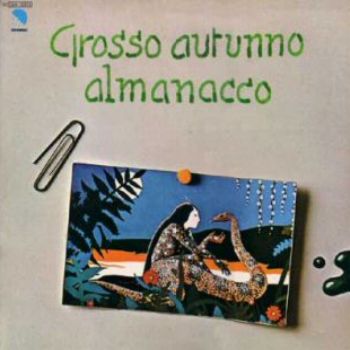 Almanacco - LP

Thanks to Gabriele Longo for information and friendly encouragement.