Artist

STRADAPERTA

1974:
Renato Bartolini (vocals, guitar, mandolin)
Rodolfo Lamorgese (guitar, mouth harp, percussion)
Claudio Prosperini (guitar)
Maurizio Lamorgese (guitar, percussion)
Marco Valentini (sax, flute)
1975:
enters
Marco Vannozzi (bass)
1977:
Maurizio Lamorgese quits
1983:
Tony Tartarini (vocals)
Renato Bartolini (vocals, guitar, mandolin)
Rodolfo Lamorgese (guitar, mouth harp, percussion)
Claudio Prosperini (guitar)
Marco Valentini (sax, flute)
Marco Vannozzi (bass)

This group was formed in Rome in 1974, with an unusual four-guitar line-up and strong American-styled folk and country musical roots. A sixth member of the group, Gianni Dearca, was their sound engineer and lyricist.
With the early line-up they played at the 4th Festival d'Avanguardia e Nuove Tendenze, held in Rome, Villa Borghese in June, winning the "best new group" poll. In September of the same year they also played the seminal Rome Villa Pamphili Pop Festival.
A popular concert group, they only appeared on the 1975 Trianon 75 live compilation playing on their own and as Antonello Venditti backing band, and didn't have the chance to record a studio album until the end of the 70's, when their Maida Vale debut LP appeared on Philips.
A good melodic album, this is by no means a progressive LP, being close to country rock in some parts. It contains eight songs, that despite their melodic inspiration are often long and with elaborated instrumental parts.
The music is mainly built on acoustic guitars, but there is help by guest musicians like Agostino Marangolo (on drums, from Flea and Goblin), keyboardist Danilo Rea and Claudio Pizzale on vibes, and very good electric guitar parts.
The group kept playing during the years as Venditti's backing band in studio and on tour.
A second album came in 1983, a four track Q-Disc (a mini-LP) on the It label, featuring former Cherry Five singer Tony Tartarini and guests keyboardist Sandro Centofanti (Buon Vecchio Charlie and Libra) and drummer Bruno Bergonzi; lighter in comparison with the first LP, this went unnoticed and the group disbanded.
A retrospective CD including tracks from the albums along with unreleased recordings has been privately distributed by the band in late 2002, but it sadly didn't have a commercial release.

LP

Maida Vale
Philips (6323 089)
1979
single cover with inner
Figli dei figli della guerra
It (ZPGT 33436)
1983
12" four tracks mini-LP (Q-disc) with single cover



CD

Antologia 1974-1984
private pressing
2002
promotional compilation with excerpts from the albums and unreleased live and studio tracks
Maida Vale
Universal (0602527122083)
2009
reissue of 1979 album - mini-LP single cover - part of the box set Progressive Italia - Gli anni '70 vol.2



VARIOUS ARTISTS COMPILATION ALBUMS

Trianon 75 - Domenica musica
(with Maida Vale)
RCA (TCM2-1178)
1975
2LP - gatefold cover - live album including Antonello Venditti, Mario Schiano, Perigeo, Rino Gaetano, Lucio Dalla, Toni Esposito and others



SINGLES (with picture sleeve)

Maida Vale
William Wilson
Philips (6025 238)
1979
both tracks from Maida Vale

Both the Maida Vale LP and Figli dei figli della guerra mini-LP are still easy to find in Italy. Only the first has been reissued on CD, as part of the Progressive Italia - Gli anni '70 vol.2 box set (Universal 0602527122021 - year 2009) and is not sold individually.
The compilation Trianon 75 - Domenica musica is rather scarce.
TheAntologia 1974-1984 CD was privately pressed by the group and not sold in record shops
No foreign issues exist of the above albums nor counterfeits.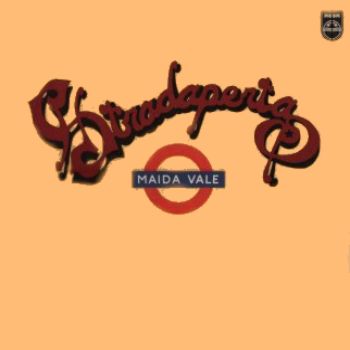 Maida Vale - LP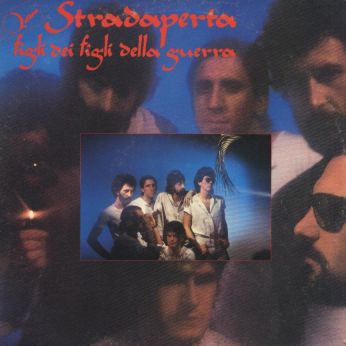 Figli dei figli della guerra - LP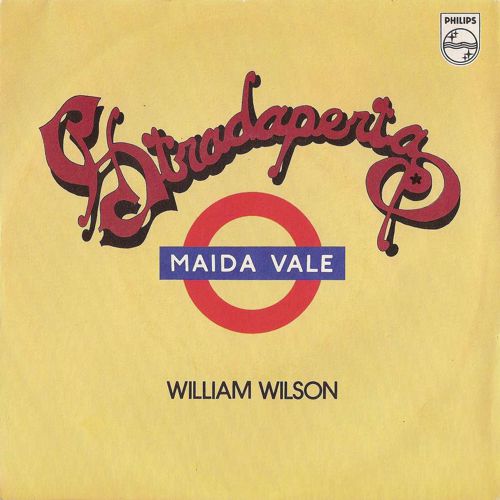 Maida Vale - 7" single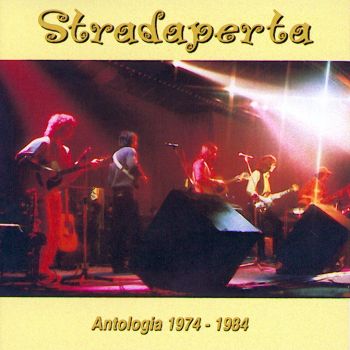 Antologia 1974-1984 - promo CD

An interview with Renato Bartolini, by Augusto Croce, October 2003
1-What about your beginnings?
We all lived in the same part of Rome. As most groups we started as a cover band, playing private parties, then some clubs and the early pop festivals in the schools.
The first line-up, as The Blue Soul, Soul Team and Light Chrysalis, was a classic one, with two electric guitars, bass and drums. Me (guitar and vocals), Marco Vannozzi (bass) and Claudio Prosperini (guitar) are friends since 30 years. We had many drummers, it's always been difficult to find the right drummer.
2-In a time when most rock groups were influenced by the English ones, how did you choose an acoustic guitar-based group with no drums and with an American oriented sound?
In 1972 I started playing acoustic guitar and mandolin (I was influenced by the great Rory Gallagher, that I loved since his early records with Taste), and composing our early tracks with the lyrics of Gianni Dearca, these were the songs that would later become Maida Vale, Strada principale, etc.
Claudio was in the army then, and me and Marco kept on playing together with many problems, then Marco had to join the army as well.
So, around the end of 1973, I started playing these songs by myself, especially in the school pop festivals in Rome. In the same period Claudio, after returning from his military service, had formed a trio with Rodolfo and Maurizio Lamorgese.
In January 1974 I went to London with Gianni Dearca, and on my return we decided to join that trio and along with Marco Valentini on sax and flute we decided to call ourselves Stradaperta.
We had much in common: the same instruments, like acoustic guitars and mandolins, the friendship and the desire to play with no definite style, each of us bringing his own songs and influences. We surely were much more interested in American music (probably due to the use of acoustic instruments), the West Coast sound of Joni Mitchell and Crosby, Stills, Nash & Young, but there was so much good music then, that we listened to everything.
It was a very creative period, a fundamental one, full of experimentations and with very limited means.
3-Despite the good critics' reviews you didn't manage to record an LP. How did it happen?
A nice question, and it's difficult to find an answer. Maybe it was a matter of style, in a time when most Italian groups were playing progressive rock, we were going against the mainstream.
Probably our musical style was not particularly appreciated by the record companies. Even if it used a conventional structure with verses and chorus, our music was not a simple support to the vocal parts, but had an independent and complete development. We had some tracks that were 6/7 minute long (and even more in concert!) and I think this puzzled the record producers for a long time (or always?), in short we were neither singer-songwriters nor I Pooh!
4-Which are your memories of the 70's pop festivals that you played at?
A big mess....great!
There was a terrible organisation, we were "thrown" on stage with no sound check. Try to imagine a group with mostly acoustic instruments (think of what was in 1974 to amplify a mandolin or an acoustic guitar......) that has to plug in everything in 4/5 minutes and start to play with no sound check!!
And our competitors were the prog bands with tons of Marshalls and Hammond organs....
5-How were your relations with the other groups at the time? Have you had any collaborations with other rock or prog groups?
Very good! If you look at the list of musicians who took part to the Maida Vale LP you'll find the answer to this question.
6-Then "Maida Vale" arrived...
When Antonello Venditti contacted us in 1977 for his new album Sotto il segno dei pesci, he wanted to produce our album as well. We knew Antonello since a few years, and the story of our first meeting and our collaboration with him would require a separate interview, as it's rather long and complex.
The meeting with Antonello happened in a very strange way, with two of us hitch-hiking on Rome's Ring Road (under a violent rain!) to go to Fabriano with the posters for a concert, and Antonello stopped there......
7-What was the reaction to the album? Do you know how many copies it did sell?
I remember that all the reviews by press critics and musicians were very positive, the commercial success is something different. Personally I have never made music with success in mind!
I don't know exactly how much it did sell, I should give a look to the old sales bulletins.
8-Has the group kept playing or did you split after the album?
The group has lived from 1974 to 1984, and we split at the end of 1984.
9-What about the second album?
The 80's have been rather odd for both our music and our lives, and not only ours. Personally I'd have appreciated much more courage and the wish to experiment. Figli dei figli della guerra is a very controversial album to me.
10-Did you keep playing after the album?
As I said we played together until the end of 1984.
I kept playing with Antonello Venditti, on tour and in the studio, until 1987. Claudio Prosperini and Marco Vannozzi opened a recording studio that's still working nowadays, so they've never given up playing.
But, if you've produced your music for as long as I did, even if you don't physically play an instrument, you'll never give up thinking to the music.......

Stradaperta have their own website at http://www.stradaperta.com

Many thanks to Renato Bartolini for the information and interview and to Federico Bordo for one of the cover pictures