Artist

IL PUNTO

Vincenzo Pagliarini (vocals, guitar, flute)
Sergio Gallinelli (organ)
Mario Bertolami (bass, flute)
Stefano D'Orazio (drums)

A quartet from Rome that many Italian pop fans just know because their drummer Stefano D'Orazio later reached fame and fortune with I Pooh.
Il Punto were formed in 1969, inspired by Alberigo Crocetta, founder and owner of the legendary Piper Club in Rome, who was their producer. Even the name of the group was suggested by him, who thought that the P was his lucky letter, as with Patty Pravo, the Piper, the Primitives.
They appeared at 1970 Caracalla Pop Festival and 1971 Villa Pamphili festival in Rome, released two singles for two different labels, and also played in the musical Cassandra 2000 composed by Tony Cucchiara.
Their only LP included two film soundtracks, In nome del popolo italiano on side A, with orchestral arrangements, and Ettore Lo Fusto on side B. The band was just featured on the second side with four instrumental tracks, one of which with an orchestra, too little to give a good review of their style.
Former Teoremi drummer Claudio Mastracci played with the group in their last days, D'Orazio has left Il Punto in 1971 to join I Pooh and had been replaced previously by another drummer.
Keyboardist Gallinelli, who had played on È il mio mondo, called up for military duty was replaced in 1971 by Ugo Pace, who also released a single and an album as part of the duo Ugo e Vittorio, on the Picci label.
They broke up in 1972, when even bass player Bertolami had to join the army.
A song recorded by the group, Layala, was censored by a Rai TV (Italian television) commission because it contained the word "hashish", and was never released, as it was the case with some recordings made for the Vedette record company.
The group has not to be confused with Punto 2, a duo from Naples that released a lightweight album called Odore di capra in 1976.

LP
In nome del popolo italiano - Ettore lo fusto
Beat (LPF 012S)
1972
original issue with black label and blue Beat logo on cover
Beat (LPF 012)
1972
second issue with turquoise label and white Beat logo on cover
Music Parade (LEL 199)
1972
reissue on budget label


SINGLES (with picture cover)
È il mio mondo
Ragazzi che scappano
Beat (BTA 074)
1971
Non si ferma nessuno
La ballata del tempo
Picci (LG 3008)
1972

Rare though not particularly sought after by collectors, Ettore lo fusto was released in no less than three different issues, originally on Beat label and soon after on Fonit's low-budget subsidiary Music Parade, always in a poor single cover with small differences in design. The movie, directed by Enzo G.Castellari, was released in 1971.
Side A included the soundtrack to another film, In nome del popolo italiano, composed by Carlo Rustichelli and executed by Giancarlo Plenizio Orchestra; side B contained four tracks featuring Il Punto and another by the Francesco De Masi Orchestra.
The first Beat issue had a blck label and the record company logo on the cover was blue, with song titles on the right side. The second Beat issue had a turquoise label, a white Beat logo on the cover, with the movies ttitles on both sides of the image. The Music Parade reissue was similar to the previous one but had a different company logo in the top right corner.
The album has never been reissued on CD and there are no counterfeits nor foreign issues.
A track by Il Punto, È il mio mondo, that was in the film score but not on the original LP, has been included in the CD reissue of the Sesso matto film soundtrack (in English How funny sex can be? - Beat CDCR72 - year 2007).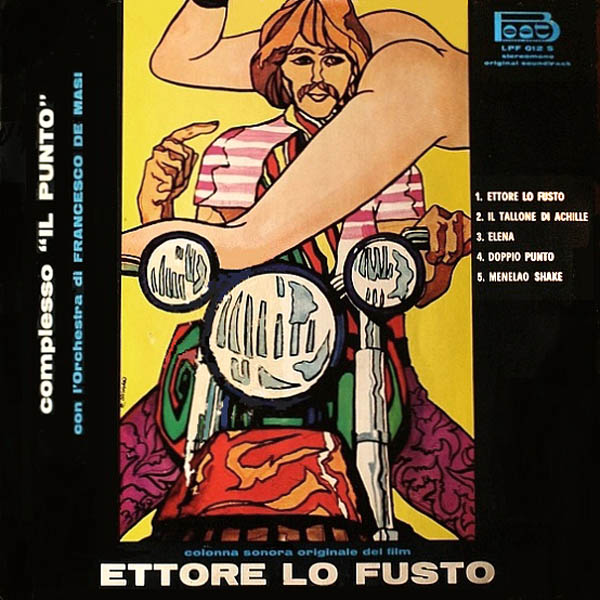 Ettore lo fusto - LP, Beat label first and second issue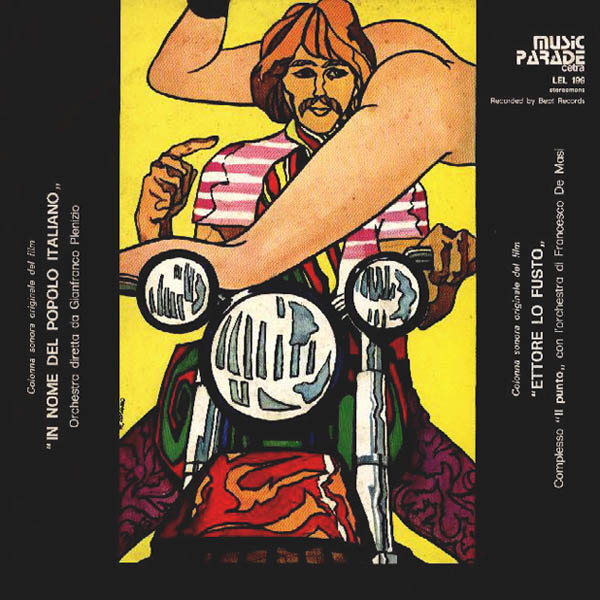 Ettore lo fusto - LP, Music Parade issue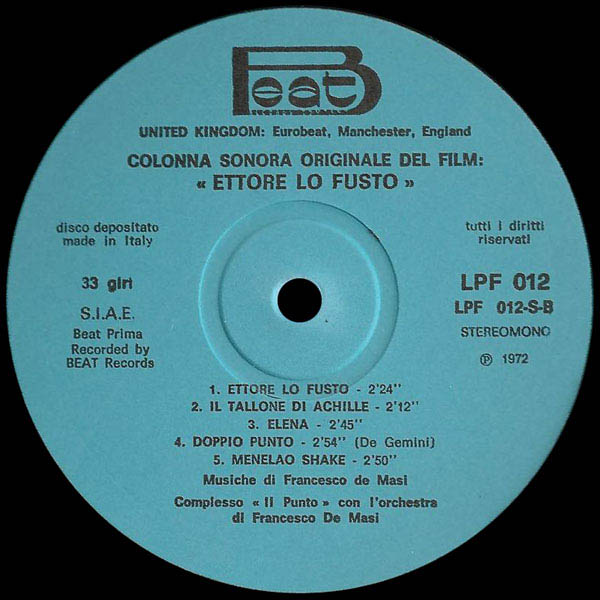 Ettore lo fusto - Beat second issue label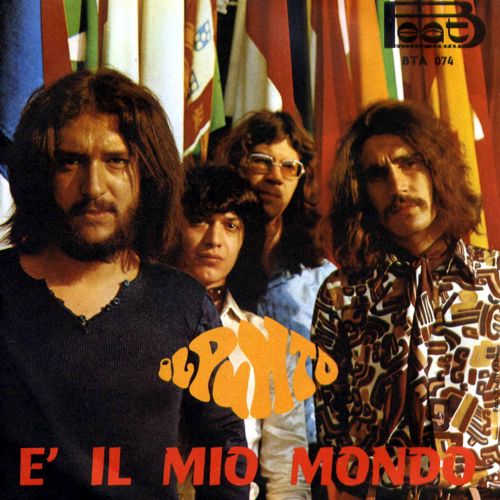 È il mio mondo - 7" single



Click on pictures to enlarge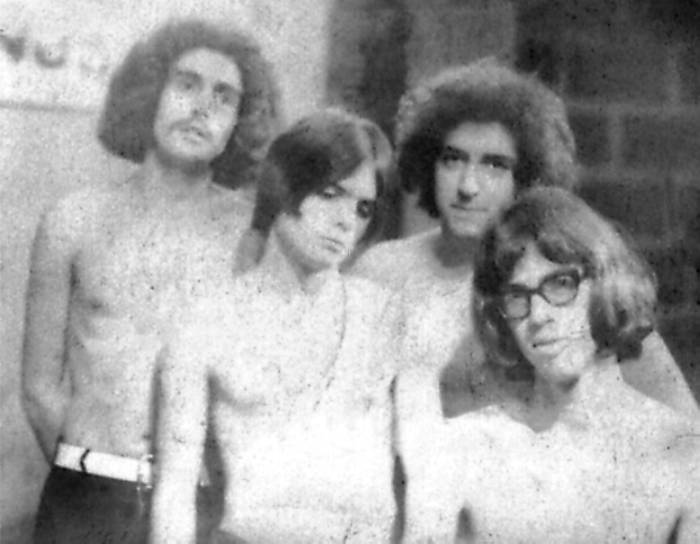 Il Punto (l to r: Stefano D'Orazio, Sergio Gallinelli, Mario Bertolami, Vincenzo Pagliarini)
during Cassandra 2000 - 1970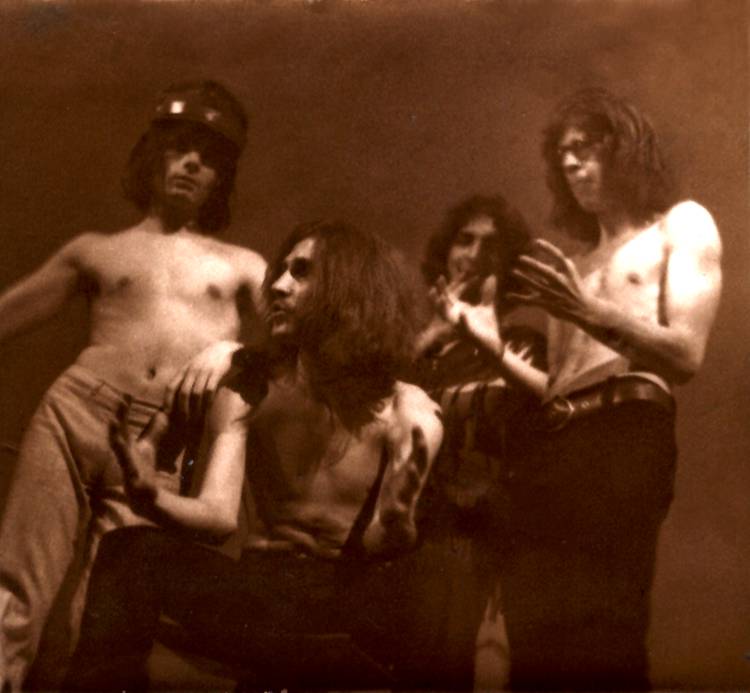 Il Punto
during Cassandra 2000 - 1970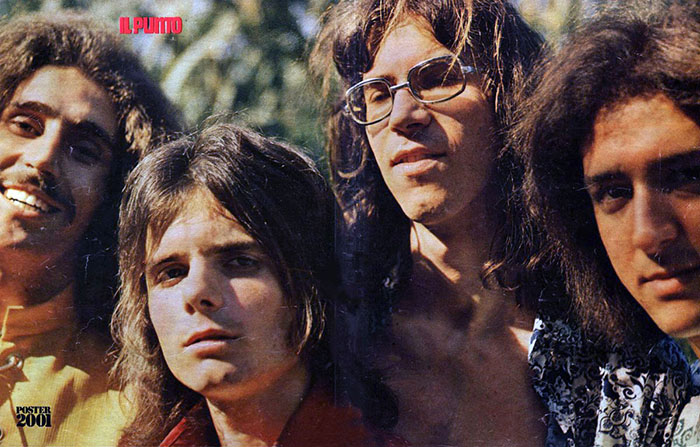 Il Punto - poster from Ciao 2001 magazine
1970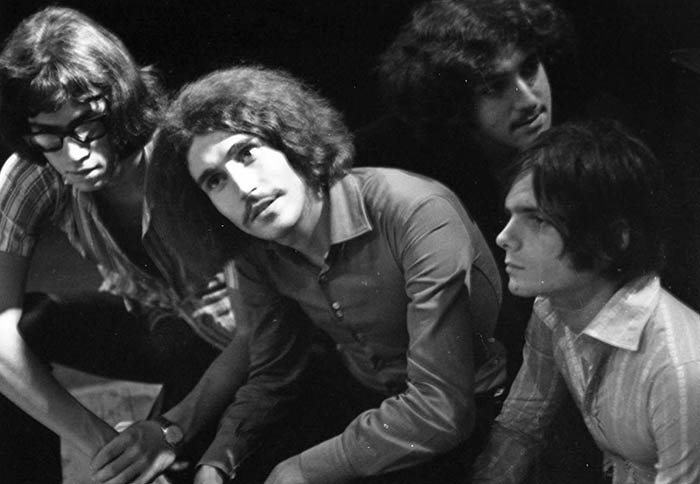 Il Punto - 1970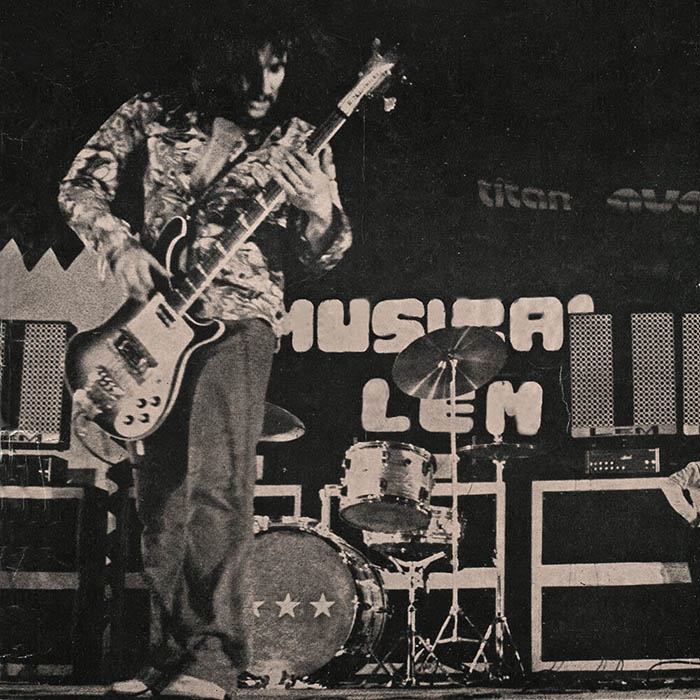 Il Punto - Mario Bertolami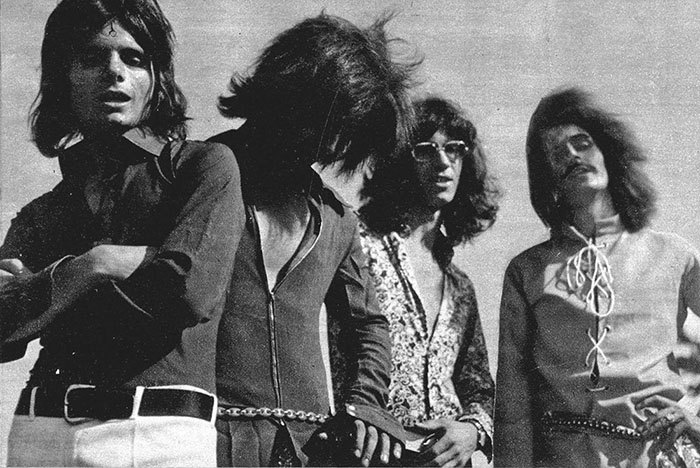 Il Punto - original line-up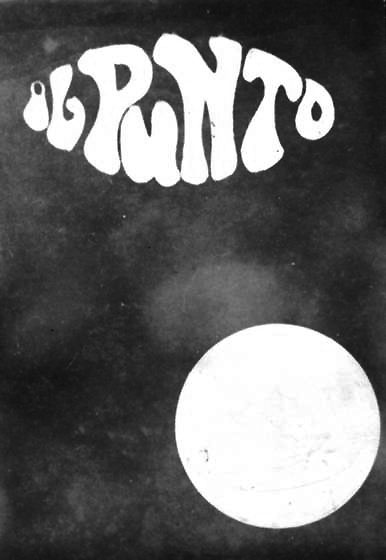 Il Punto
group's logo

Thanks to Giorgio Meloni, Giuliano Semprucci, Fabio Meini, Nicola Di Staso, Valerio D'Angelo, for record information and pictures, and to Sergio and Claudia Gallinelli and Mario Bertolami for pictures and details on the group history