Artist

LUCIO BATTISTI

The most popular singer/composer in Italy for many years during the 70's, Lucio Battisti can hardly be considered a progressive artist, though his original approach to the music was highly influential for many later performers.
A reserved person, irreverent and nonconformist, Battisti, born in 1943 in Poggio Bustone near Rieti, had his musical debut in the beat groups I Mattatori and I Campioni, before entering the professional music scene as composer for the likes of I Ribelli (including Demetrio Stratos), I Dik Dik, Equipe 84.
His first single came in 1966, Per una lira, but his first hits came in 1968-69 with the singles Balla Linda and Acqua azzurra acqua chiara.
First album came at the beginning of 1970, simply called Lucio Battisti and including many of his previous singles and songs composed for other artists. His collaboration with lyricist Giulio Rapetti (known as Mogol) was very long and produced dozens of hits.
A second album, Emozioni, also in 1970 confirmed Lucio as one of the emerging top Italian artists. Battisti was helped by members of PFM (Mussida, Premoli, Piazza, Di Cioccio), Dik Dik, Ribelli and guitarist Alberto Radius from Formula Tre in this album. A long and fruitful collaboration started now with Formula Tre, Battisti writing and producing their first album and often using them as his backing band.
Third album, released in 1971, was Amore e non amore, and it's usually described as Lucio Battisti's only step into the progressive field.
Containing eight tracks, four of which with very long titles such as 7 agosto di pomeriggio fra le lamiere roventi di un cimitero di automobili solo io, silenzioso eppure straordinariamente vivo or Una poltrona, un bicchiere di cognac, un televisore, 35 morti ai confini di Israele e Giordania, the album is very unusual in his production and probably not among his best products. To help Battisti in this LP were again the four PFM members and Alberto Radius.
At the end of 1971 Battisti left his old label, Ricordi for Numero Uno, with which he had already started to collaborate producing some of their artists.
Ricordi released a fourth album called Volume 4, that included some of the early singles tracks that were still unreleased on LP.
Later albums came on Numero Uno until the late 80's. One of the most interesting of these is Anima latina, released in 1974 (Numero Uno DZSLN 55675) and containing some progressive-inspired parts, though the use of horns keeps it far from the classic prog sound of those years.
The career of Lucio has followed, with many great hits until the early 90's, when the artist, that had already had in the past many long absences from the musical scenes and very limited live or TV appearances, totally retired.
He sadly died in September 1998.

LP (only until 1971)
Lucio Battisti
Ricordi (SMRL 6063)
1970
gatefold cover
Emozioni
Ricordi (SMRL 6079)
1970
single laminated cover
Ricordi/Orizzonte (ORL 8199)
late 70's
different single cover
Amore e non amore
Ricordi (SMRL 6074)
1971
gatefold laminated cover
Ricordi/Orizzonte (ORL 8030)
1976
single cover, later gatefold
Volume 4 (Pensieri e parole)
Ricordi (SMRL 6091)
1971
shaped gatefold textured cover - some copies had a smooth non textured cover
Ricordi/Orizzonte (ORL 8040)
1976
different single cover
All albums reissued on CD


SINGLES (with picture sleeves - up to 1971)
Per una lira
Dolce di giorno
Ricordi (SRL 10430)
1966
Luisa Rossi
Era
Ricordi (SRL 10460)
1967
Balla Linda
Prigioniera del mondo
Ricordi (SRL 10495)
1968
Io vivrò senza te
La mia canzone per Maria
Ricordi (SRL 10513)
1968
Non è Francesca
Un'avventura
Ricordi (SRL 10529)
1969
Acqua azzurra acqua chiara
Dieci ragazze
Ricordi (SRL 10538)
1969
Mi ritorni in mente
7 e 40
Ricordi (SRL 10567)
1969
Fiori rosa fiori di pesco
Il tempo di morire
Ricordi (SRL 10593)
1970
Emozioni
Anna
Ricordi (SRL 10614)
1970
Pensieri e parole
Insieme a te sto bene
Ricordi (SRL 10622)
1971
Dio mio no
Era
Ricordi (SRL 10637)
1971
Le tre verità
Supermarket
Ricordi (SRL 10657)
1971
La canzone del sole
Anche per te
Numero Uno (ZN 50132)
1971


PROMOTIONAL AND JUKEBOX SINGLES (with blank sleeves - up to 1971)
La canzone del sole
Anche per te
Numero Uno (ZN 50132)
1971
promo single

First album is the rarest in the Lucio Battisti LP production, and it came in a thick gatefold cover.
It's strange to notice that the first three albums all carry the year 1970 on the labels, and the third one has a lower number than the second!! The vinyls carry the effective release dates, with Amore e non amore being released in March 1971.
Volume 4 came in a thin textured gatefold cover, the front being shaped in the form of Lucio's profile. Some later copies came with a smooth, non textured, cover and these are very rare.
Among the singles, the first two, Per una lira and Luisa Rossi, are in every Battisti collector's want list and have reached incredible prices (over € 500 each) in Italy. It seems that Per una lira has been counterfeited, but the bootleg copy can be identified by the smooth paper of the cover (where the original was rougher) and an overall "new" aspect.
No counterfeits exist of the albums, but most of Battisti LP's had foreign issues.
Apparently none of the first Ricordi albums had a Japanese pressing, like most of his later works did.
An odd argentine release on the MCSA label from the early 80's, called De Italia con amor (with the same tracklisting as the Italian Volume 4), had the cover of Amore e non amore but the naked model figure in the background was censored!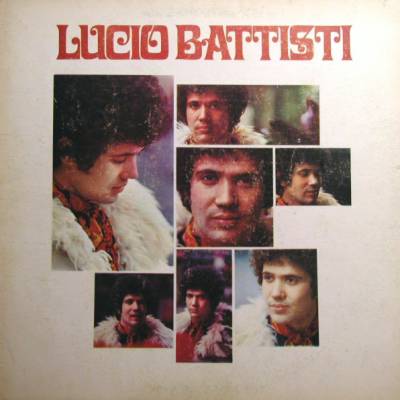 Lucio Battisti - front cover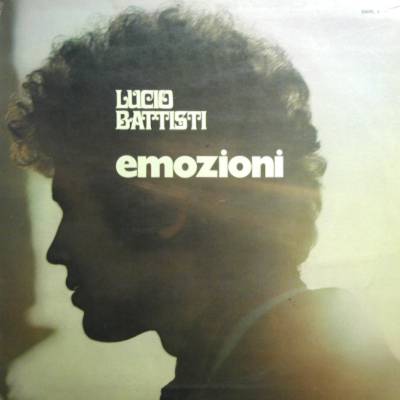 Emozioni - front cover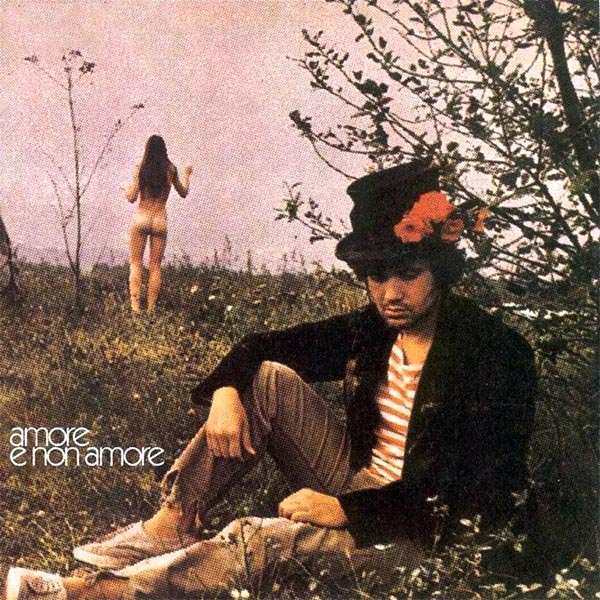 Amore e non amore - front cover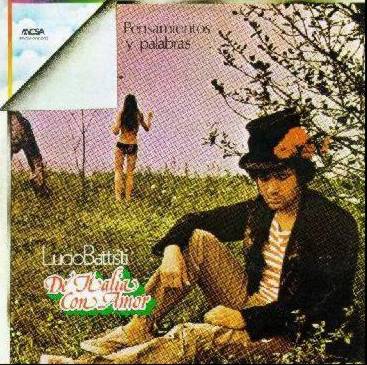 De Italia con amor - Argentine compilation with censored cover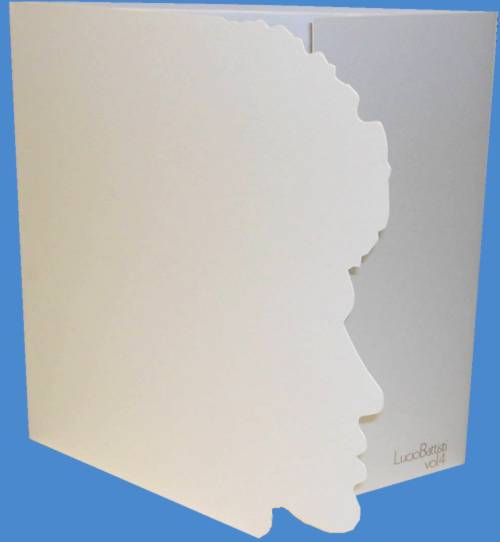 Volume 4 - open cover

Though plenty of information on Battisti can be found on the Internet, the most complete site on the subject is Io tu noi tutti, at www.luciobattisti.info


Thanks to Valerio D'Angelo for information and scans of some of the above releases.