Artist

RACCOMANDATA CON RICEVUTA DI RITORNO

Luciano Regoli (vocals, acoustic guitar)
Nanni Civitenga (guitar)
Stefano Piermarioli (keyboards)
Damaso Grassi (flute, sax)
Manlio Zacchia (bass)
Francesco Froggio Francica (drums, percussion)

RRR (as they were often referred to at the time due to their long difficult name) were from Rome, all coming from various minor groups, only Luciano Regoli had a significant experience with Il Ritratto di Dorian Gray.
Their only album, Per... un mondo di cristallo, housed in a curious gatefold cover containing a nice drawing from the Up&Down Studio (as in Procession's Fiaba), mixes a typical Italian prog sound with acoustic guitar, flute and keyboards in evidence, with jazz influences, and the result is sometimes disjointed, with great tracks such as Un palco di marionette mixed with less convincing jazzy tunes like Il mondo cade su di me.
The band played in the main Italian pop festivals in 1972-73 before splitting due to the pressure from their record company that wanted them to participate in the Sanremo Festival. Roberto Gardin (from Il Ritratto di Dorian Gray) had replaced Manlio Zacchia on bass at this time.
Singer Regoli and guitarist Civitenga formed Samadhi, while drummer Froggio Francica played with Procession on their 1974 second album Frontiera, and for a short time with Kaleidon.
Luciano Regoli has pursued his interest in art becoming a popular painter.
In 2010 a new album has revived the Raccomandata name. Formed by Luciano Regoli with Nanni Civitenga, Roberto Gardin and Walter Martino, the reunited line-up is helped on Il pittore volante by some big names of the Italian prog such as Claudio Simonetti (Goblin), Lino Vairetti (Osanna), Nicola Di Staso (Libra).
The reborn group also released a live album recorded at the Elba island in 2013 and issued in 2015 with the name Live in Elba.

LP
Per... un mondo di cristallo
Cetra (LPX 15)
1972
gatefold laminated cover
Fonit/VinylMagic (LPP 433)
1991
gatefold cover
BTF/Vinyl Magic (VMLP 117)
2006
as above
BTF/Vinyl Magic (VMLP 117-B)
2011
new reissue on blue vinyl
Cetra/De Agostini (VMLP 117)
2018
gatefold cover with 8-page insert - no.32 in the De Agostini "Prog Rock Italiano" series
Il pittore volante
AMS/BTF (AMS 25LP)
2010
limited 300 copies issue- black vinyl - also in 33 copies limited pressing on multicoloured vinyl signed by Luciano Regoli (cat.AMS 25-2 LP) and as a box set in 66 numbered copies with LP, CD, a DVD, a book and a painting by Luciano Regoli
Live in Elba
AMS/BTF (AMSLP 89)
2015
gatefold cover - black vinyl - also in limited edition on orange vinyl


CD
Per... un mondo di cristallo
Fonit Cetra (CDM 2026)
1989
reissue of 1972 album - now deleted
Warner/Fonit (28186-2)
90's
as above- now deleted
BTF/Vinyl Magic (VMCD 117)
2006
as above with mini LP gatefold cover
Il pittore volante
AMS/BTF (AMS 170CD)
2010
new album with mini-LP gatefold cover - the first 666 copies contain a numbered lithography by Luciano Regoli


VARIOUS ARTISTS COMPILATION ALBUMS
Italian Prog bonus CD (with Io e lui pt.I & II)
AMS/BTF (AMS CD 100)
2008
two unreleased tracks - bonus CD sold with the ItalianProg book
Prog Exhibition - 40 anni di musica immaginifica (with Il cambiamento, Le anime, Suspiria / Profondo rosso, L'uomo nuovo, Thijs intro, House of the king, Un palco di marionette)
Immaginifica/Edel (ARS IMM 1004)
2011
7 CD + 4 DVD box set also featuring Sinestesia, The Trip, La Maschera di Cera, Tagliapietra-Pagliuca-Marton, Premiata Forneria Marconi, Periferia del Mondo, Osanna, Banco del Mutuo Soccorso


PROMOTIONAL AND JUKEBOX SINGLES (with blank cover)
L'ombra
Immagini, sogno e realtą (da Sogni di cristallo)
Cetra (SP 1493)
1972
both tracks from Per... un mondo di cristallo - probably only issued as promo with blank cover

Not particularly difficult to find, Per... un mondo di cristallo was originally released with a gatefold laminated cover as most of Fonit Cetra current releases (this particular one had the Cetra logo on label). The Fonit/Vinyl Magic reissue has a standard gatefold cover reproducing the original but with different number and blue label.
Two different cover issues exist, one with the "per..." writing on front cover in black type is the standard one, but another one has the same word in blue. Original or what? Apart from this doubt, no counterfeits exist.
The only foreign issue reported on vinyl comes from Japan, on Nexus (K25P-426), dated 1984. A Japanese CD also exists, on Strange Days (1004), with mini-LP cover.
The rare single L'ombra was probably only issued as a promo with blank cover, and it contains an odd B-side, entitled Immagini, sogno e realtą. This is in fact an excerpt from the long Sogni di cristallo, taken from the LP.
Il pittore volante, the return on record of the new Raccomandata con Ricevuta di Ritorno, was issued in 2010 on CD and LP. The latter was issued in 300 copies on black vinyl and in a limited pressing of 33 copies on multicolour vinyl, signed by Luciano Regoli.
The same album was also issued as a box set in 66 numbered copies, containing the CD and LP versions along with a DVD, a book, an autographed picture and a painting by Luciano Regoli. This issue was only available through the BTF website and immediately sold out.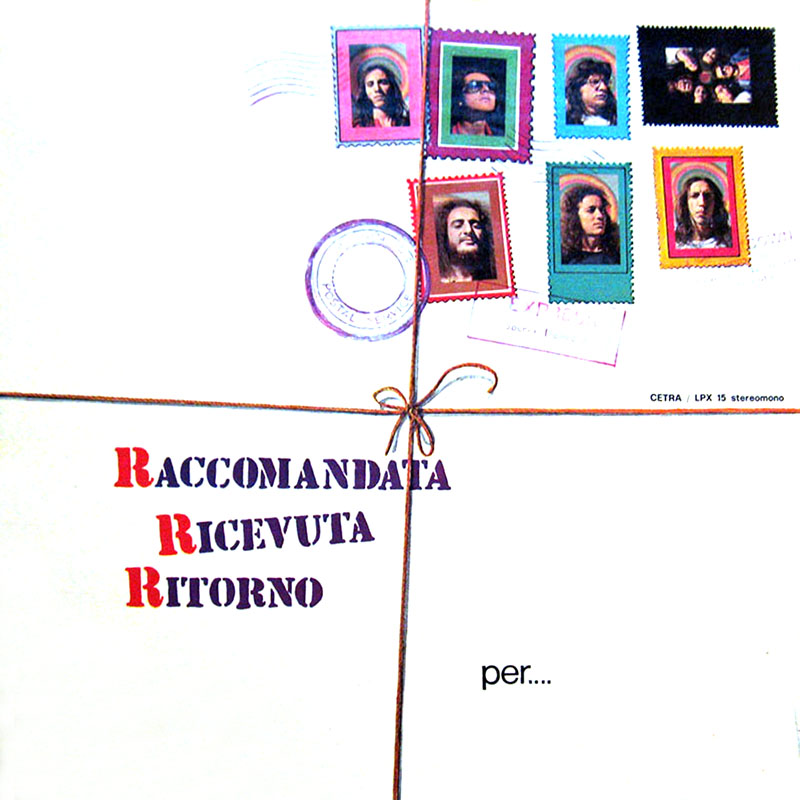 Per un mondo di cristallo - LP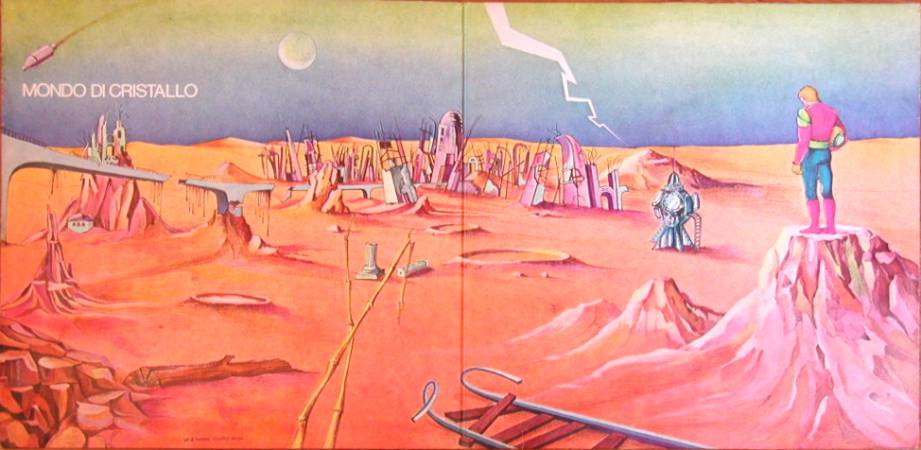 Per un mondo di cristallo - inner gatefold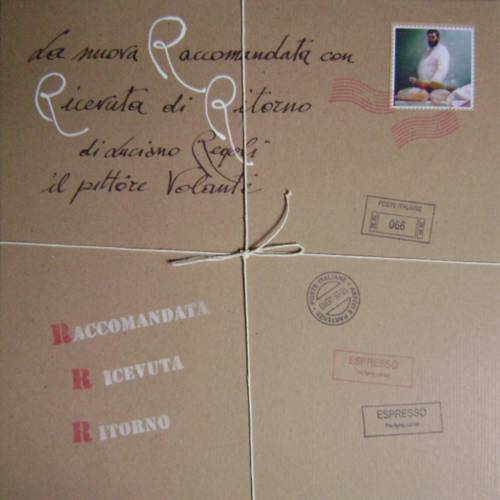 Il pittore volante - box set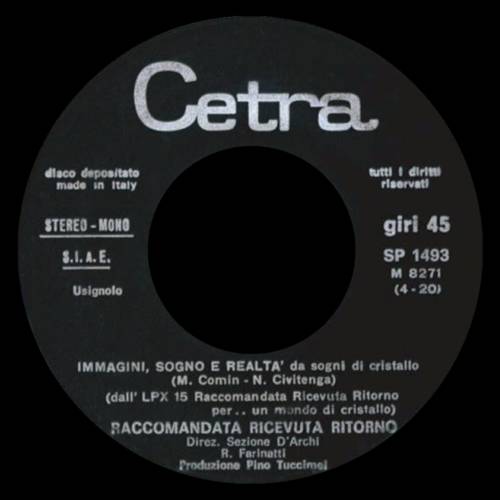 Immagini, sogno e realtą - promo 7" single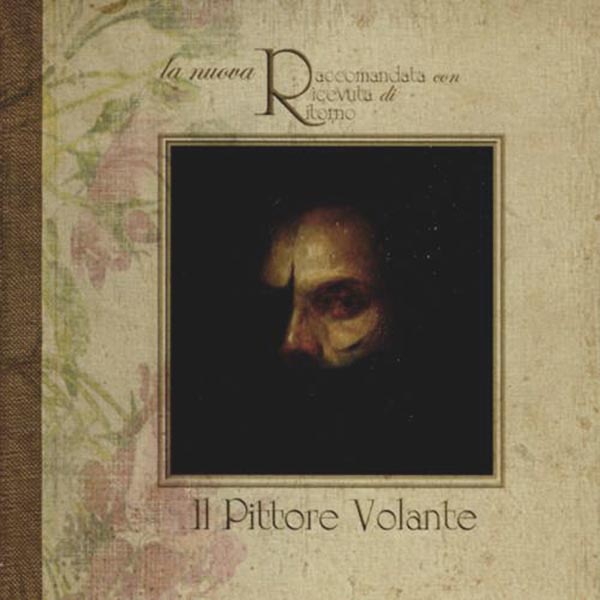 Il pittore volante - CD



Click on pictures to enlarge
Luciano Regoli
Nanni Civitenga
Walter Martino
Claudio Simonetti
Thijs van Leer
Raccomandata with Thijs van Leer
Raccomandata con Ricevuta di Ritorno at ProgExhibition 2010
Teatro Tendastrisce, Roma, 6-Nov-2010



Le Radici del Rock - Viterbo 21-Jul-2012

Find Luciano Regoli's own website (totally dedicated to his painting activity, with no mention of his past as singer) at www.lucianoregoli.it

Thanks to Francesco Ricci for information and pictures