Artist

PERDIO

1972-74
Titta Colleoni (keyboards, vocals)
Fulvio Monieri (bass, guitar, vocals)
Michele Capogrosso (drums, vocals)
1976
reformed as above with
Diego Valtorta (guitar)

This band from Bergamo had a three-year life starting from the spring 1972, Colleoni and Capogrosso having previously played with I Raminghi and then Terza Classe that only had a single, Animal love, released in 1973; unfortunately, despite a good live activity they never had a recording deal, and their only CD release has been posthumously issued at the end of the 90's.
After supporting Banco del Mutuo Soccorso the band was contacted by Ricordi producer Sandro Colombini, who offered them to work with that label as session musicians.
They played as backing band on the debut album by Edoardo Bennato, Non farti cadere le braccia, and this was the only recording they could release at the time.
They also had the chance of playing with such important artists like Claudio Rocchi, Alberto Camerini, Aktuala, New Trolls Atomic System, P.F.M., Tullio De Piscopo, Alan Sorrenti, Area, Franco Battiato (that they supported during the Sulle corde di Aries promotional tour), but couldn't catch the attention of any record company and split at the end of 1974.
A brief reunion took place in 1976, this time as a four-piece with an added guitarist, but the new group didn't last long.
The activity of Perdio has been well documented by a CD issued by the late Giallo records in 1998, that contains four tracks from 1973 and two by the 1976 line-up. The early trio reveals good technical quality that could have been put in better evidence with the help of a good producer, like in the 12 minute long In sogno. The 1976 tracks contain long improvised parts, one of them being 22 minute long. Two of the six tracks on the CD are reworkings of a beautiful song, È triste il vento, that later appeared on Madrugada's second album Incastro.
Following the interest in their past production, the group has reformed in 1998 with a line-up including original members Monieri and Capogrosso along with keyboardist Gianfranco Pinto (from Madrugada) and guest guitarist Pino Bifano. They have released a CD, entitled A Robert, that's dedicated to Robert Wyatt and also includes an Italian translation of his O Caroline.
In 2008 Giallo Records released a second CD with unreleased recordings from the 70's, entitled Ultimate collection 1974, containing mainly covers of foreign artists' songs (Neil Young, Rolling Stones, Grateful Dead), along with a few originals (È triste il vento, again in two versions) and two long improvisations.

CD

Perdio - Raccolta completa
Giallo (SAF 020)
1998
unreleased 1973 and 1976 recordings - now deleted
A Robert
Giallo (SAF 033)
1998
new recordings - now deleted
Ultimate collection 1974
Giallo (MM 108)
2008
unreleased recordings from 1974
Three experience 1977
Giallo (MM 118)
2015
credited to "Perdio/Madrugada", contains unreleased recordings from 1977

Never released on vinyl, the only available recordings by Perdio have only been released on CD by Giallo Records.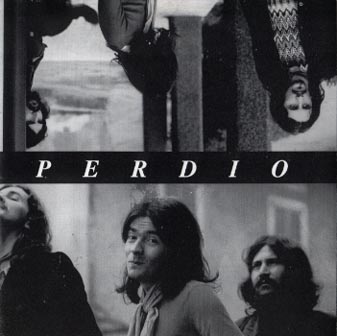 Perdio - CD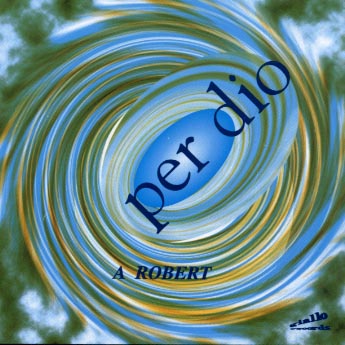 A Robert - CD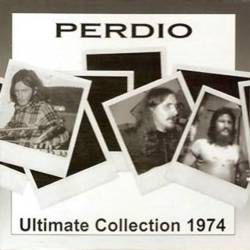 Ultimate collection 1974 - CD

Thanks to Domenico Vinci for information