Artist

JURI CAMISASCA

Roberto "Juri" Camisasca, from near Milan, despite a very limited discography can be considered a cult figure among the progressive music followers.
His La finestra dentro, issued in 1974 by Bla Bla, is one of the best albums on that label, and strongly influenced by his collaboration with Franco Battiato, who signed Juri to the label and produced the LP, also playing the VCS3 synth on it.
Though not musically as complex as Battiato's early works, La finestra dentro can be compared with Alan Sorrenti's first album in the use of voice as an instrument, with sparse musical accompaniment on some tracks. The overall result is much more intense than Sorrenti's Aria, with no weak parts, and a very regarding listen. Many of Battiato's backing musicians (Gianfranco D'Adda, Gianni Mocchetti, Pino Massara, Lino "Capra" Vaccina) are featured on the 7-tracks album.
After two singles in 1975, both featuring an album track and an unreleased one, Camisasca was briefly involved in Telaio Magnetico, sort of avantgarde supergroup that also featured among others Franco Battiato, Mino Di Martino from I Giganti and his wife Terra Di Benedetto (both later in Albergo Intergalattico Spaziale).
This group only made a tour in the summer of that year, before disbanding.
Camisasca then entered a Benedictine convent, where he stayed for 11 years, until the late 80's when he returned to the music biz with a new album called Te Deum, based on reworkings of Gregorian chants. Later works have been Il carmelo di Echt in 1991 and Arcano enigma in 1999, and he's been very active as composer working with such artists like PFM, Battiato, Alice and Giuni Russo.

LP
La finestra dentro
Bla Bla (BBXL 10005)
1974
single cover with inner
BTF/Vinyl Magic (BBXL 10005)
2012
as above - black or blue vinyl
Te Deum
EMI/L'Ottava (64 7915291)
1988
single cover with inner
Il carmelo di Echt
EMI (66 7972021)
1991
single cover with inner
Evoluzione interiore
Black Sweat (BS 037)
2018
2 LP with gatefold cover - unreleased recordings from the late 70's


CD
La finestra dentro
Artis (ARCD 028)
1991
reissue of 1974 album - now deleted
GDR (GDRCD 1101)
2011
as above
Il carmelo di Echt
EMI (090 797202-2)
1991
Arcano enigma
Mercury (546 082-2)
1999
Spirituality
Sugar (80247 09185 723)
2016
credited to Juri Camisasca and Rosario Di Bella
Evoluzione interiore
Black Sweat (BS 037)
2018
unreleased recordings from the late 70's


VARIOUS ARTISTS COMPILATION ALBUMS
La convenzione
(with La musica muore, Himalaya, Il regno dell'Eden 1. e 2. parte, Galantuomo)
D'Autore/Azzurra Music (DA 1008)
2002
CD compilation dedicated to Bla Bla, also includes tracks by Franco Battiato and Osage Tribe


SINGLES (with picture sleeve)
La musica muore
Metamorfosi
Bla Bla (BRR 1339)
1975
side B taken from La finestra dentro
Himalaya
Un fiume di luce
Bla Bla (BRR 1341)
1975
side B taken from La finestra dentro


PROMOTIONAL AND JUKEBOX SINGLES (with blank sleeve)
La musica muore
Bla Bla (JB 61)
1975
juke box single - backed with Mia Martini / Al mondo

A very rare album in its first issue, La finestra dentro has been reissued on CD only in 2011 after being unavailable for many years and for the first time on vinyl in 2012.
The BTF reissue had a single cover and contained a lyric inner like the original. It was released on black vinyl, blue and in a limited 18 copies numbered pressing on grey splattered vinyl.
No counterfeits exist, nor foreign issues of this LP.
The only foreign release by Camisasca (written Camisaska on the cover) appears to be a French single, coupling La musica muore and Himalaya, released by EMI (2C 010-14255) in 1976.
The 2002 CD compilation La convenzione includes two Camisasca tracks from his singles and two from his album La finestra dentro, here in a slightly different version.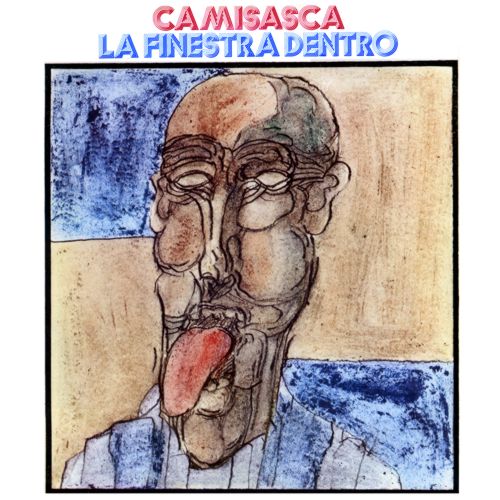 La finestra dentro - LP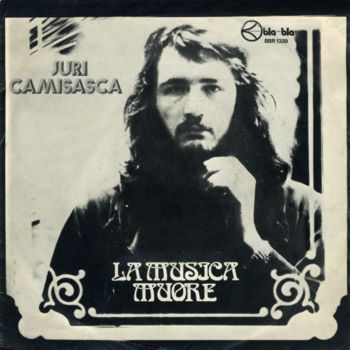 La musica muore - 7" single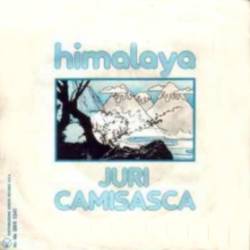 Himalaya - 7" single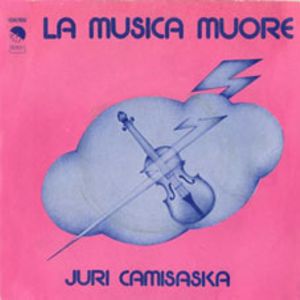 La musica muore - 45 giri (French issue)

Juri Camisasca has his own website at http://www.juricamisasca.it/