Artist

CELESTE

Ciro Perrino (drums, percussion, flute, keyboards, vocals)
Leonardo Lagorio (keyboards, flute, sax)
Mariano Schiavolini (guitar, violin)
Giorgio Battaglia (bass)

Along with Museo Rosenbach, Celeste were born from the ashes of the legendary Il Sistema, a band from Sanremo whose only posthumous released recordings don't give a real idea of what they were.
Formed by drummer Ciro Perrino and sax player Leonardo Lagorio (who had played with Museo Rosenbach in their early days) this four piece went in a totally different direction from their beginnings, playing a mostly acoustic, dreamy and delicate prog. A studio group, they had a very limited live experience.
Their first album, Celeste, also known as Principe di un giorno, was released by the small Grog label only in 1976, but the tracks had been composed in 1973 and recorded in 1974. It contains seven tracks, with pastoral lyrics and a style not far from the softer side of early King Crimson.
A second album, recorded in 1977, was released in 1991 by Mellow with the obvious title of Celeste II. Closer to jazz-rock and very far from their debut album, this suffers from poor quality and unfinished recordings.
Another album, born as a soundtrack and called I suoni in una sfera was also released in 1992, more similar to their first work and including two songs also on Principe di un giorno.
After the band split Ciro Perrino played with St.Tropez (that also included Celeste bass player Battaglia), Compagnia Digitale and SNC and released a solo album (Solare in 1980), before founding with Mauro Moroni the praiseworthy Mellow label, so important during the years for the world diffusion of the Italian prog.
The whole story of Celeste is celebrated by a very nice 4CD box set issued in 2010 containing all the recorded works of Il Sistema and St.Tropez, with many unreleased tracks.

LP
Celeste (Principe di un giorno)
Grog (GRL 02)
1976
gatefold cover
AMS/BTF (AMS 015LP)
2009
reissue of the 1976 album with gatefold cover - early copies on white vinyl
Celeste II
M.M./Mellow (MAC 1001)
1991
single cover with insert


CD
I suoni in una sfera
Mellow (MMP 113)
1992
unreleased recordings from 1974
Second plus
Mellow (MMP 154)
1993
reissue of Celeste II with bonus tracks
Principe di un giorno
Vinyl Magic (VM 039)
1994
reissue of 1976 album
AMS/BTF (AMS 254CD)
2018
new reissue with mini-LP gatefold cover
The complete recordings (1969-1977)
AMS/BTF (AMS 167CD)
2010
4 CD box set with hard cover and 44 page booklet, with the complete recordings by Celeste, Il Sistema, Saint Tropez and many unreleased tracks
AMS/BTF (AMS 167CD)
2013
reissue of the above with standard jewel case

Very rare in its original Grog pressing, Principe di un giorno is more common in its Japanese (Seven Seas/King K22P184) and Korean (Si-Wan SRML 2002) issues, both having the same plain white gatefold cover as the original, though later single-cover Japanese issues exist.
The original album sold around 4000 copies, but the number of copies pressed is unknown.
On the front side and the left seam of the cover, as well as on the label, the album title is simply Celeste, but the notes on the back cover refer to the album as Principe di un giorno, like the first song it contains.
The first official vinyl reissue of this album came out in 2009 by AMS, early copies being pressed on white vinyl.
Second album, recorded in 1977, was released in a limited vinyl pressing by M.M./Mellow, many of these copies were signed on the insert by Ciro Perrino. Its CD reissue had the title Second plus, as it included over 20 minutes of bonus tracks.
No counterfeits or other foreign issues exist.
Principe di un giorno was issued on CD in Japan in 1981 on King/Nexus (K32Y 2059) and again in 2003 with mini-LP cover on the Arcangelo label (ARC-7021).
The compilation entitled The complete recordings was issued in 2010 in a hard cover box set with an illustrated 44 page booklet. A new edition with the same 4 CD's was issued in 2013 with a standard jewel case and a smaller booklet.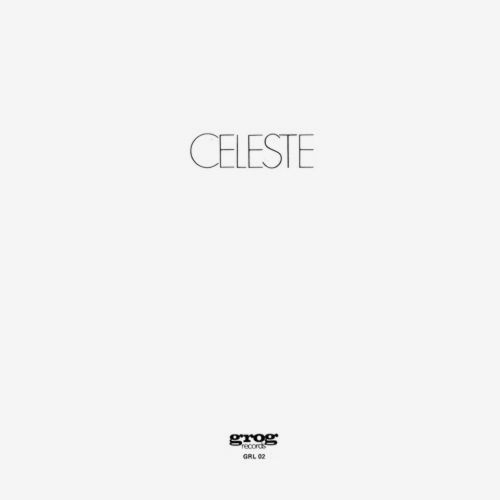 Principe di un giorno - front cover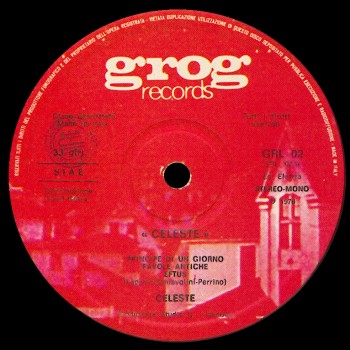 LP label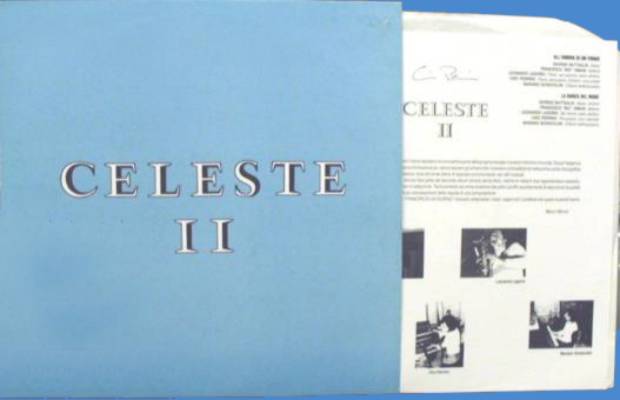 Celeste II - LP and insert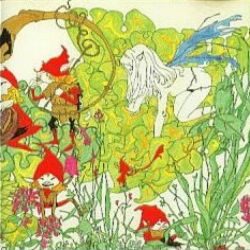 Second plus CD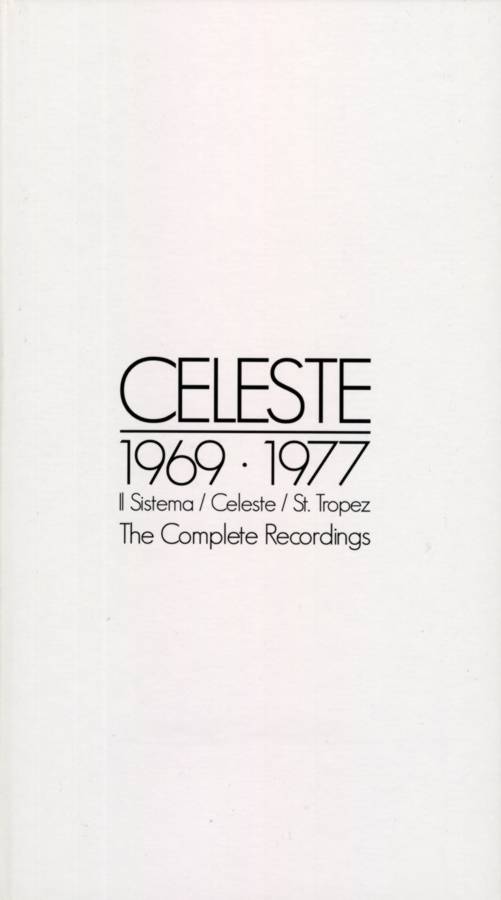 1969-1977 The complete recordings - box set

Ciro Perrino's website is www.ciroperrino.com
A Youtube channel fully dedicated to Celeste and related groups is at www.youtube.com/user/celesteperrino1976

Thanks to Silvano Ceriani for some information