The full list
P
An ensemble of musicians from Milan area that never had anything released despite concerts in northern Italy. In the line-up there were at various times Eugenio Finardi, Paolo Donnarumma, Ezio Malgrati, Alberto Camerini, Walter Calloni, Pepè Gagliardi, Lucio Fabbri, Donatella Bardi, Ricky Belloni. Some of the musicians in this group later formed Anyway Blues, with two LP's in the early 80's.

Discography:
LP - Paciana story (Fu.Re.Ca 01 - 1975)
CD - Paciana story (BTF/AMS AMS105 - 2006)
Nothing in common with Dalton on the musical side, though two musicians from that band, Temi Reduzzi and Aronne Cereda, were involved in this 1975 pop opera project based on the life of a 19th century brigand and mixing traditional folk and soft prog songs. The album had a private pressing and it's still easy to find at low prices.

Discography:
LP - A Rosa, a Giovanna e alle altre (Mizar MZPP 01 - 1972)
45 - Rosa/Nessuna voglia (Mizar MZ-PP 0145 - 1972)
A singer-songwriter from Naples, whose only album was released on a small label in 1972. This is only notable for the presence of some members of Buon Vecchio Charlie in two tracks (Rosa and Il guardiano della valle).
PAN BRUMISTI

Line-up:
Gian Francesco Calabrese (vocals, guitar, violin, piano)
Piero Goria (vocals, percussion)
Riccardo Grigolo (flute, mouth harp, vocals)
Mauro Minucci (bass, guitar, vocals)
Sergio Sacchi (vocals, guitar)
Enrico Sala (vocals, guitar, mandolin)
Discography:
LP - I padroni della città (L'Orchestra OLP 10007 - 1976)
A folk group from Milan, formed around 1971, whose only LP is similar to Un biglietto del tram by Stormy Six, with political-inspired lyrics and a very good use of the instruments, mostly acoustic.

Discography:
LP - Mario Panseri (RCA PSL 10453 - 1970)
LP - Adolescenza (RCA PSL 10585 - 1973)
LP - Sulla spiaggia d'inverno (Polydor 2448 067 - 1978)
A singer-songwriter born in Rome but living in Liguria, Panseri made his first album in 1970. His most progressive work was the Adolescenza album, based on Alberto Moravia's novel Agostino. After a third more commercial album, Sulla spiaggia d'inverno from 1978, Panseri kept composing and playing until his death in 1995.

Discography:
LP - Noi belli, noi brutti (Durium SAI 77399 - 1978)
LP - Per lasciare una traccia (Durium SAI 77411 - 1980)
+ singles
Worth mentioning for his past experience as singer with De De Lind and a short collaboration as lyricist with Dik Dik, Vito Paradiso tried an unsuccessful solo career that produced two mediocre albums and a few singles.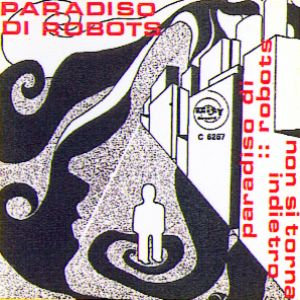 Discography:
45 - Paradiso di robots/Non si torna indietro (City C 6267 - 1972)
Only a single for this unknown group, with two good progressive-styled tracks, composed by Giacomo Urbanelli (Cincinnato).
The group may have come from Lombardy, while from news published on the Internet we know that the drummer and vocalist of the band was Roberto Viganò .

Discography:
LP - Naufrago in città (Picci GLA 2001 - 1972)
LP - Naufrago in città (Akarma AK 0999- 2014 - reissue of the above)
Naufrago in città was recorded by Paride De Carli, Alberto Rocchetti and Giambattista Bonavera before the birth of Seconda Genesi, under the direction of composer/producer Redo Lucchetti
The ultrarare album, recorded in 1971, is all instrumental and acoustic, based on classical guitar, flute, keyboards, and has been included in the CD reissue of the Seconda Genesi album by Akarma and later reissued on vinyl by the same label.
The album is not particularly impressive for fans of the Italian prog, but it's highly collectible and expensive.
The name Paride e gli Stereo 4 (sometimes Paride e gli Stereo 8) has also been used by De Carli and the musicians of Seconda Genesi when they backed other artists on record (among these Pierluigi Terri, Fathia, Fiammetta).

Discography:
LP - Azimut I (CGD FGS 5091 - 1970)
45 - Per amore/Oggi domani (CGD 131 - 1970)
A big group, composed of 11 singers and musicians, Le Particelle released a single with a cover version of the Moody Blues' Watching and waiting and soon after a concept album called Azimut I.
A typical product of the time, the album is a sort of pop opera, with multivocal and choral parts on a rock background with some orchestral arrangements, and lyrics dealing with the decline of mankind.
Among the band members Maurizio Fabrizio and his brother Salvatore, along with drummer Andy Surdi (later with Angelo Branduardi).
CLAUDIO PASCOLI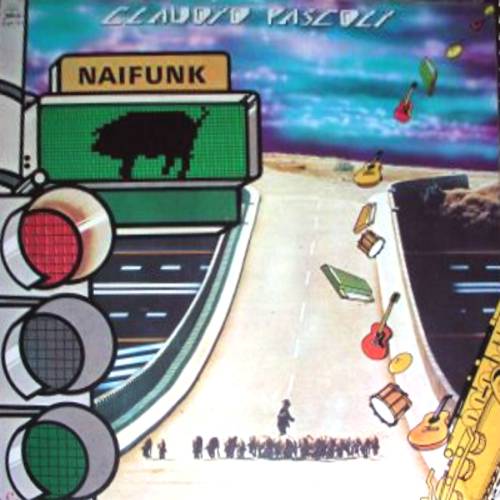 Discography:
LP - Naifunk (Mirto 6323 578 - 1978)
Well-known session sax player from Trieste, Pascoli released this funky-tinged jazz-rock album in 1978 with help with some of the big names of the Italian rock.
The album has been reissued on CD in 2010 by Universal as part of the Progressive Italia - Gli anni '70 vol.5 box set.

Discography:
45 - The telegraph is calling/My shade (RRC RN-024 - 1971)
45 - Carol/Laura what you do (RRC RN-036 - 1971)
12" EP - The Pawnshop (Four Flies FLIES DJ-02 - 2018)
A mysterious group, whose two singles for the RRC label are particularly expensive and sought after by DJ's and "lounge music" lovers.
It seems now sure that behind the name Pawnshop hid some popular film music composers like Piero Umiliani (also involved in the two LP's credited to The Braen's Machine) Giulia De Mutiis as author of the lyrics, and Giuliano Sorgini, which were credited as composers under the nicknames Braen, Kema and Raskovich. De Mutiis was the wife of composer Alessandro Alessandroni, who almost certainly plays sitar in the first single.
A 12-inch eight-track EP, containing the four singles tracks (three of which also in instrumental version) and an unreleased one, was issued in 2018 in a limited edition of 300 copies with white cover and 300 with black cover.
MAURO PELOSI

Discography:
LP - La stagione per morire (Polydor 2448 010 - 1972)
LP - Al mercato degli uomini piccoli (Polydor 2448 017 - 1973)
LP - Mauro Pelosi (Polydor 2448 056 - 1977)
LP - Il signore dei gatti (Polydor 2448 092 - 1979)
+ singles
Singer-songwriter from Rome, Mauro Pelosi released four albums among which the first two are particularly desired by prog collectors for unknown reasons, as they contain gloomy songs, often with dismal lyrics.
Despite the presence of Gianni Leone and Gianchi Stinga from Il Balletto di Bronzo among the others his albums are mostly based on acoustic guitar and with some orchestral arrangements here and there.
Pelosi has started a new phase in his musical career at the end of the 90's, with the release of some new works on CD.
His first four albums have been reissued again on CD in 2009 and 2010 by Universal as part of the Progressive Italia - Gli anni '70 vol.1, 3, 4 and 5 box sets
Websites:
Mauro Pelosi - www.mauropelosi.it


Discography:
LP - Solare (Ciao CIA 1003 - 1980)
+ others
After the end of Celeste, the former band drummer Ciro Perrino switched to keyboards, playing with different groups such as St.Tropez, Compagnia Digitale and SNC.
His first solo album came in 1980, is all based on keyboards, not far from what Jean Michel Jarre was doing at the time. Subsequently Perrino moved towards new age, with other solo releases in that style, and was co-founder of the independent Mellow label, specialised in CD reissues of mostly Italian prog rarities, and new releases by younger prog artists.
In 2019 Perrino revived the name Celeste for the album Il risveglio del principe.
Websites:
Ciro Perrino - www.ciroperrino.nl
PHANTOMS

Discography:
45 - Inganno/Musicista (Bazar B-0785 -1981)
45 - In the night/I'm free (Bazar B-0790 -1981)
Included because, not having a release date on label, it's often sold as an early 70's single, Inganno, from 1981, contains two songs of good level.
The A-side is a hard rock track, similar to Ibis though not at the same level, despite a very nice guitar solo. Musicista, on the B-side, is better, a nice ballad in progressive style with an acoustic guitar intro and vocal harmonies in Pink Floyd style; the song is rather long and becomes heavier in the final part, with a good guitar solo.
The group was formed in Modena in 1980. A second single by Phantoms, again from 1981 contains two English-sung tracks, In the night and a remake of The Who's I'm free.
PIERO EZIO E TINO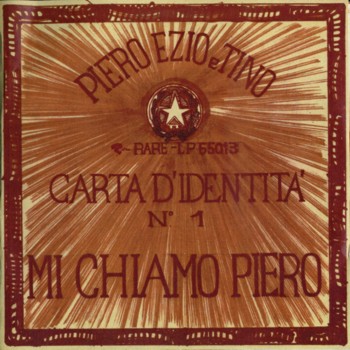 Discography:
LP - Mi chiamo Piero (Rare 55103 -1972)
A very rare record, often described with the crucial word "progressive", this album from 1972 contains in fact 12 songs with some flute and keyboards arrangements that May remind of the typical prog sounds. The members of this group, all originating from Voghera, were Piero Cairo (keyboards and vocals), Ezio Cristiani (vocals, guitar, flute) and Tino Negri (vocals and bass), helped by Roberto Ferracin (organ) and Sergio Chiesa (drums), but the album was totally composed by Cairo, who had a later career in the disco-music field.

Formazione:
Vincenzo "Vince" Tempera (keyboards)
Ares Tavolazzi (bass)
Ellade Bandini (drums)
Discography:
45 - Ballad of Easy Rider/The pleasure machine (Durium LdA 7685 - 1970 - credited to "Vince Tempera e la Macchina del Piacere")
45 - The long and winding road/A song (EMI/Columbia 3C006-17635 - 1970)
45 - Fuoco di paglia/?Express 9.15 (EMI/Columbia 3C006-17723 - 1971)
45 - Asia/Amici (EMI/Columbia 3C006-17773 - 1971)
45 - Ultimo tango a Parigi/Song for Rosemary (EMI/Columbia 3C006-17876 - 1972)
A trio that included Milan-born keyboardist Vince Tempera, later a long standing collaborator and arranger with many Italian groups and artists and a member of Il Volo, and two musicians from Ferrara, future Area bass player Tavolazzi and drummer Bandini (a well known session player). They had started playing together under the name Avengers, later changed to The Pleasure Machine.
Their singles included both originals and covers, with a very good level of musicianship. Tempera also released some solo albums, one of which in 1970 was entitled The pleasure machine (Durium/Start LP S 40089).
The three musicians played on other artists' albums, such as L'isola non trovata by singer-songwriter Francesco Guccini and Terra in bocca by I Giganti; in 1970 with fourth member Angelo Vaggi the issued an album under the name Fourth Sensation.
POLIFEMO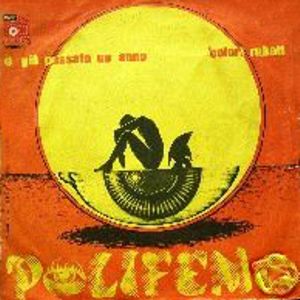 Discography:
45 - È già passato un anno/Colori rubati (Basf Fare 06 13314Q - 1974)
An artist (or a group?) that only released a single for Basf. The record contains two tracks of good brass-rock not far from Showmen 2.
MACK "SIGIS" PORTER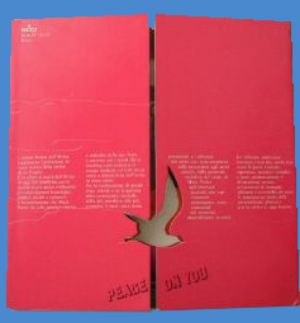 Discography:
LP - Peace on you (RiFi RDZ ST 14213 - 1972)
LP - Peace on you (6T3 22004 - 2021 - reissue of the above - 500 copies)
45 - Mary Grace/Yellow high (RiFi RFN NP 16420 - 1971)
45 - Freedom (All men should be free)/Sunday in neon lights (RiFi RFN NP 16491 - 1972)
+ others
A black african artist, born in Ghana during the English colonial occupation, Mack Porter moved to Netherlands and then to Italy in the late 60's, releasing here four pop and soul-oriented singles for the small Naples label Fans. In 1969 he won the Un disco per l'Europa song contest in Lugano, Switzerland.
Signed to RiFi he made a concept album in 1972, under the name of Mack Sigis Porter, called Peace on you, strongly inspired by psych and slightly progressive atmospheres, with wild guitar solos (and some Hendrix-like vocals) but even some orchestral arrangements. Among the guest musicians there was keyboardist Vince Tempera from Il Volo.
The rare and expensive album was housed in a nice gatefold centre-opening cover that had the small cutout of a bird shape in the central part. It's totally untrue that it only came out in a handful of promo copies as some insist. The album was a standard release that had no promotion at all and sold in minimal quantities.
The first vinyl reissue ever produced for this album was made by the German label Shadoks Music in 2006, a limited pressing of 400 copies with thick cover (centre-foldout as the original). The album was reissued by the US label Tidal Waves (no.TWM34) in 2019 with a single cover with insert (500 copies on black vinyl, 100 blue and 100 clear). The first Italian vinyl reissue is from 2021 with the same centre foldout cover as the original.
After his musical career Porter stayed in Italy and became a stylist under the name Mack Squire and here he passed away in 2013.
Line-up:
Riccardo Caruso (keyboards, vocals)
Giorgio Dolce (guitar)
Giovanni Baldini (bass)
Daniele Cannone (drums)
A quartet of teenagers from Viareggio, that used to play very much at Piper 2000 in their home town, with a style close to british hard rock, often supporting popular bands in concert.
They were once noticed by the singer Mia Martini during the rehearsals for a concert in that venue, and she chose them as her backing band, renaming the group La Macchina.
Despite a very good live act and Mia's recording deal with RCA, she was asked to leave the group due to the sound, that was considered too heavy by the record company.
After their winning appearance at Viareggio Pop Festival in 1971 the band left Mia Martini and broke up before taking part in the Festivalbar contest, as one of the members didn't want to leave home to embark in a national tour.
Unfortunately they didn't leave any recorded traces of their activity, apart from some demo tracks appeared on recent Mia Martini compilation CD's. They also recorded an album with tracks by an English composer, but the tapes have apparently disappeared.
Of the band members, only Dolce and Cannone kept playing at Piper 2000, and they also took part in the closing jam of the venue in 1972. Riccardo Caruso, great grandson of the popular tenor Enrico, is himself an opera singer.

POSTO BLOCCO 19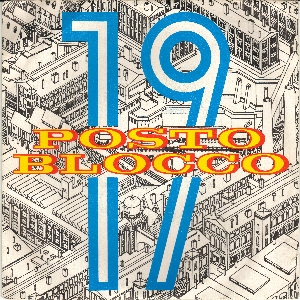 Line-up:
Raimondo Fantuzzi (guitar, vocals)
Roberto Zazzi (flute)
Giancarlo Di Bella (keyboards)
Franco Coruzzi (bass)
Vittorio Savi (drums)
Discography:
45 - E la musica va.../Lascia che ancora (Bazar 0788 - 1981)
CD - Motivi di sempre (Lizard LDV 008 - 2014)
Formed in 1971 in Collecchio, near Parma, with the initial name Collettivo Musicale Collecchiese, this group lasted for many years with a concert activity for the most part in Emilia, and also participating in the Pescara Rock Festival in 1979.
Initially inspired by PFM, they updated their sound with the influence of American groups like Kansas and Styx.
At the beginning of the 80's, the group recorded an album for the Bazar label, but only two tracks were released on a single. Gradually going towards a more commercial sound, the band broke up in 1983.
Since 2005 Posto Blocco 19 has been reformed, playing in various Progressive Rock Festivals in the Parma area with four of the original members (Fantuzzi, Zazzi, Di Bella, Savi), assisted by bassist Massimo Casaro and percussionist Stefano Savi. The group released the first CD of its long activity in 2014.
PRIMA MATERIA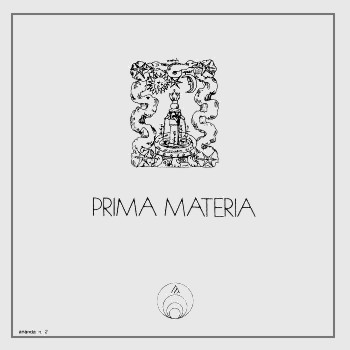 Line-up:
Roberto Laneri (voice)
Susan Hendricks (voice)
Claudio Ricciardi (voice)
Gianni Nebbiosi (voice)
Discography:
LP - La coda della tigre (Ananda 2 - 1977)
CD - Prima materia (Die Schachtel DS 10 - 2005 - reissue of 1977 album on deluxe CD with unreleased tracks)
A quartet formed by Roberto Laneri in California in 1973, and based in Rome after their return to Italy, working in the avantgarde field. Their only album contains two long tracks, for over 46 minutes, just made with wordless vocal sounds.

Discography:
LP - Un essere umano (Numero Uno DZSLN 55154 - 1973)
LP - Poco prima dell'aurora (Cetra/Numero Uno LPX 24 - 1973 - credited to "Ivano Alberto Fossati & Oscar Prudente")
LP - Infinite fortune (Numero Uno ZSLN 55673 - 1974)
LP - Donna che vai (CGD 82073 - 1977)
+ singles
Along with a successful career as songwriter for many important artists, Oscar Prudente also had a solo career playing his own songs. His album Poco prima dell'aurora was released as a joint work with former Delirium singer Ivano Fossati, the other albums were mostly song-based. The best one is usually considered Infinite fortune, a concept album on the emigration from Southern Italy to the North, that again featured the help of Fossati on flute.
PUEBLO

Line-up:
Fabio Spruzzola (vocals, guitar)
Massimo Meazza (vocals, guitar)
Claudio Bazzari (vocals, guitar)
Discography:
LP - Pueblo (Polydor 2448 041 - 1975)
CD - The big thunder (Solid Air/I.R.D. SA5299 - 2000)
45 - Mariposa/Pasadena (Polydor 2060 095 - 1975)
45 - Song girl/Rio Hondo (Polydor 2060 110 - 1975)
45 - Long knife Jackson/Cheyenne woman (Polydor 2060 138 - 1977)
Formed in Milan around 1974, Pueblo were another of many Italian groups playing a West Coast-styled rock, this time sung in English.
Early recordings were made at Apple studios in London, then a contract with Polydor, which gave a good promotion to the group, that also played as support band for Le Orme, but split after a more commercial second single in 1977.
Guitarist Max Meazza has had a long career as solo artist and has reformed Pueblo in 1999 for a new album with old cohort Claudio Bazzari.
The Pueblo LP has been reissued on CD in 2010 by Universal as part of the Progressive Italia - Gli anni '70 vol.6 box set, with both sides of the 1977 single as bonus tracks.
Websites:
Claudio Bazzari - www.claudiobazzari.com
Max Meazza - www.maxmeazza.com

Discography:
45 - A man on the road/Dream (Phono Sound TSP0028 - 1979)
A quintet from Milan that only issued this single sung in English, their style was a good hard rock with progressive influences, but not particularly original. The group's singer was Pino Scotto, later with the popular hard rock group Vanadium.
There was another group with a similar name that made the Pulsar Music Ltd LP in 1976 (CEM Cometa Edizioni Musicali CMT2), but it was composed by studio musicians led by jazz composers Enrico Pieranunzi and Silvano Chimenti for an instrumental album containing the soundtrack to the film Milano violenta.
PUNTO 2

Line-up:
Mirko Setaro (vocals, acoustic guitar)
Peppe Vessicchio (vocals, guitar, electric piano)
Discography:
LP - Odore di capra (Ghibli CD 3304 - 1977)
Not to be confused with Il Punto, this was a duo from Naples, with help from many guest musicians, that released a little known melodic pop album in 1977, of no interest for prog fans. Both the Punto 2 members had a successful career in later years, Setaro in the cabaret group I Trettré and Vessicchio as producer, arranger and orchestra conductor in many TV shows.
PUNTO MORTO SUPERIORE

Line-up:
Lino Vilardo (vocals)
Corrado Slemer (guitar, vocals)
Giorgio Zuanazzi (keyboards, vocals)
Ivano Rigo (bass, vocals)
Erminio "Nero" Maimeri (drums, vocals)
Discography:
45 - Verso il cielo/Sogno (PMS 01 - 1978)
45 - Tra poco lei/Domani cambierà (Unifunk AR/4580/4 - 1980)
Apparently only two singles were released by this group from Verona; the first one was self produced, side A is a ballad built on acoustic guitar with multivocal parts and good synth solo, side B is more elaborate and based on keyboards.
A second single came out later on the Unifunk label, with a lightweight A-side and a better track in Domani cambierà.

Thanks to Alessandro Vanni, Gustavo Castagna Machado, Fabio Marchignoli, Fabio Locatelli, Ubaldo Cibei (Franco), Roberto Ferracin, Marco Ricci, Fabio Meini, for information and scans on some artists and records in this page.
Other alphabetical index pages
A B C D E F G HIJK L M N O P QR S T UV WXYZ