Artist

SENSATIONS' FIX
SHERIFF
FRANCO FALSINI

1974-75
Franco Falsini (guitar, keyboards, vocals)
Richard Ursillo (bass)
Keith Edwards (drums)
1976
enters:
Stephen Head (keyboards)

Franco Falsini had been in 1966 one of the founder members of the legendary power trio Noi Tre, that also featured a future member of Triade, Agostino Nobile and drummer Pino Pini. The group, equally influenced by the British models of the time, only released a single , Un posto dove, in 1966, after which Falsini left them, replaced by another future legend of the Italian progressive rock, Paolo Tofani, later with Area and also known as Electric Frankenstein.
Relocatign in England, Falsini formed Flying with bassist Dave Anderson (later with Hawkwind and Amon Düül II) and a drummer whose name was Chris and came back to Italy with this group after a year in London, but the trio soon broke up. After another short-lived group, Le Madri Superiori, Falsini moved to the USA with the American wife and knew here drummer Keith Edwards, starting his experiments with multitrack recording and electronic instruments. Back in Italy, he had some solo concerts at the Space Electronic in Florence, then he had an offer for a recording deal by Polydor, that had received his demo tapes and formed Sensations' Fix, calling Edwards and former Campo di Marte Italo-American bass player Richard Ursillo.
The record company published the demo recordings made by Falsini, releasing in 1974 a first album entitled Fragments of light and another with no title with the name of the group wrongly spelt (Sensation's Fix) only issued as a promo.
In the same year, the first proper album by the group was issued, entitled Portable madness. The group was based in a farm near Florence, and had a krautrock-like attitude that leaves them as a unique band in the Italian prog field. Mainly an electronic band, based on keyboards and with very little use of voice, their albums were self-produced and recorded in the band's own studio, often with an amateurish sound quality.
In 1975 Falsini also released a solo album, Cold nose, soundtrack to a short film called Naso freddo by Filippo Milani, producer of the group and designer of their albums' covers. This album contains long tracks based on keyboards and space guitars effects.
Issued in 1976, with the entrance of keyboardist Stephen Head, the fourth album Finest finger is their first containing many vocal parts, a more accessible work than their previous ones. In the same direction their next LP, Boxes paradise.
Falsin and Edwards went back to the USA, where another album, Vision's fugitives, was released, with no success by a small Californian label. The most American-sounding of their album, this also includes former Campo di Marte drummer Carlo Felice Marcovecchio (credited as Marco Marcovecchio) in a couple of tracks.
Their last album in Italy was Flying tapes, released in 1978 and including reworkings of tracks from their earlier LP's.
Changing name to Sheriff and now firmly based in Virgina, the group, composed by Falsini, Ursillo and Edwards, helped by second guitarist Frank Filfoyt, issued an US-only LP, with a much rock-inspired sound.
When Ursillo left the band to go back to Italy, the group went on as a trio nearly all of 1979 with new bassist Gary Falwell, but only playing live once. The break-up followed, at the end of that year, when Falsini decided to move to New York to work as studio engineer.
Later, in 1983, Falsini reappeared as guitarist and producer of the electro-pop group The Antennas, that released an LP and a single in France. He's been a techno music producer in London in the early 90's and always playing and producing music throughout the world.
Keith Edwards stayed in the USA where he played for many years, before being diagnosed an incurable disease which took him to suicide.
Bass player Richard Ursillo has kept playing in various groups in the Florence area after the band's demise, and was briefly involved in Campo di Marte 2003 reunion.
Two albums with unreleased recordings have appeared in 2012 showing a growing interest in this group throughout the world. Time to decide, issued by the Russian label Mirumir, contains recordings from the last days of the group, while Music is painting in the air, on the American RVNG label, documents their most creative period, between 1974 and 1977.

LP
Fragments of light
Polydor (2448 023)
1974
single textured cover - exists with 2448 023L and 2448 023A catalogue numbers
Portable madness
Polydor (2448 034)
1974
single textured cover
Sensation's Fix
Polydor (AS 273)
1974
promo-only - single laminated cover
Finest finger
Polydor (2448 048)
1976
gatefold laminated cover
Boxes paradise
Polydor (2448 064)
1977
single cover
Vision's fugitives
All Ears (SF 11478) - USA
1977
US-only album - single cover with lyric insert
Flying tapes
Polydor (2448 074)
1978
single cover
Time to decide
Mirumir (MIR 100701LP) - Russia
2012
LP with bonus CD - unreleased live and studio recordings from 1978-80
Music is painting in the air
RVNG (RERVNG02LP) - USA
2012
2 LP - unreleased live and studio recordings from 1974-77 - single cover with inners and booklet


CD
Antidote
Hablabel (HBCD 101)
1989
unreleased live and studio recordings from 1978-80 - now deleted
Get Back (GET 3)
2003
reissue of the above CD with different cover
Fragments of light
Polydor (517 854-2)
1992
reissue of 1974 album - now deleted
Polydor (523 696-2)
1998
as above
Universal (0602527319384)
2010
mini-LP single cover - part of the box set Progressive Italia - Gli anni '70 vol.4
Portable madness
Universal (0602527121802)
2009
reissue of 1974 album - mini-LP single cover - part of the box set Progressive Italia - Gli anni '70 vol.1
Finest finger
Universal (0602527122052)
2009
reissue of 1976 album - mini-LP single cover - part of the box set Progressive Italia - Gli anni '70 vol.2
Boxes paradise
Universal (0602527316482)
2010
reissue of 1977 album - mini-LP single cover - part of the box set Progressive Italia - Gli anni '70 vol.3
Flying tapes
Universal (0602527339603)
2010
reissue of 1978 album - mini-LP single cover - part of the box set Progressive Italia - Gli anni '70 vol.5
Sensation's Fix
Universal (0602527382470)
2010
reissue of 1974 album - mini-LP single cover - part of the box set Progressive Italia - Gli anni '70 vol.6
Music is painting in the air
RVNG (RERVNG02) - USA
2012
2 CD - unreleased live and studio recordings from 1974-77 - mini LP covers in slipcase with booklet


VARIOUS ARTISTS COMPILATIONS
Parco Lambro
(with Just a little bet on the curve)
Laboratorio (LB/LP 201)
1976
live recording from the 1976 Parco Lambro festival - also features AgorÓ, Ricky Gianco, Area, Canzoniere del Lazio, Toni Esposito, Paolo Castaldi, Eugenio Finardi.
Stampa Alternativa (RP 02)
2005
CD reissue of the above with different mini LP cover - only sold with the book Area/Musica e rivoluzione by Gianpaolo Chiaric˛
Firenze sogna
(with Music is painting in the hair)
Materiali Sonori (MASOCD 90055)
1993
CD with book - compilation of Florence 70's-80's bands, also including Bella Band
SHERIFF

LP
Sheriff
Observatory (OR 1996) - USA
1979
US-only album - single cover with inner
FRANCO FALSINI

LP
Cold nose (Naso freddo)
Polydor (2449 012)
1975
single cover


CD
Cold nose (Naso freddo)
Universal (0602527382449)
2010
reissue of 1974 album - mini-LP single cover - part of the box set Progressive Italia - Gli anni '70 vol.6

The rarest album to find is their eponymous album from 1974, only distributed by the band and the label for promotional purposes.
The other albums, all on Polydor, are rather common even if they have not been reissued.
No counterfeits exist.
Sixth album, Vision's fugitives, was released only in USA in 1977 on the small All Ears label (SF 11478); it's rather scarce and came with a single cover and a lyric insert. Even the 1979 album by Sheriff was issued only in the USA on the Observatory Records label and never reissued on CD.
The Antidote CD was only released by the independent Italian label Hablabel in 1989 and included some unreleased recordings from the late 70's made in Paris, New York and Rome.
Five of the six albums released by Sensations' Fix for Polydor, along with Falsini's solo album, have been issued in Italy on CD for the first time with single cardboard cover as part of the Progressive Italia - Gli anni '70 vol.1, 2, 3, 5 and 6 box sets (Universal 2009-2010) and are not individually available. The 4th volume of the same series includes Fragments of light, the only Polydor album of the group to have already been previously issued on CD.
On various sites (Amazon, iTunes, Google Play and others) the downloadable versions of Portable madness, Finest finger, Fragments of light (native trax edition), the eponymous 1974 album (entitled here Extended promo) the compilation Antidote (re-titled Time to decide Antidotes) and the Sheriff album (credited to Sensations Fix with the title Nightology) are all remastered and in extended form with unreleased bonus tracks. These particular versions do not exist on CD but only in MP3 format.
Japanese CD reissues of Finest finger (with gatefold cover) and Portable madness, as well as Franco Falsini's solo album Cold nose, exist on the Tachika label, with mini-LP covers; these are probably bootleg releases, but have an excellent quality.
Franco Falsini's 80's group, The Antennas, released an LP (Vertical love, Polydor 2393 351) and a single (Just your love/Certified vertical love, Polydor 811 545, issued on 7" and 12"), in France only in 1983.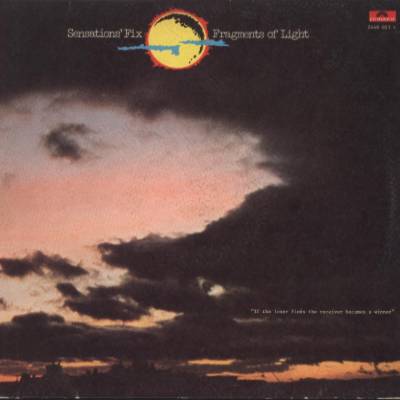 Fragments of light - LP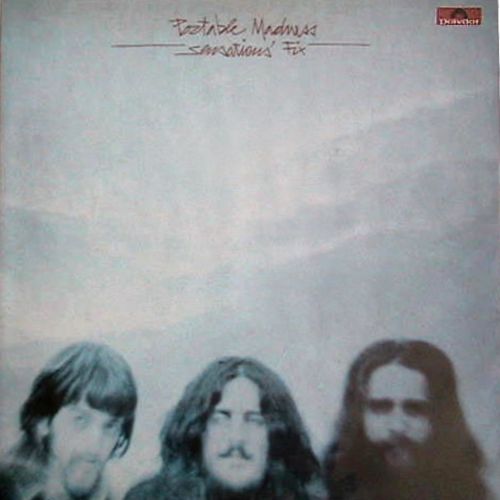 Portable madness - LP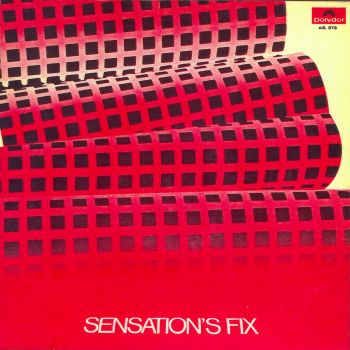 Sensation's Fix - LP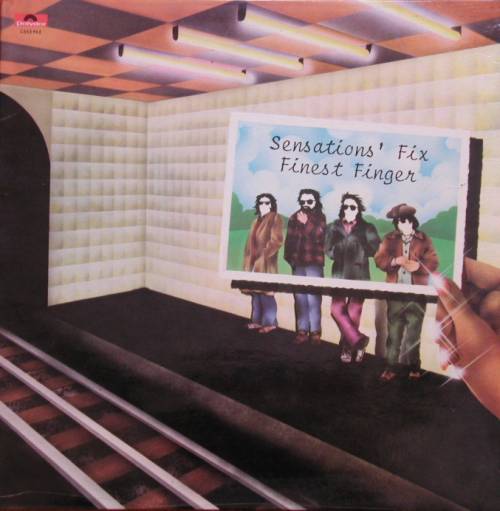 Finest finger - LP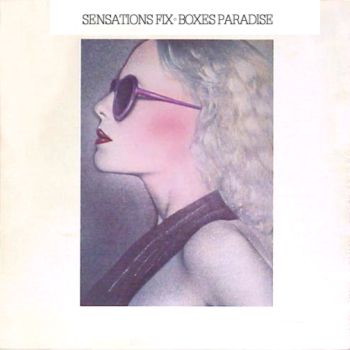 Boxes paradise - LP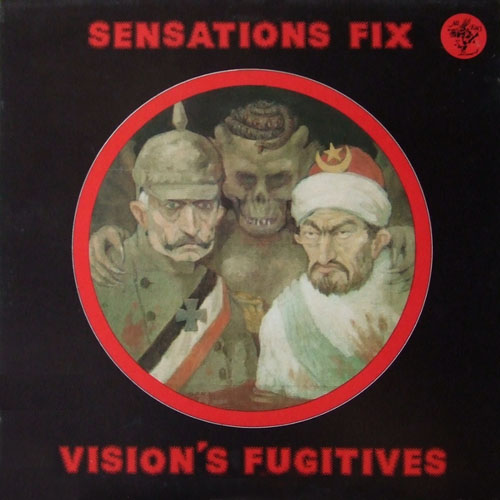 Vision's fugitives - LP (USA only)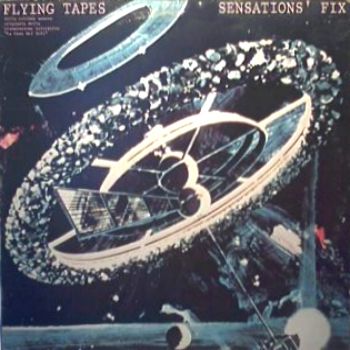 Flying tapes - LP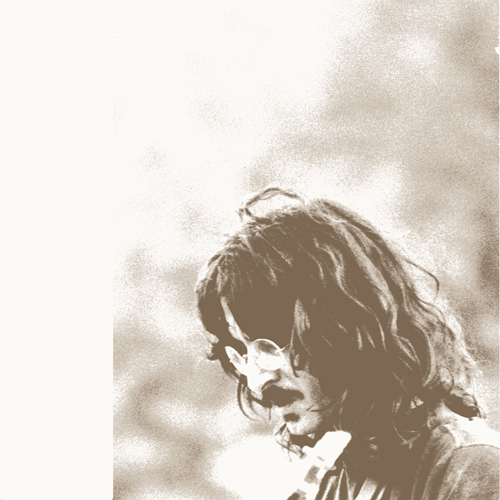 Music is painting in the air (1974-1977) - LP (USA)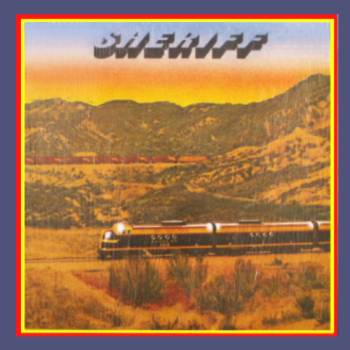 Sheriff - LP (USA only)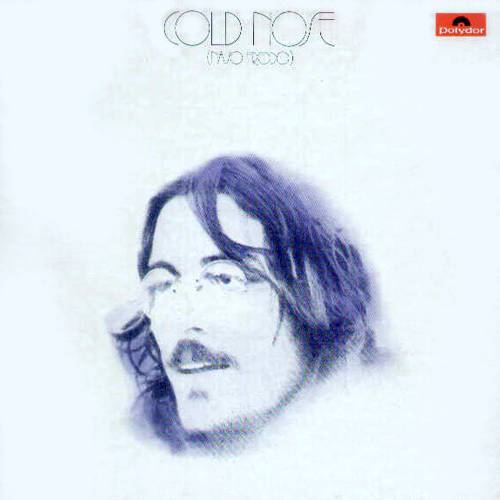 Franco Falsini - Cold nose LP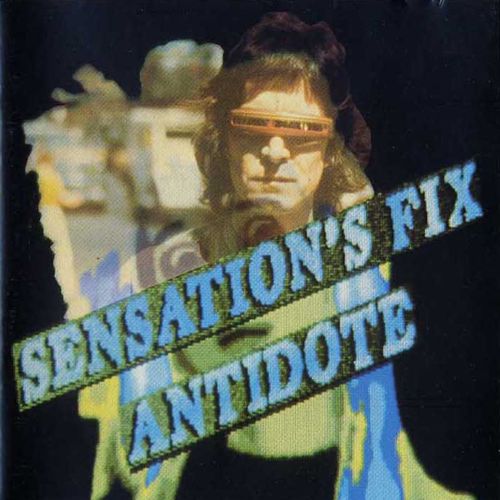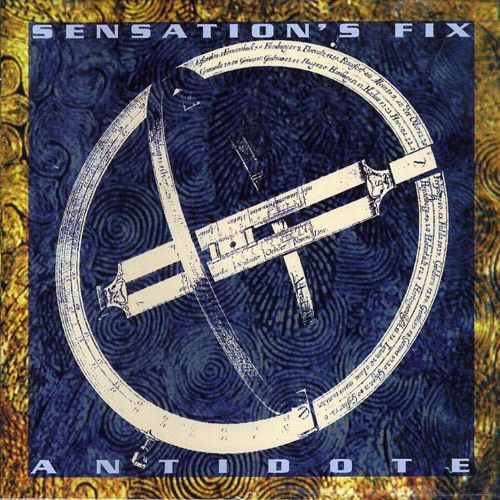 Antidote - CD, first and second issue

Many thanks to Paolo Noro, Scott Martin, Jamie Guggino and Lorenzo Pittan of Amarcord for pictures and information