The full list
F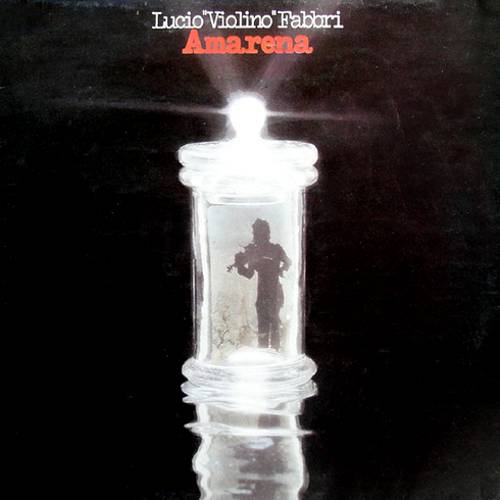 Discography:
LP - Amarena (Cramps 5205 651 - 1978)
CD - Amarena (Cramps CRSCD 025 - 1991 - reissue of 1978 album - now deleted)
CD - Amarena (Edel CRA 0152482 - 2003 - as above, remastered digipack version)
The talented multi-instrumentalist from Piazza delle Erbe joined PFM in the early 80's and has stayed in their line-up until now. He released an instrumental solo album on Cramps that contains some interesting parts though it can hardly be described as progressive.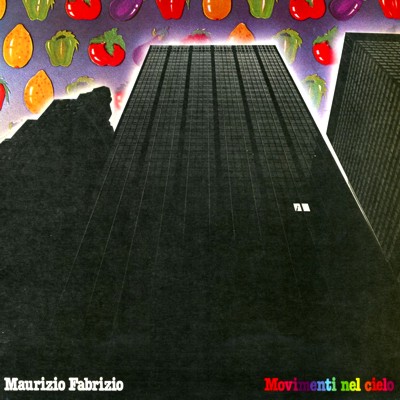 Discography:
LP - Azzurri orizzonti (CIV ZSCVE 55743 - 1975)
LP - Movimenti nel cielo (Polydor 2448 075 - 1978)
LP - Primo (Polydor 2448 091 - 1979)
LP - Personaggi (Come il vento CDE 20221 - 1980)
LP - BTF/Vinyl Magic (VMLP 172 - 2015 - reissue of 1978 LP on silver vinyl)
Well-known composer and later producer (for Angelo Branduardi and many pop artists), Maurizio Fabrizio, from Milan, started his musical career around 1970 with his brother Salvatore ("Popi") in the group Le Particelle and the duo Maurizio & Fabrizio.
After a solo debut in the singer-songwriter style, he made an ambitious album in 1978, Movimenti nel cielo, that is a very good classical-inspired instrumental album, that deserved more success than it had. The album was also issued in Germany with the title Movements in the sky (Musiza 200248-320) and a different cover.
It's been reissued on CD in 2010 by Universal as part of the Progressive Italia - Gli anni '70 vol.6 box set. The same series includes his first solo album, Azzurri orizzonti, and the third one, Primo, in vol. 7 and 8 respectively, but both the albums are song-oriented and not interesting for progressive fans.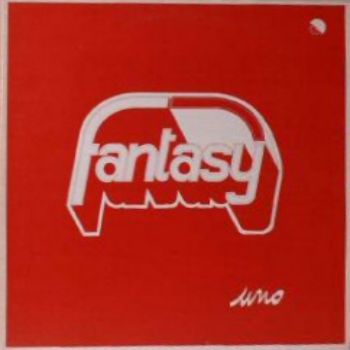 Discography:
LP - Uno (EMI 3C064 18306 - 1978)
45 - Cantando/Mama don't cry (EMI 3C006-18305 - 1977)
A pop group including Tony Cicco after the end of Formula Tre and his solo career as Cico.
FEDRIGOTTI E LORENZINI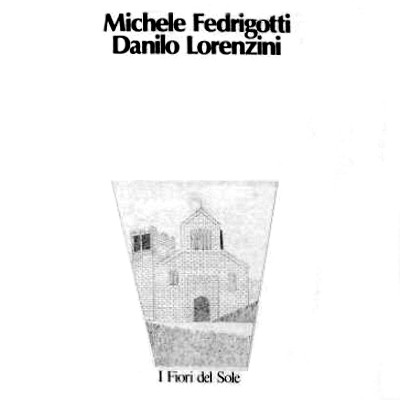 Line up:
Michele Fedrigotti (keyboards)
Danilo Lorenzini (keyboards)
Discography:
LP - I fiori del sole (Cramps 5207 302 - 1979)
One of the latest album on the legendary Cramps label, I fiori del sole was produced by Franco Battiato and brings to memory some of his most difficult mid-period works in the avantgarde field, being totally based on keyboards.
PAOLO FERRARA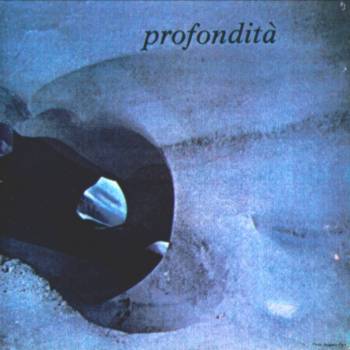 Discography:
2 LP - Profonditą (Horse Shoe HSIR 3217/8 - 1977)
2 LP - Profondità (Cinedelic CNPL803/2- 2015 - reissue of the above - 300 numbered copies, first 70 on blue/black vinyl)
A double LP by keyboardist/composer Paolo Ferrara, issued by an unknown small label, Profonditą is almost totally instrumental and contains original library music, with clear similarities with Pink Floyd.
The 19 tracks on the LP, actually written by Paolo Casa and Stefano Marcucci, are mostly based on keyboards, with the use of other instruments here and there, and choral wordless parts. The LP doesn't carry a release year, but was issued in 1977-78 and had its first reissue in 2015, by Cinedelic in a limited vinyl pressing.
The name of Paolo Ferrara also appears as composer and player on many other records; he passed away in 1988.
NINO FERRER
This Italian-born artist (from Genova) had a great success in France in the 60's with a soul-tinged pop that even gave him international hits in Spain and Italy.
After a short retirement from the scenes he returned in the 70's with a prog-influenced sound and backed by an English group called Leggs (featuring Micky Finn on guitar). In this vein he released quite a few good albums (only released in France) until the end of the decade, the best ones being Metronomie from 1971 and Nino Ferrer and Leggs, issued in 1973.
His career followed until his suicide in 1998.
ROBERTO FERRI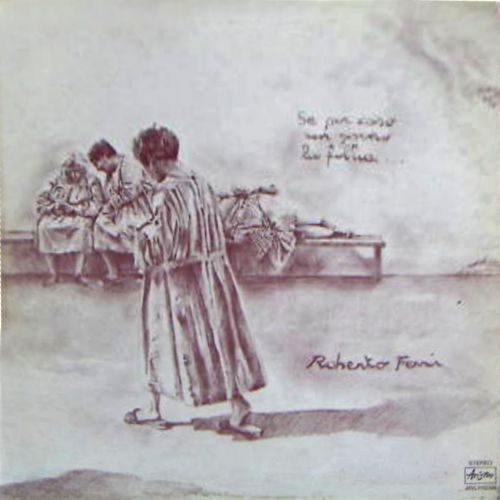 Discography:
LP - Se per caso un giorno la follia (Ariston AR/LP 12324 - 1977)
+ others
A singer-songwriter from Bologna, starting his career with a single in 1967, Roberto Ferri released his first interesting LP in 1977, with lyrics on social outcasts, madness, vivisection, and rock arrangements. Among the session musicians played on the record were Jimmy Villotti and Fio Zanotti.
Ferri is still active and releasing records. A live version of Se per caso un giorno la follia, recorded in 2007, has been released on CD in the same year (Centosuoni 6 96620 6).
Websites:
Roberto Ferri - www.robertoferri.it
FABIO FERRIANI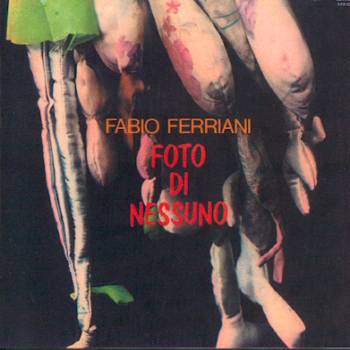 Discography:
LP - Foto di nessuno (Fonit LPX 55 - 1977)
Based in Bologna, Fabio Ferriani only released this LP in 1977, but despite the arrangements of Roberto Picchi the 9-track album is in typical song style with little left to musical parts.
Ferriani continued his musical career under the nickname Paco d'Alcatraz, collaborating with the satirical group Skiantos.
LA FINE DEL VIAGGIO
Line up:
Daniele Burattini (vocals)
Marco Rossetti (guitar)
Maurizio Lucantoni (keyboards)
Enrico Micantonio (bass)
Maurizio Varano (drums)
A group from Ancona which recorded around 1973 some demos for Fonit, among them a rock version of Mussorgskj's A night on bare mountain before the reworking of New Trolls, but without releasing any records.
Among the group members, keyboardist Lucantoni continued the musical career playing with artists like Adriano Pappalardo, Fausto Leali, Luca Barbarossa, Scialpi, Riccardo Cocciante.
Bassist Enrico Micantonio also played with Adriano Pappalardo, Fausto Leali and others, he currently plays in the soul/R&B band The Devils.
Guitarist Rossetti works as film soundtracks producer, drummer Varano moved to Norway where he still plays.
Line up:
Gianpiero Capodieci (vocals)
Marcello Todaro (guitar)
Toni Magni (organ)
Remo Bartolomei (bass)
Claudio Lupetti (drums)
Discography:
45 - Fuori cittą/Due bambini nel cortile (Apollo ZA 50014 - 1970)
Among the first Italian progressive groups, I Fiori di Campo from Rome released their only single in 1970 with an Italian translation of The Nice's The thoughts of Emerlist Davjack, and had a good live activity in the same year, also playing at Caracalla Pop Festival in Rome. They split in 1971 and their guitarist Marcello Todaro joined Banco del Mutuo Soccorso.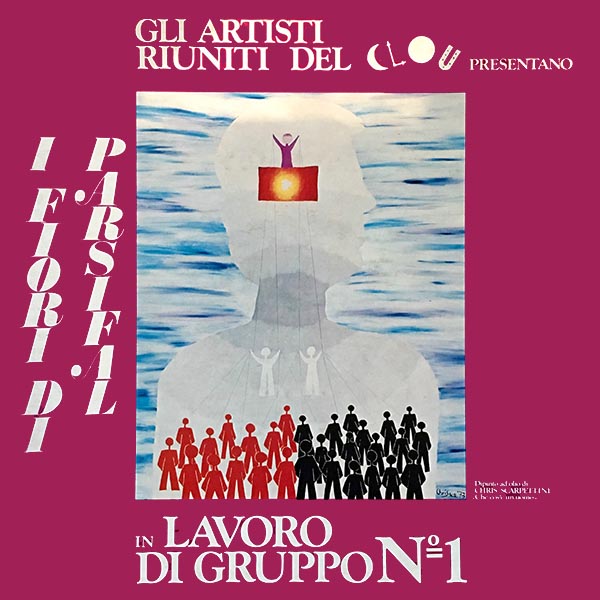 Discography:
LP - Lavoro di gruppo n.1 (Clou 5300 014A - 1975)
45 - Little baby/Smoke gets in your eyes (Clou 5000 021 - 1975)
Pino Scarpettini had been one of the founder members of I Trolls, a group based in Genova which included Vittorio De Scalzi, later with New Trolls.
Scarpettini then played with New Impression, and later founded a management agency called Clou. With his group I Fiori di Parsifal released just an LP, mainly distributed in promo form, containing a mix of pop and rock tracks with help from many musicians working with the agency.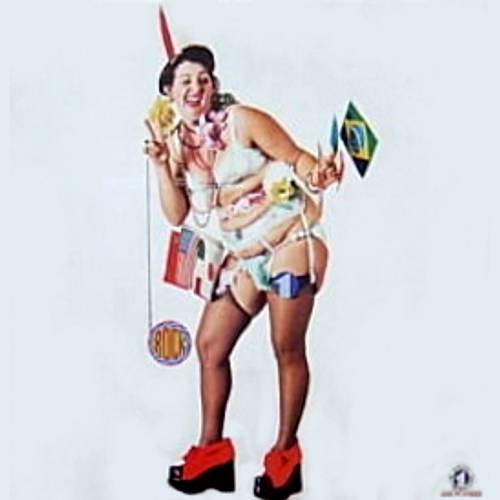 Line up:
Mara Cubeddu (vocals)
Barbara Michelin (vocals)
Mario Lavezzi (guitar, vocals)
Bruno Longhi (bass)
Ciro Dammicco (drums)
Discography:
LP - Rock (Numero Uno ZSLN 55653 - 1973)
LP - Disamore (CBS 69114 - 1975)
+ many singles
A popular group that released many singles on Numero Uno, and a debut album in 1973. Containing very little rock, as the title might have suggested, their music is mostly commercial, though classy, pop. Guitarist Mario Lavezzi came from I Camaleonti, while the original bass player Damiano Dattoli, replaced by Longhi, later played with Data.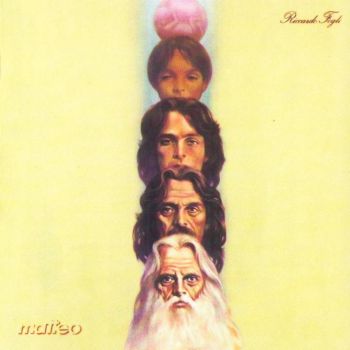 Discography:
CD - Matteo (Raro RR5 - 1999)
+ many other LP's and singles
The former bass player with Pooh, who left the band at the end of 1972 to enter a solo career, recorded in 1978 this "progressive opera" based on an idea by his producer Giancarlo Lucariello, but his record company judged it to be too uncommercial, and the record has only been released in 1999 in a limited CD issue of 1000 copies, now hard to find.
The concept album is based on the life of a man, starting from his old age and going back to his childhood through his recollections, musically the progressive influences are mixed with commercial arrangements and orchestrations that sometimes can be too strong, but this can be considered an interesting work.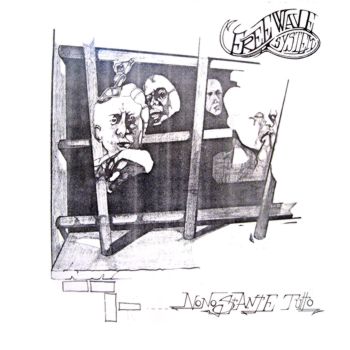 Line up:
Luca Morandi (keyboards)
Mauro Ravizza (sax)
Luciano Devietti (bass)
Enrico Morandi (drums)
Discography:
LP - Nonostante tutto (Drums EDL 2094A - 1981)
CD - Nonostante tutto (Mellow MMP 410 - 2004)
A quartet from Turin that was formed in the second half of the seventies, playing their instrumental jazz-rock all over northern Italy. The brothers Luca and Enrico Morandi had previously played in Assoluto Naturale, a band closer to progressive rock.
Mostly influenced by Perigeo, Free Wave System only released an album in 1981, on the small local label Drums, including 10 tracks, but it went unnoticed and is now rare. It features a blend, interesting though not always convincing, of jazz and progressive rock sounds, with sax and keyboard soloing over a solid and powerful rhythm section.
Only in 2004 the album has been discovered for a CD issue by Mellow.
Of the four band members only Luciano Devietti still plays in a bluesy jazz band.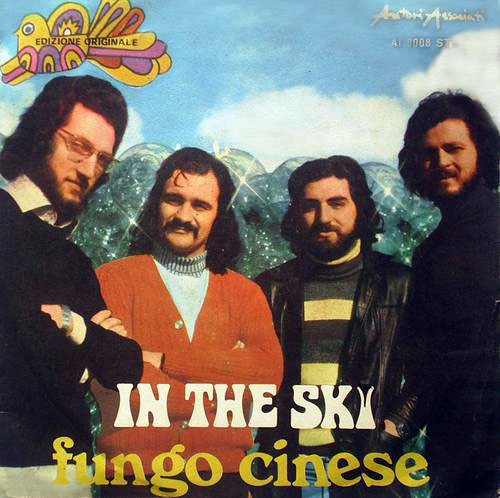 Discography:
45 - In the sky/Perché l'uomo (Autori Associati AI 8008 - 1972)
A group from Gioia Del Colle (Apulia), formed in 1965 as Gli Scacchi, changed to Fungo Cinese in 1967, whose activity lasted until 1976.
Guitarist Valerio Tango, one of the group founders, died in 1971 in a car accident, the others went on and recorded their only single in Rome. The new line-up included singer/guitarist Sandro Corsi, drummer Peppe Procino and newcomers Vanni Procino and Antonio Da Costa (Antonio Pellicoro).
The single is on a good level, influenced by Osanna and other contemporary groups, and contains and English-sung track on the A-side, backed with an Italian-sung one.
In the sky, on the A side, is a hard-rocking song, while Perché l'uomo is on a quieter mood with some flute parts. Both have good guitar solos.

Thanks to Giuliano Semprucci, Maurizio Lucantoni, Marco Ricci, Gustavo Castagna Machado, Aldo Pancotti and Marcello Todaro for pictures and information
Other alphabetical index pages
A B C D E F G HIJK L M N O P QR S T UV WXYZ