Artist

I NUMI

1969-70
Giuseppe Barbieri (guitar, vocals)
Aldo Tagliaferri (guitar, vocals)
Tony Galante (keyboards)
Paolo Buccelli (bass, guitar)
Furio Sollazzi (drums)
1971
Roberto Tava (guitar, vocals)
Mario Rognoni (guitar, vocals)
Beppe Tiranzoni (keyboards, vocals)
Paolo Buccelli (bass, guitar, vocals)
Furio Sollazzi (drums)
1972
Tava quits, replaced by
Paolo Fabbri (sax, flute)
1975
Marco Pazzi (guitar, vocals)
Mario Rognoni (guitar, vocals)
Beppe Tiranzoni (keyboards, vocals)
Carlo Gatti (keyboards, vocals)
Paolo Buccelli (bass, guitar)
Furio Sollazzi (drums)

A band from Pavia formed around 1967 from the ashes of local beat groups Gli Spettri, I Solitari, Gli Imprevisti, they only released an album in 1971 for the small Polaris label (the same as I Teoremi). The band included lots of covers by the likes of Free, Deep Purple, Grand Funk Railroad in their live act.
The album, housed in a very nice cover, is song-based, with soft and dreamy atmospheres and good lyrics by composer Guido Bolzoni. He had worked with some important names of the Italian pop music (like Mina) and also had released a solo album, Happening, in 1969 under the name of Guido.
Some foreign influences are evident in the guitar playing of Mario Rognoni (nicknamed Carlos for his ability in playing in Santana style), but the band's sound is very far from King Crimson or other English groups and more in a melodic vein, the only different track is the opening Alpha ralpha boulevard (sung by Bolzoni though he was not a member of the group).
A new member, sax/flute player Paolo Fabbri, joined the band right after the album came out (he had already taken part in the recording sessions), to replace one of the guitarists, and this line-up had a good concert activity and even played at the Festival di Re Nudo in Zerbo in 1972, one of that year's main musical events.
The group split later the same year, when drummer Sollazzi left to join Lucio Dalla's band. He formed a short-lived group called Corte dei Miracoli (not to be confused with the more famous group from Savona with the same name) that also included former Numi members Buccelli and Tiranzoni.
Around the same nucleus a new Numi incarnation was reformed in 1975, this time with two keyboardists and a more symphonic and ambitious sound. This line-up composed a concept work entitled Storia di Zero that was played at Pavia's Teatro Fraschini and released in a limited CD issue in 1993.
A long suite, this included good symphonic prog-inspired parts along with covers of famous tracks by Beatles, Moody Blues and others, this can be interesting to hear, though a bit fragmented. The CD also includes a good live jam by the 1972 line-up.
Other reunions came in 1979, with the follow-up to Storia di Zeno, another suite called 2079, but even this group (including a horn section with ex-Maxophone Maurizio Bianchini) had a short life, and again in 1990 when a book on rock bands in Pavia was released.
Drummer Sollazzi, whose surname was misspelled as Solazzi on the LP cover, has played for years in a Beatles-cover band called Back To The Beatles (with two CD's, Rubber songs in 1995 and Beatle-Sconcerto in 1998) aalso featuring former Numi bass player Paolo Buccelli and guitarist Aldo Tagliaferri that was in the band's first line-up, and is still active in the musical field with books, reviews on newspapers and concert organization. Sollazzi produced in 2016 a retrospective entitled I Numi, mostly containing unreleased material from the 70's and some tracks from the later reunions.
Keyboardist Beppe Tiranzoni joined I Profeti around 1974 and later played in various melodic pop bands.

LP
Alpha ralpha boulevard
Polaris (POL BP 708)
1971
laminated gatefold cover
AMS/BTF (AMS LP 142)
2018
reissue of 1971 album with gatefold cover


CD
Alpha ralpha boulevard
Vinyl Magic (VM 033)
1993
reissue of 1971 album
Akarma (AK 1032)
2002
as above with mini gatefold cover
AMS/BTF (AMS 117)
2007
new reissue of 1971 album with mini-LP gatefold cover
Storia di zero
Minotauro (NU 1)
1993
mini-gatefold cover with metal base - ltd.500 copies
1972 and 1975 live recordings with all unreleased tracks
I Numi
Paviaphone (1)
2016
only issued in 50 copies, contains various live and studio recordings from 1971 to 2008


VARIOUS ARTISTS COMPILATION ALBUMS
Italian Prog bonus CD (with Intro and Infiniti mondi nel fuoco della vita)
AMS/BTF (AMS CD 100)
2008
two unreleased tracks - bonus CD sold with the ItalianProg book


PROMOTIONAL AND JUKEBOX SINGLES (with blank cover)
325
Polaris (JP-2 - JB 708)
1972
juke-box single taken from Alpha ralpha boulevard
backed with Diana Lety/Solo noi (Holy man)
GUIDO (BOLZONI)

LP
Happening
Luv (8800)
1969
distributed by Ariston

Alpha ralpha boulevard is a terribly rare album. Only 1000 copies of it were released.
It came with a laminated gatefold cover and was released on Polaris, a small independent label from Milan, owned by the 50's singer Bruno Pallesi, that also released single and LP by I Teoremi.
As it was common at the time, the album was also released on tape, no.POL 708A.
The album was first reissued on vinyl in 2018, no counterfeits exist.
Two different CD reissues are currently available, the first one from 1993 by Vinyl Magic and a more recent one, with a mini-gatefold cover released by Akarma in 2002.
The Storia di zero CD came out in 1993 in a limited issue of 500 copies on the Minotauro label, housed in a nice oversized mini-gatefold cover with a metal tray. It's now very difficult to find.
The 2016 CD, I Numi, first volume of the Paviaphone series only issued in 50 copies, contains excerpts from Storia di zero and unreleased live tracks recorded in 1972 and in the 1990 and 2008 reunions, a new studio recording from 1971 and a 22-minute suite from 1976.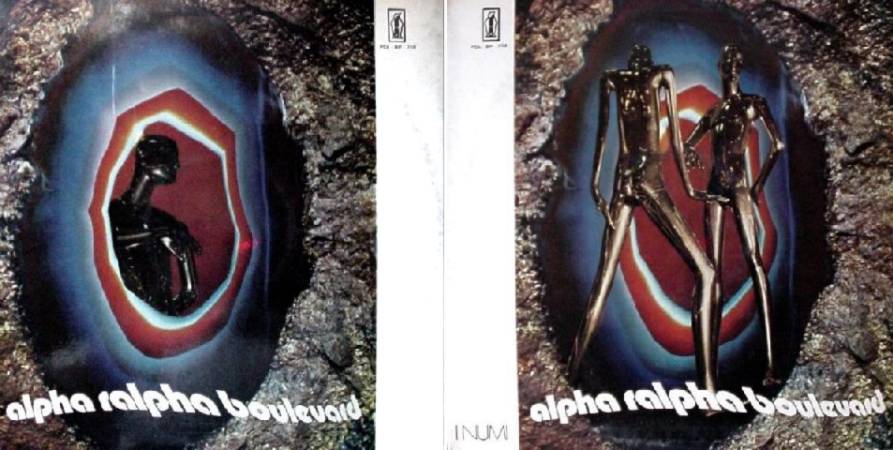 Alpha ralpha boulevard - LP gatefold cover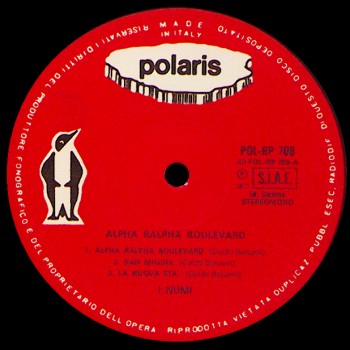 LP label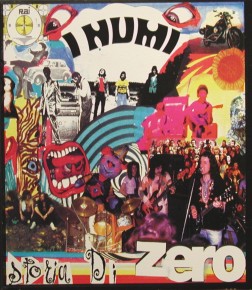 Storia di Zero - CD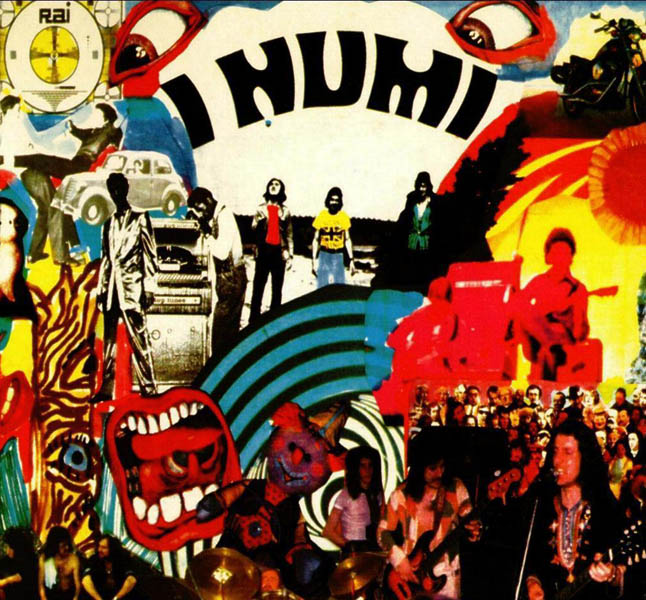 I Numi - CD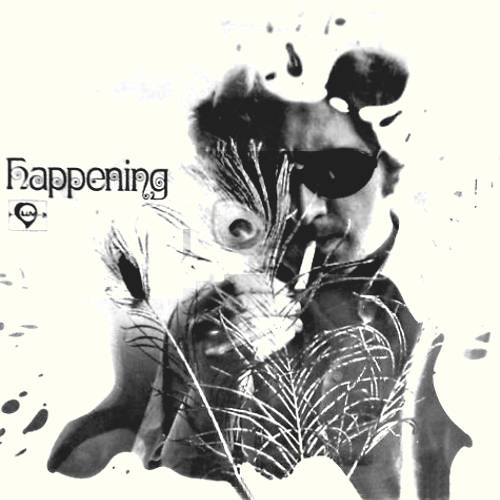 Guido - Happening LP



Click on pictures to enlarge

An interview with Furio Sollazzi, by Augusto Croce, May 2003
1-How did you get in touch with the Polaris record company?
Through the father of our keyboardist Beppe Tiranzoni, we met Mario Battaini. He was a professional accordion and keyboard player, he had just played with Adriano Celentano, and under the name of The Duke of Burlington he had just had an international hit with Flash. The Duke of Burlington was a one-man band, he played everything including the famous "piano preparato" [translated in English as "pressed piano"], but the record company assembled a group with miming musicians for the TV clips.
Battaini came to see us playing in Lodi, at Napoleon Club, and found we had something special, so he introduced us to Bruno Pallesi. Bruno had been a popular singer in the 50's, he also participated in some Sanremo festivals, but despite being an old-style artist, he had clear ideas of what a 70's group should sound like, so he signed us to his Polaris label.
2-And how was the collaboration with Guido Bolzoni born?
Guido, besides being one of the most interesting singer-songwriters of the late 60's, was a friend and a master of life to me. An intellectual from the South (he came from Termoli, though he used to live in Lecco), he was a student at the University of Pavia, for a medical degree that he was delaying as much as he could, being not interested in working as a doctor (a thing he later did to be closer to his wife and son in Lecco, where he died of pulmonary oedema on his house floor in 1995).
He was an eclectic and histrionic character, he used to gather all his friends together on the carpet of his home to drink, listen to the music, talk about cinema and books (it was him who introduced me to Tolkien, Potocki, Cordwainer Smith, Dick, Borges and many more).
He owned a nice acoustic Gibson Dove, that he had brought home from his tour with Dario Fo in Sweden, his genius was externally marked from his having a brown eye and a blue one, like David Bowie.
Happening, his LP released on Bruno Lauzi's Luv label, was badly produced but rich of nice ideas.
When they told us that our album had to include all original compositions, less than a month before the recordings, we were seized by panic, and Guido said "Where's the problem? I have lots of songs, take the ones you want". So we had songs and lyrics ready to be arranged.
When Guido heard our version of Alpha ralpha boulevard (it's the name of a street in a novel by Cordwainer Smith), he said he wanted to sing it, and so he did! He also played wah-wah guitar in Furma Materiae Progredientis and a vocal effect at the end of San Miguel.
A whole suite that he had composed, inspired by Lord of the Rings, was never released, and I never managed to find the demo tapes he had recorded.
Among the latest things he did, there were two songs he wrote for Mina; I had the honour of playing with him in the demo tape he recorded at Basilica, Mina's own studio, and it was a pleasure to see and hear Mina that perfectly learned the songs at first listen, incredible! These songs, that Mina later released, were Caravelle and Rudy.
3-Your album was released with no singles, how was it promoted?
This was our record company's decision, they said we were an album group. But along with the LP, they released a jukebox single with an edited version of 325. We had two pages on Ciao Amici, the cover on Musica & Dischi and reviews on other magazines. Some LP tracks were broadcast on RAI radio and for six weeks on Supersonic's playlist, but we never managed to reach Alto Gradimento [these were two of the most popular radio programmes of the time for rock fans].
4-How many copies were pressed and sold of the LP?
1000 copies, sold out by the end of the year. At least 300 copies were given away for promotion, and many of these were sent abroad, but we have never received any money.
5-Who chose the cover, that's usually considered as one of the best of the Italian 70's?
All the group chose it, it was just one of many that our graphic designer [Federico Krafft] had presented us.
6-Were you satisfied with the final album?
A good question! We probably wanted it to sound different, in fact it is different from how it was in the beginning!
We were poor young musicians for the first time in a recording studio, and we found ourselves in Pero, in the big Saar studio, a sort of Abbey Road in a large industrial shed, and they even had the old 4-tracks machine that the Beatles used for Sgt.Pepper's! In that situation we had to fight against Guido Lamorgese [credited on the album as musical consultant] a sort of "nazi-fundamentalist" with which you were wrong if you didn't follow his rules. We began arguing right after 10 minutes!
When I asked to connect the Gibson SG to a Leslie cabinet he looked at me like he had seen an iguana on his bath mat!
Luckily Mario Battaini supported us in all our innovations, distorted guitars, noisy drums, the use of ancient instruments like spinet and celesta or the honky tonk piano, and he even prepared for us the processed piano like he did on his Flash [the Duke of Burlington hit] and played some keyboard parts for us.
We had a four-day recording session already booked, and we had to make everything in such a short time.
The problem was when we came back home with an acetate of the record: a very loud voice in the foreground, nonexistent bass guitar (they said it caused the stylus to skip!), the other instruments very low in the mix and a lot of oddities that made the record sound terrible.
What I say is totally true, I swear! We soon took a car, and went back to Pero, rushing into the recording studio where we found an astonished Lamorgese and barricaded ourselves behind the closed doors. Paolo Fabbri, the flute player that was the biggest and strongest of us all, stayed out of the door and locked it. We called Pallesi on the telephone and told him the record was not going to be released that way, and that we wanted it to be remixed, otherwise everyone would have stayed with us in the locked studio.
In the end Pallesi (rather amused, he confessed later) convinced Lamorgese to follow our instructions, though still adding his own touch. The result was not yet what we had in our mind, but it was much better than before.
When, some months later, I heard Impressioni di settembre by Premiata Forneria Marconi, this made my heart bleed, that was the sound I was looking for! Guido was as depressed as me, but he tried to comfort me saying we hadn't had the right time and equipment.
I always felt a sort of rancorous envy for PFM, but it's something irrational that doesn't depend on them, I happened to play many times with Mauro Pagani in Pavia and Milan, but I never confessed it.....
7-Were there any influences by Italian or foreign groups in your music?
The Italian prog groups, especially the first ones like I Numi, were all contemporary, so they could not influence each other. This happened with the second wave of the Italian groups. We played sometimes with Battiato and Banco. Later on, I appreciated, along with PFM, Biglietto per l'Inferno, something by Le Orme, Osanna, Il Balletto di Bronzo.
The foreign influences were, on the contrary, strong and various, The Beatles (of course), Grand Funk Railroad, Free, Deep Purple, Three Dog Night, Santana, Cream, Hendrix, Chicago and (again obviously) King Crimson (Giles deeply influenced my drumming style, like in the intro to Alpha Ralpha). Genesis, Gentle Giant and Yes were yet to arrive.
8-Did you play in any of the festivals of the time or with any other major groups?
Just at the Re Nudo Festival in Zerbo, in 1972. As I said we played with Franco Battiato and Banco and with many foreign groups like Curved Air, The Renegades, Patrick Samson. We even had to play with Atomic Rooster, but Vincent Crane disappeared with the van and the money leaving Palmer and the other one in Villanterio!
9-Was there a lead singer in Numi?
There had never been a lead singer in the groups I played in. Roberto Tava represented the most melodic side of our music (and the least interesting one in our taste, he left the band after the album release and was replaced by Paolo Fabbri), Mario Rognoni had the most particular voice, it was him who sang 325, and Buccelli the most versatile.
10-Later Numi reincarnations were all shortlived, what was the reason?
These were not properly new line-ups of I Numi, rather some friends from other groups that we took in for our projects. When the projects were over, so was the group!
11-Have you ever considered reforming the group now, following the interest in the old Italian progressive rock?
Yes, back in 1990 we tried it, when my book was issued, but it wasn't the same again....
Anyway no less than three ex-Numi are now in Back To The Beatles, with me there are Paolo Buccelli and Aldo Tagliaferri, who was in our first line-up and left his place to Mario Rognoni right before our album was recorded, a sort of Pete Best for us....
12-Your album is rare and expensive, how do you consider the record collecting market and the interest from abroad for the Italian music of the 70's?
I'm fascinated and intrigued by the interest that many people show for that musical style, especially the foreigners. Just think, around ten years ago I was contacted by a French guy who was presenting his degree thesis on the Italian progressive music, and I gave him information and a tape of our album.
I've always thought that magic moment has been wasted too soon, it could last longer and give better results.
The record collecting market is an ugly thing, and I'm somehow annoyed with the people taking advantage on our musicians' work. On the other side it's exciting to know that there are people in the world that are striving hard to find a copy of my LP!!

Thanks to Furio Sollazzi for friendly collaboration, useful information, pictures and an exhaustive interview