Artist

ARTI & MESTIERI

1974:
Gigi Venegoni (guitar, synth)
Beppe Crovella (keyboards)
Giovanni Vigliar (violin, vocals, percussion)
Arturo Vitale (sax, clarinet, vibes)
Marco Gallesi (bass)
Furio Chirico (drums, percussion)
1975:
Gianfranco Gaza (vocals) added

One of the bands from the Cramps label, Arti & Mestieri from Turin were formed around 1974 by ex-Trip drummer Furio Chirico (he had previously played with I Ragazzi del Sole and Martò e i Judas) with other musicians from various musical experiences. Venegoni, Vigliar and Vitale had previously played with Il Sogno di Archimede, a jazzy-prog group.
Often playing with Area, they shared with them the same interest in fusing jazz-rock with prog elements, and their first album, Tilt, is a very good result, even if the limited vocal parts were their weakest point. The album includes only two vocal tracks, and the rest is mainly instrumental.
The group had a good live activity, supporting the likes of PFM and even Gentle Giant, as demonstrated by the good and now deleted Live CD released in 1990 (another live CD with a different 1974 recording has been released in 2002, see below for details).
On the second album, 1975's Giro di valzer per domani, a singer was added, Gianfranco Gaza from Procession, and the album has a much better sound and production than the previous one, in a similar style as the previous one but with stronger jazz rock influences. Two of the album's best cuts, the instrumental Valzer per domani and the vocal Saper sentire were also released as a single.
In 1979 another Arti & Mestieri album was released, Quinto stato, with an open line-up featuring only Chirico and Gallesi from the original group, with Marco Cimino (keyboards - from Errata Corrige and Esagono), Claudio Montafia (guitar and flute) and other collaborators, more in a mainstream jazz-rock vein, while subsequent releases strongly veered towards fusion.
Fourth album, Acquario, is not a live album as declared on the front cover, just a live-in-studio recording. Like its follower, Children's blues, it was released on a small label with local distribution only.
Guitarist Venegoni also released two solo albums on Cramps as Venegoni & Co., always in the same jazz-rock style as later Arti & Mestieri.
Drummer Furio Chirico has continued playing and teaching his instrument, also releasing solo albums and some drum playing tutorials. He's the first Italian drummer ever playing at the Modern Drummer Festival in USA (2002 edition).
Keyboardist Crovella has played and taken production role on new prog bands' albums such as Romantic Warriors, Tower, Mosaic.
In 2001 a revived Arti & Mestieri, led by original members Venegoni, Crovella, Gallesi and Chirico aided by Marco Cimino (from Errata Corrige, he had already joined the band on Quinto Stato and was with Gallesi also in Esagono) and violinist Corrado Trabuio released a new CD Murales on the Electromantic label. Mostly instrumental and somehow influenced by jazz and world music, the CD also included reworkings of a couple of tracks from the early albums, Gravità 9,81 and Nove lune prima.
In the same year another CD release called Articollezione was issued, a compilation of unreleased tracks from their first period, more in a progressive style than later works.
The double Live 1974/2000 CD, released in 2002 included, as suggested by the title, a whole 1974 concert (all the tracks from the previous Vinyl Magic Live CD are included here along with others from a different concert) with a second CD containing 1999 and 2000 live recordings.
In the summer 2003 the group, now stably active, appeared at ProgDay 2003, in North Carolina, at the end of August. Founder members Furio Chirico and Beppe Crovella were now helped by Corrado Trabuio (violin, vocals), Slep (guitar, vocals) and Roberto Cassetta (bass, vocals), with a powerful live show entirely based on their 1974-75 albums. The 2004 album Progday special, with the new line-up, was a 4-track CD collecting old tracks recorded live in studio to promote the band in their new journey abroad. The Electromantic label also released in 2004 the first solo album by the original bass player Marco Gallesi, entitled Riff.
In 2005 another new studio work, called Estrazioni, strongly connected with the earlier productions starting with its cover design. The record included some tracks written for a never released third album in 1977 along with more recent compositions, and is on a varied level. The line-up now included Marco Roagna (guitar) replacing Slep, and Alfredo Ponissi (sax), along with a guest appearance by the original guitarist Gigi Venegoni. The band was augmented in concert by guests Warren Dale on sax and flute and singer Iano Nicolò, frontman of the group Cantina Sociale, from Piedmont.
In the same year the band played in Japan, at Tokyo's Club Città, and a live CD taken from those concerts, entitled First live in Japan, was released at the end of 2006.
A box set meant to celebrate the first album Tilt and the entire group's career, entitled 33 was released in early 2008, a nice package including an LP, a CD, 2 DVD's and various inserts.
In 2009 Arti e Mestieri started working on a concept album entitled Piramidi - Quadri di un'esplorazione, inspired from the life of the explorer Giovanni Belzoni. An EP, Il grande Belzoni, was released, taken from this project, but the album was never issued.
The new studio album by Arti & Mestieri was finally released in 2015, after many international tours, a very nice record entitled Universi paralleli, with a guest appearance on two tracks by Mel Collins but no sign of founder member Beppe Crovella.

LP
Tilt
Cramps (CRSLP 5501)
1974
single cover with lyric inner - distributed by Ricordi - some copies with insert and poster
Cramps (CRSLP 5501)
1975
single cover with lyric inner - distributed by Baby Records - different label layout
Cramps (5205 501)
1978
as above
Akarma (AK 1024)
2001
single cover with lyric inner
Sony Music/BMG (88985 36563 1)
2017
new remastered reissue
Cramps/De Agostini (CRSLP 5501)
2018
single cover with inner and 8-page insert - no.17 in the De Agostini "Prog Rock Italiano" series
Giro di valzer per domani
Cramps (CRSLP 5502)
1975
gatefold cover with lyric inner
Cramps (5205 502)
1978
as above
Akarma (AK 1025)
2001
gatefold cover with lyric inner - reissue contains 2 bonus tracks
Cramps/De Agostini (CRSLP 5502)
2019
gatefold cover with insert and 8-page insert - no.38 in the De Agostini "Prog Rock Italiano" series
Quinto stato
Cramps (5205 505)
1979
gatefold cover with lyric inner
Acquario
Studio (SMS 1002)
1983
single cover
Children's blues
Edizioni Augusta (MS 1009)
1985
single cover
Murales
Electromantic (ARTLP 2001)
2001
single cover - also on CD (ART 401) with 4 extra tracks
33
Electromantic (AEM 33)
2008
limited issue box set including LP, CD, 2 DVD's, booklet and inserts
Universi paralleli
Sony/Cramps (88875 12693 1)
2015
single cover with lyric inner

CD

Tilt
Vinyl Magic (VM 004)
1989
reissue of 1974 album - now deleted
Cramps (CRSCD 016)
1994
as above - now deleted
Edel (CRA 0136542)
2000
as above - digipack cover
Akarma (AK 1024)
2001
as above - mini gatefold cover
Gruppo Ed.L'Espresso (19)
2015
as above with mini-LP gatefold cover – no.19 in the "Progressive Rock Italiano" series
Giro di valzer per domani
Vinyl Magic (VM 005)
1989
reissue of 1975 album - now deleted
Cramps (CRSCD 017)
1994
as above - now deleted
Edel (CRA 0136552)
2000
as above - digipack cover
Akarma (AK 1025)
2001
as above - mini quadruple foldout cover
Cramps/Mondadori (18)
2019
mini-LP gatefold cover with booklet - no.18 in the Mondadori "Prog Italia" series
Live
Vinyl Magic (VM 018)
1990
now deleted
Quinto stato
Cramps (CRSCD 014)
1995
reissue of 1979 album -now deleted
Cramps (300 045-2)
1995
as above - now deleted
EMI (857433-2)
90's
as above -now deleted
Edel (CRA 0138672)
2000
as above - digipack cover
Murales
Electromantic (ART 401)
2001
mini-gatefold cover - 4 bonus tracks
Articollezione
Electromantic (ART 403)
2001
compilation of 1972-75 unreleased recordings - mini-gatefold cover
Live 1974/2000
Electromantic (ART 4078)
2002
2CD - live recordings from 1974 and 1999/2000
Progday special
Electromantic (ART 4101)
2003
4-track mini album recorded live in studio
Acquario
Electromantic (TJRS 1961)
2004
reissue of 1983 album
Children's blues
Electromantic (TJRS 1962)
2004
reissue of 1985 album
Estrazioni
Electromantic (AEM 95251)
2005
new studio album
First live in Japan
Electromantic (AEM 95253)
2006
live album recorded in Tokyo in 2005
The live
Ma.Ra.Cash (MRC 033)
2013
CD recorded in Japan in 2011 + bonus DVD live in Verona - digipack cover
Universi paralleli
Sony/Cramps (88875 12694 2)
2015
contains 5 additional tracks not on the LP version

VARIOUS ARTISTS COMPILATION ALBUMS

La musica dissennata degli anni '70
(with Gravità 9.81, Valzer per domani, Saper sentire)
Cramps (5208 004)
1980
released in the "Successo" series by Polygram - also includes tracks by Bella Band, Canzoniere del Lazio, Venegoni & Co.
Dedicato a Marilyn
(with Marilyn)
Fonit (9031-72346-1-1)
1990
box set - available on LP and CD
LP version includes 2LP's, a picture disc and a 40-page book
also features tracks by Pete Seeger, Marty Balin, Perfume, Jane Birkin, Fred Buscaglione, Riccardo Cocciante, Roberta D'Angelo, Louis Hayes, Ian Campbell Folk Group, Francesco Baccini, Assemblea Musicale Teatrale and others

SINGLES (with picture cover)

Valzer per domani
Saper sentire
Cramps (CRSNP 1901)
1975
two tracks from Giro di valzer per domani
Managua
Lemon vodka
Edizioni Augusta (MS 2011)
1984
both unreleased tracks
Il grande Belzoni
Electromantic (AEM 3391)
2009
CD-EP with four unreleased tracks
Trema
La nuova stella
Electromantic (ECM SNG 962)
2012
CD single with two unreleased tracks

The Arti & Mestieri albums are still easy to find, the first two were also reissued on Akarma.
The first two LP's originally came out with CRSLP catalogue numbers and were later repressed around 1978 with new Cramps numbering. The first issue of Tilt has the "Distribuzione Dischi Ricordi Spa" credit on the back cover, the label credits Chirico/Venegoni/Crovella as composers for all the tracks and has the Tilt logo centered with the song titles. In 1975 the album was reissued with the same catalogue number with Baby Records distribution credit on the back cover; the label has the name of the actual composers under each song title and Tilt is written on the left side.
Like most LP releases on that label, all the Cramps albums contain a black & white inner with typed lyrics and pictures.
The very first issue of Tilt contained a funnel-shaped cardboard insert, and some copies also included a poster with the same design as the cover. Both these inserts are very rare.
On Giro di valzer per domani a track, Rinuncia, is sung by Eugenio Finardi, though his name doesn't appear on the cover. It had been recorded during the Tilt sessions but wasn't included on that LP.
2001's album Murales has been released both on vinyl and CD, the latter including four extra tracks, among which a reworking of Arti's classic Gravità 9.81, originally on Tilt.
New CD reissues include the two jazzy works Acquario and Children's Blues, both never before on CD and now in the TJRS (Turin Jazz Rock School) series on the Electromantic label.
A Japanese vinyl issue exists of Tilt (Warner-Pioneer P-10303C) and Acquario (Nexus/King K22P 412).
Giro di valzer per domani was issued in France with the title Tour de valse pour demain (Cramps 940 518).
Quinto stato was issued in Portugal on Cramps/EMI Valentim De Carvalho label (no.P-5205-505).
The 2015 album Universi paralleli was first released in Japan (on CD, Nexus/King KICP-1733 with mini-LP gatefold cover) and later in Italy on CD and LP on Cramps/Sony Music label. The Japanese issue contains an exclusive final track, La porta nel cielo, that was replaced with Nato on the Italian CD version. The vinyl version issued in Italy omits 5 tracks that are on the CD.
Nexus/King also issued in Japan in 2017 the 2CD+DVD set Live in Japan (KIZC434~6) with the recording of a 2015 concert at the Club Città in Kawasaki. The same concert had already appeared on the double CD The Best of Italian Rock Vol.2 issued on Vivid Sound (VSPR4131/2) in 2016.
No counterfeits exist on vinyl, but there are some CD reissued of the first two albums released in Russia which are probably unofficial.

Tilt - LP

Tilt - two different labels

Tilt - funnel-shaped insert and promotional poster
Giro di valzer per domani - front and back cover

Tour de valse pour demain (Giro di valzer per domani) - LP French issue

Quinto stato - LP

Acquario - LP

Children's blues - LP

Universi paralleli - LP

Valzer per domani - 7" single
Managua - 7" single
Live - CD
Murales - CD
Articollezione - CD
Live 1974/2000 - CD
Progday special - CD
Estrazioni - CD
The live - CD+DVD



Click on pictures to enlarge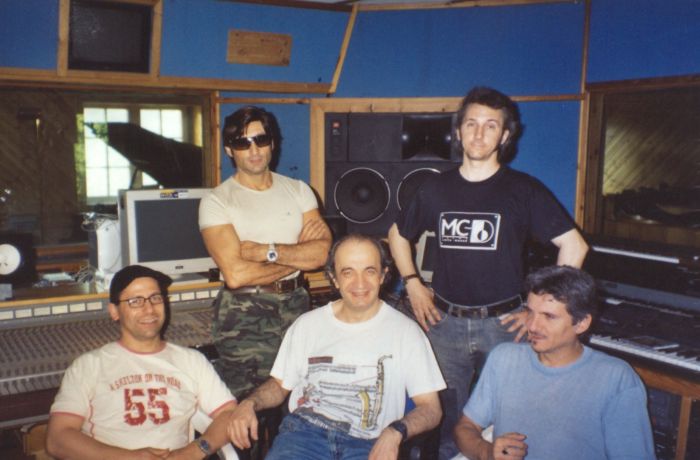 Arti & Mestieri 2003 in the studio
L to R: Chirico - Cassetta
Trabuio - Crovella - Slep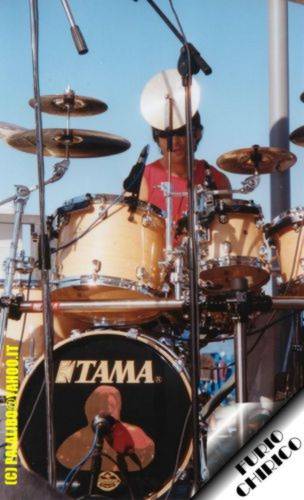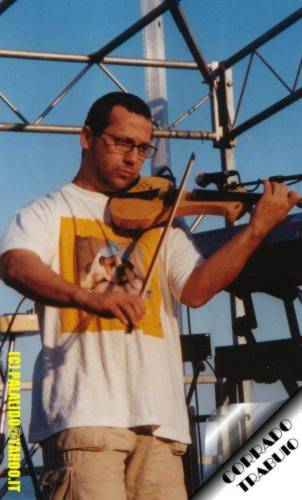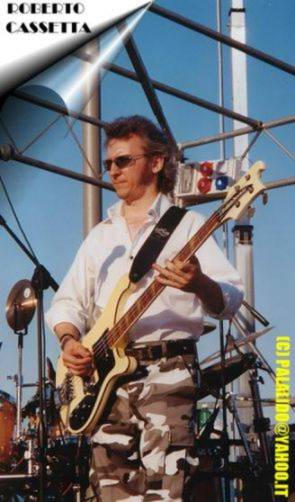 2003 promotional pictures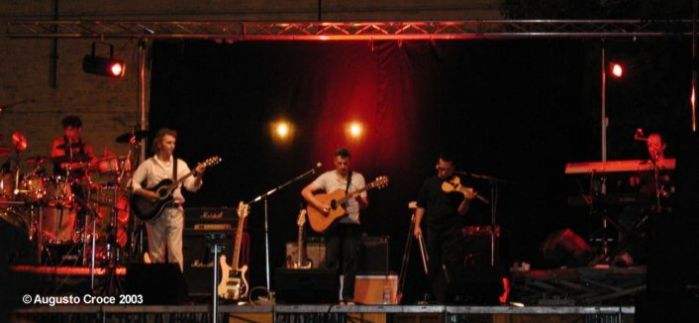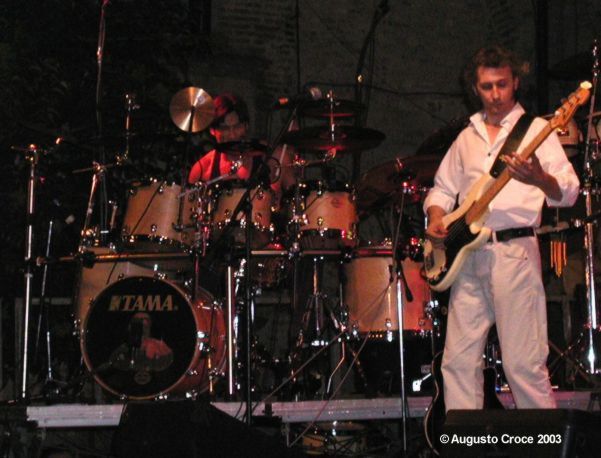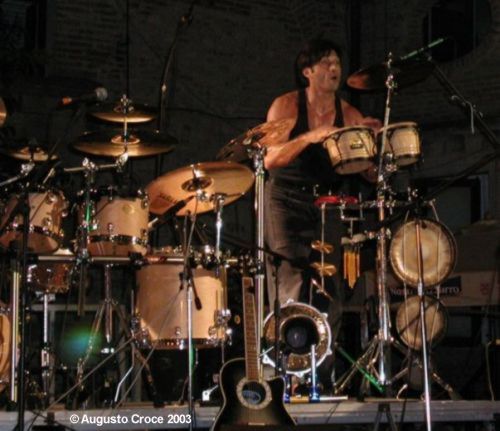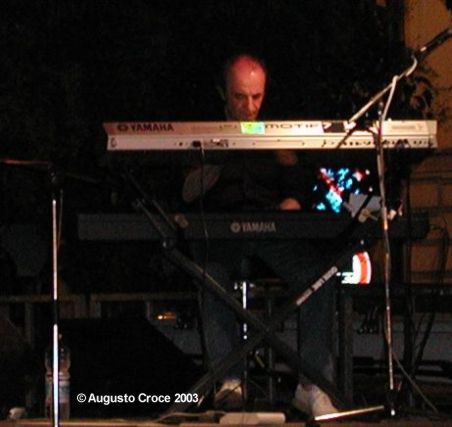 Live 12-Aug-2003 in Atri (TE)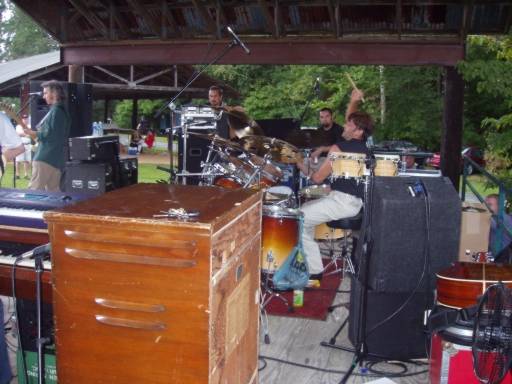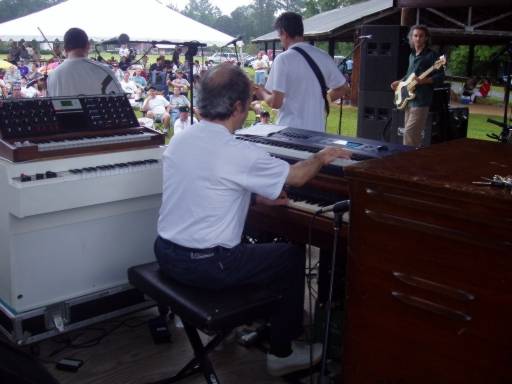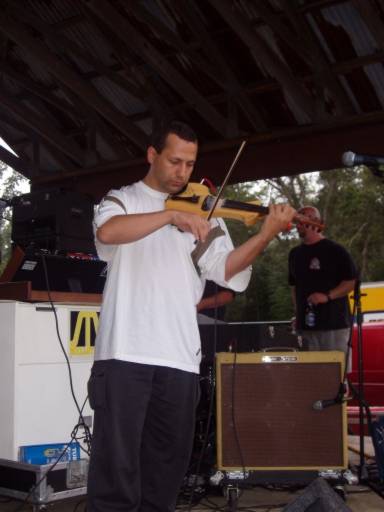 Live 31-Aug-2003 at ProgDay USA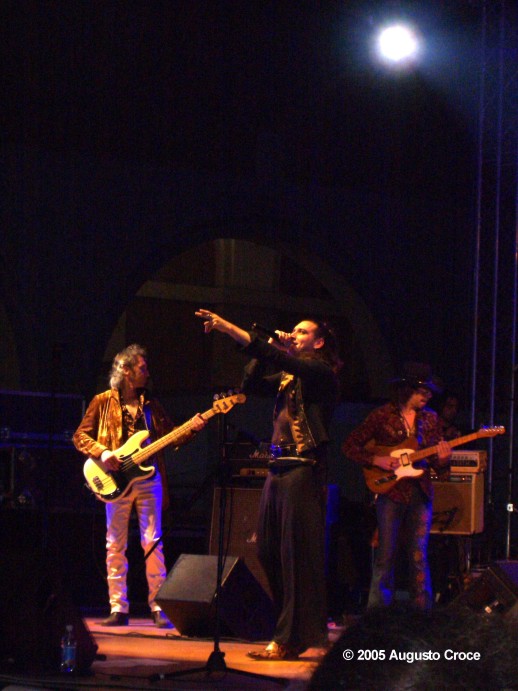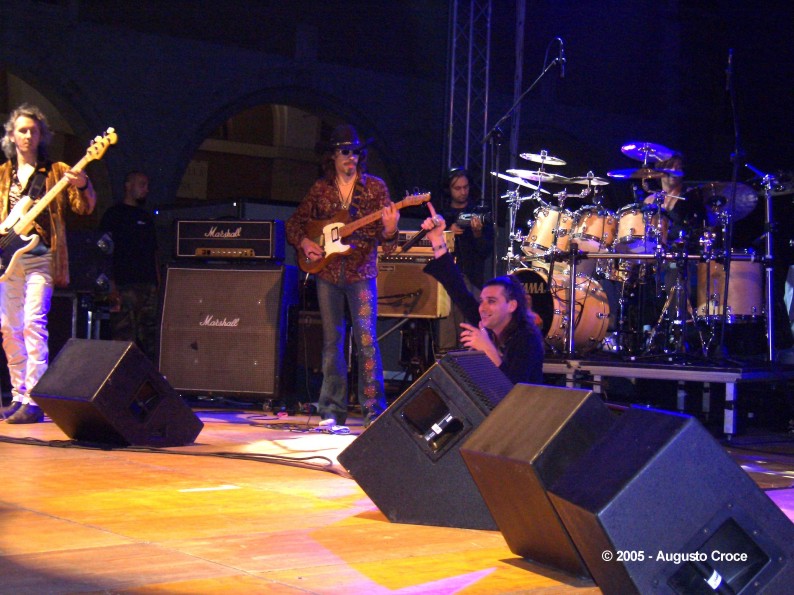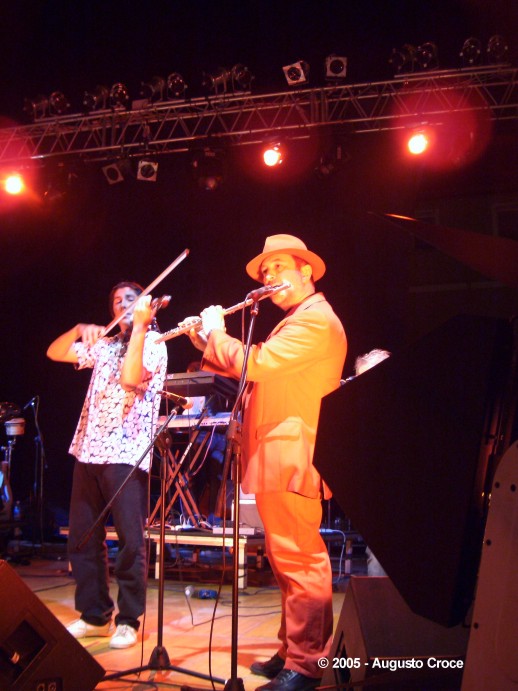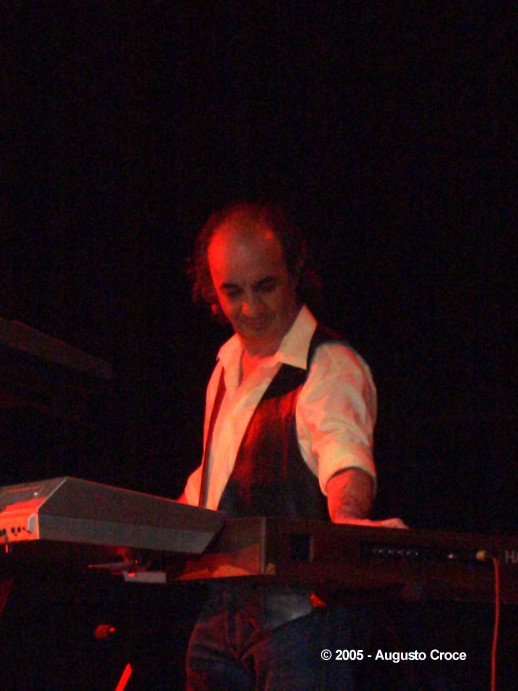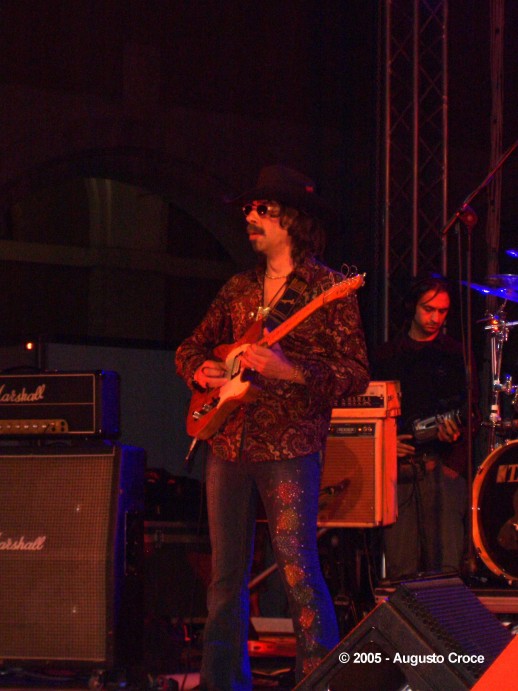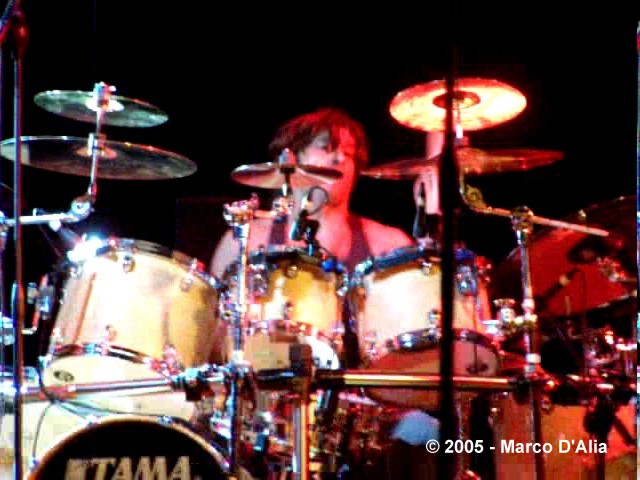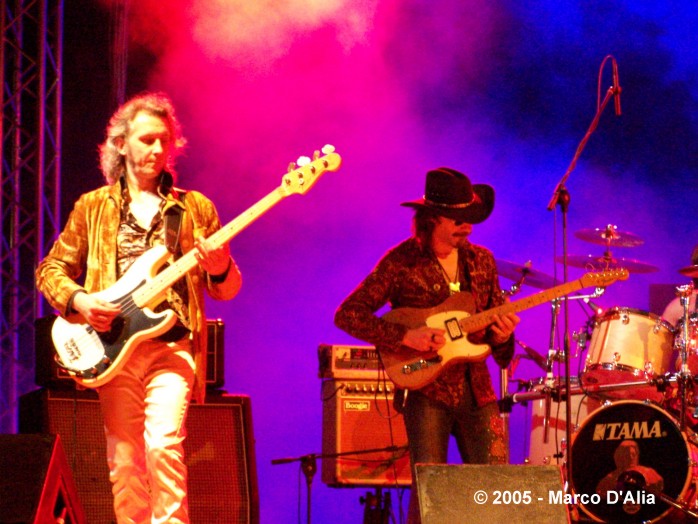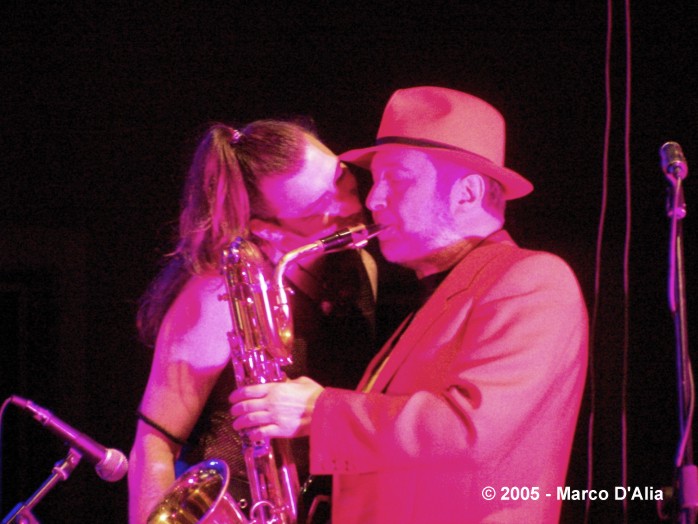 Live 29-Sep-2005 at 70's Flowers Festival, Fano (PU)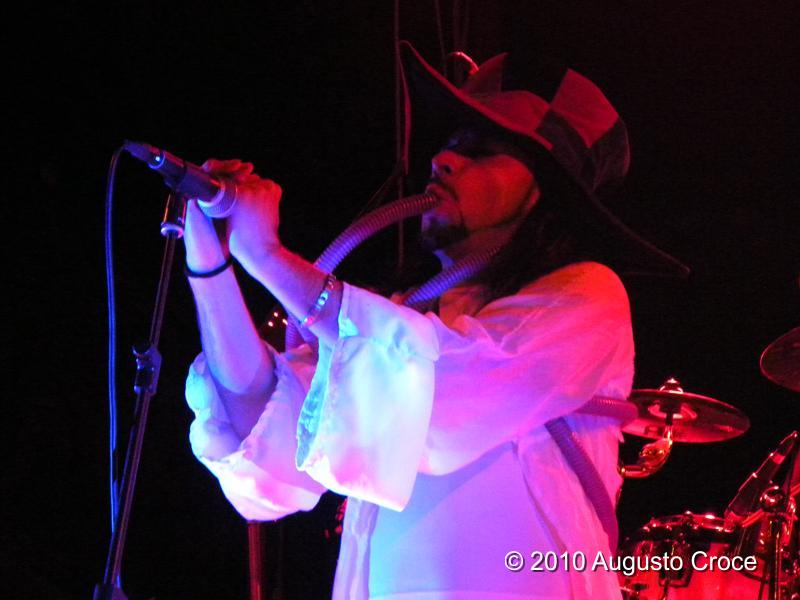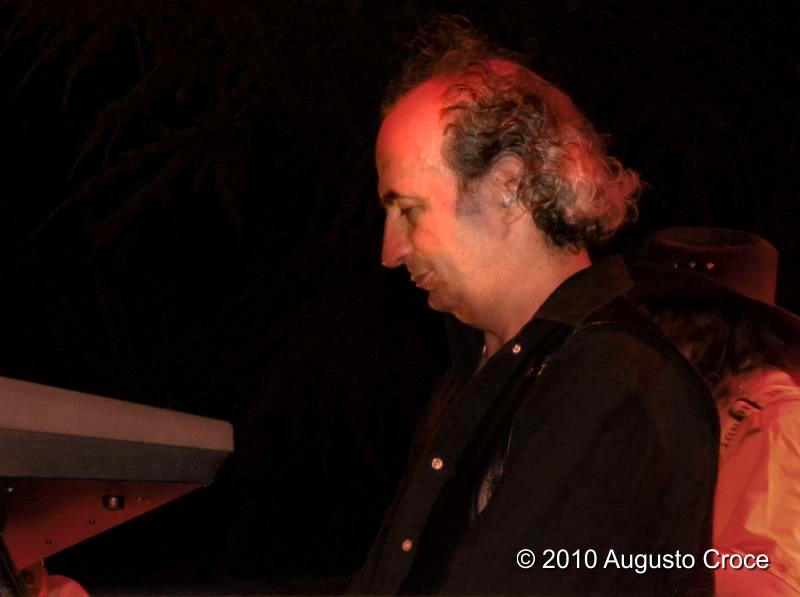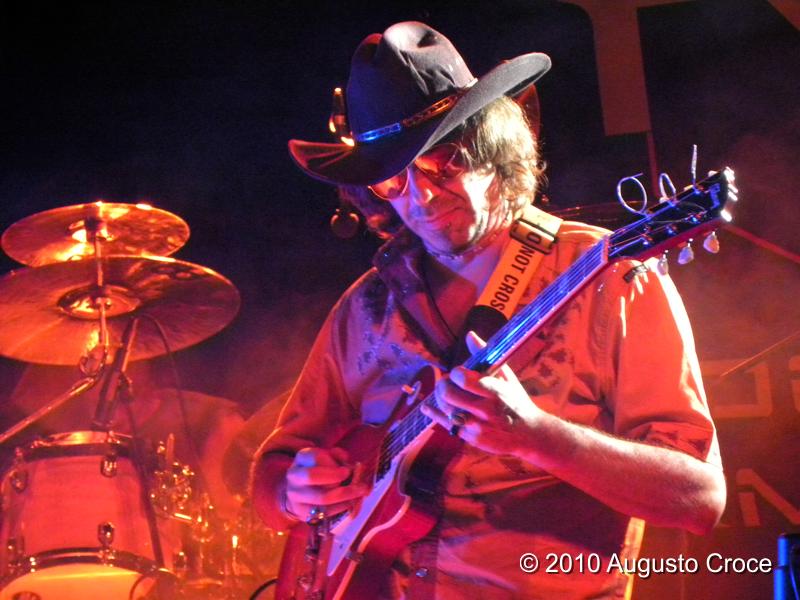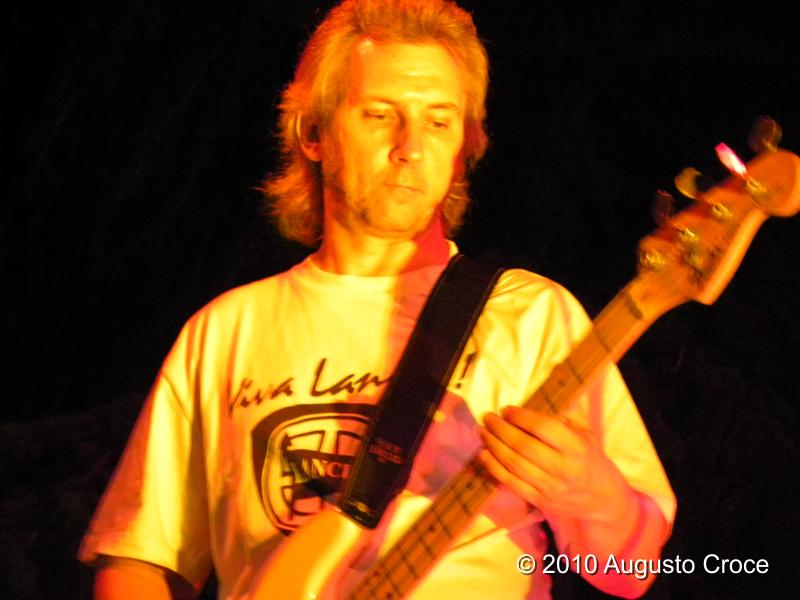 Live 4-Jul-2010 Rockin' Umbria, Mongiovino (PG)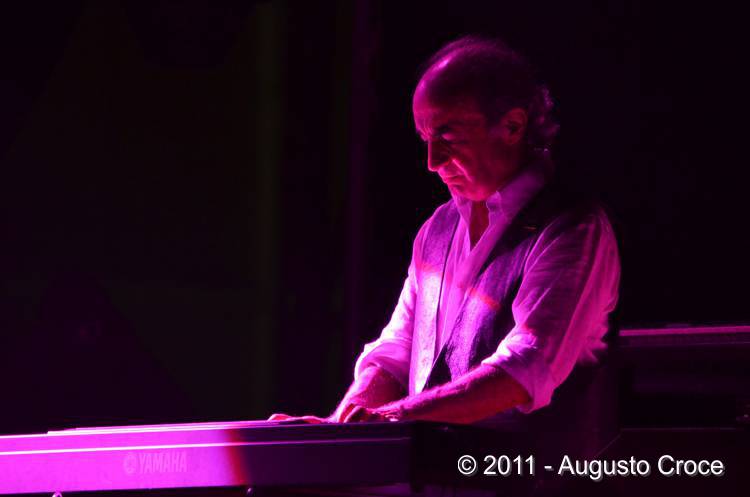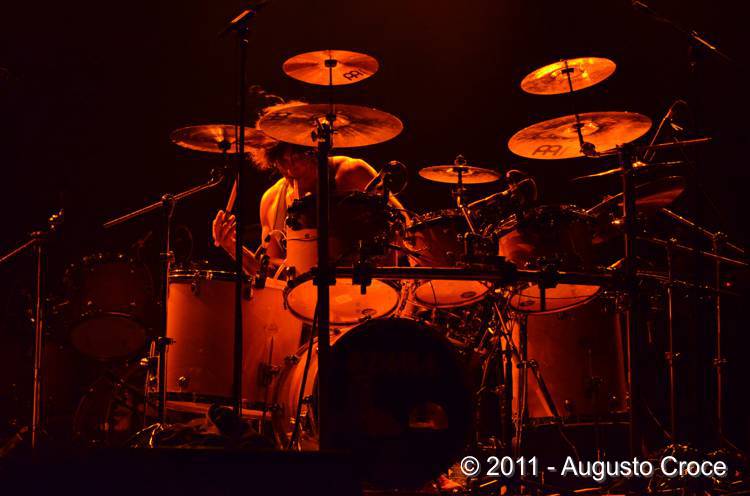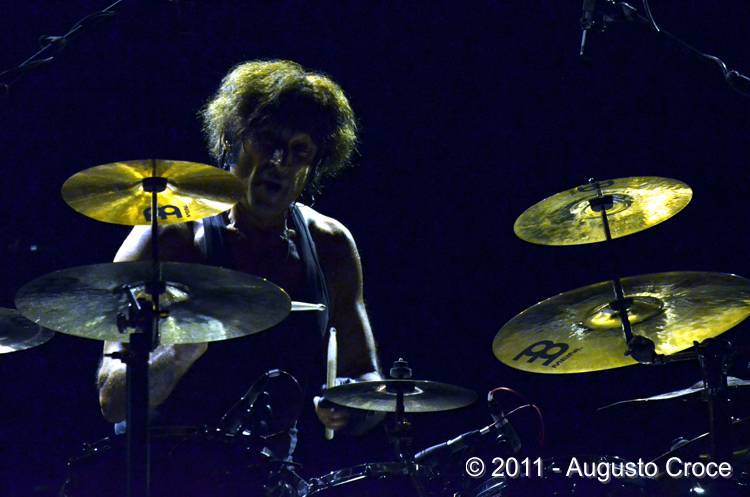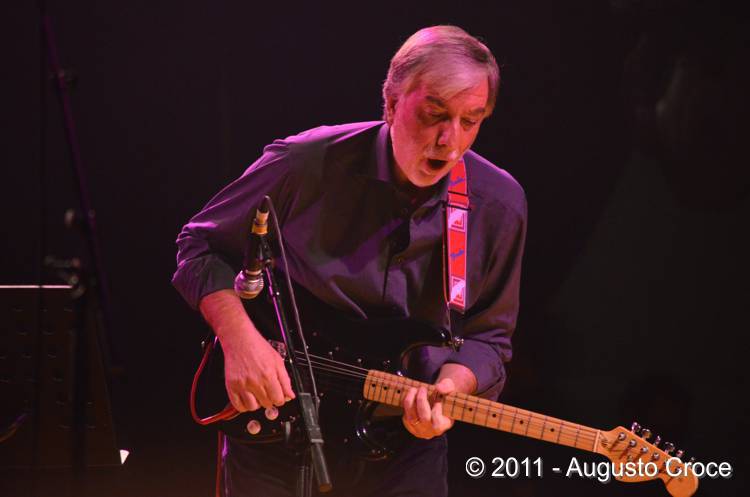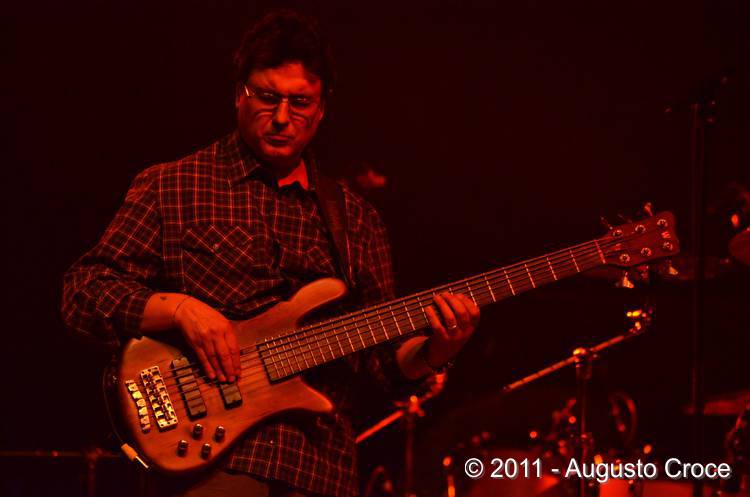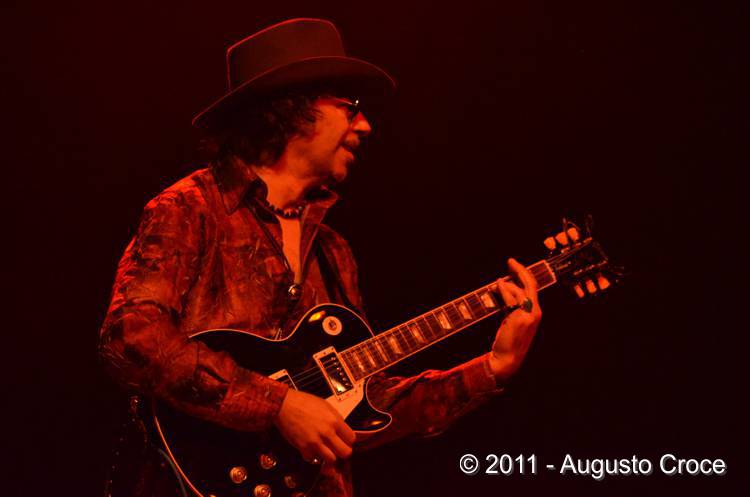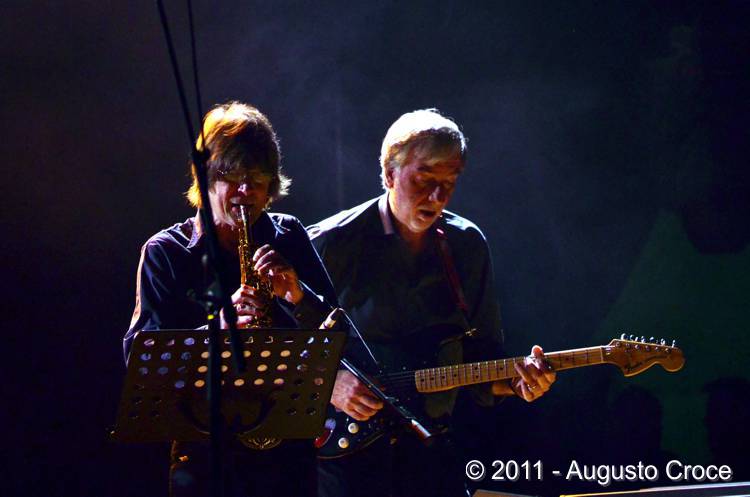 Arti & Mestieri with Gigi Venegoni & Mel Collins
Prog Exhibition 2011 - Roma 21-Oct-2011

A new Arti & Mestieri website is going to be launched at www.artiemestieri.org
Drummer Furio Chirico has his own website at www.furiochirico.com
Info and MP samples from latest Arti & Mestieri releases can be found on Electromantic Music's website at www.electromantic.com

Many thanks to Furio Chirico for friendship, information and the studio picture and to Danilo Sala and Arti & Mestieri for the promotional and ProgDay pictures.
Also thanks to Marco D'Alia, Giuliano Semprucci, Nicola Benelli, Ubaldo (Franco) Cibei, Pierre Tassone, Lorenzo Pittan for some pictures and information included in this page.