Artist

UNO

Danilo Rustici (guitar, keyboards, vocals)
Elio D'Anna (sax, flute)
Enzo Vallicelli (drums)

Formed from the ashes of Osanna when the band split the third member with Elio D'Anna and Danilo Rustici was originally percussionist Toni Esposito. At the end of 1973 the new group was presented by the Italian music magazines, talking about an LP soon to be released by the newly-born Trident label, but this collaboration was shortlived and at the beginning of 1974, with drummer Enzo Vallicelli (from Hellza Poppin, who had played with Osage Tribe and Claudio Rocchi), Uno went to London where, in the famous Trident Studios, they recorded for Fonit Cetra their first and only album with help from lyricist Nick Sedwick and singer Liza Strike (of The dark side of the moon fame).
The album is not far from late Osanna style (Landscape of life-era), with four English-sung tracks and three in Italian, with songs like I cani e la volpe in evidence, but didn't reach the success the band hoped.
An English sung version of the album was released abroad, with a nice surreal cover designed by Hipgnosis (again a link with Pink Floyd), but this too didn't attract much interest.
The three-piece band worked well in studio but the promotional tour, where the Uno concerts were opened by Tito Schipa Jr. who had just released Io ed io solo, was rather troublesome for the complexity of the studio arrangements and overdubs that couldn't be played live. For that reason a fourth musician was added for the final concerts of the tour, Danilo Rustici's brother Corrado (from Cervello) on guitar and bass.
The press reaction was rather dull and this led to the fast group breakup, with D'Anna and the Rustici brothers that abandoned the progressive sound of Uno to dedicate to a new fusion experiment with Nova.
Enzo Vallicelli played for many years with popular Italian artists and is still now, under his surname of Vince Vallicelli, an appreciated blues drummer.

LP
Uno
Fonit (LPX 26)
1974
gatefold laminated cover
Fonit / Pellicano (PL 417)
1980
different single cover
Fonit / Vinyl Magic (LPP 428)
1991
gatefold cover identical to the original
BTF (VM LP 109)
2009
gatefold cover, black vinyl - reissued again in 2021 with green vinyl
Fonit/De Agostini (LPX 26)
2020
gatefold cover with 8-page insert - no.72 in the De Agostini "Prog Rock Italiano" series
BTF (VM LP 109-R)
2021
gatefold cover and red vinyl


CD
Uno
Fonit Cetra (CDLP 428)
1991
reissue of 1974 album
Warner/Fonit (28327-2)
90's
as above- now deleted
BTF (VMCD 109)
2005
as above, with mini-gatefold cover, obi and booklet


SINGLES
I cani e la volpe
Popular girl
Fonit (SPF 31312)
1974
existence unconfirmed, maybe only issued as a promo - both tracks from the album

Uno was released with a gatefold laminated cover and has increased its price in recent years due to collectors' demand, despite not being a great rarity.
The album has also been released in various european countries with the seven tracks all sung in English (in France by Motors, MT 44027, and Germany by Pan, no. 88 397 IT, both with a nice different cover, designed by Hipgnosis) and has never been counterfeited.
A Japanese CD exists, on Strange Days (1001), with mini-LP cover.
The original Italian CD reissues, deleted since long, have finally been replaced by a nice one in the BTF "Italian progressive rock" with gatefold cover, obi and illustrated booklet.
The single I cani e la volpe, whose existence is not confirmed, was listed with catalogue number SPF 31312 in the RAI archives. The same archives contained a promotional copy or probably a test pressing that carried matrix number M912? (last of the four digits unknown) on the white Fonit labels. It's likely that this single, if really existing, has only been issued in a very small quantity and never commercially released.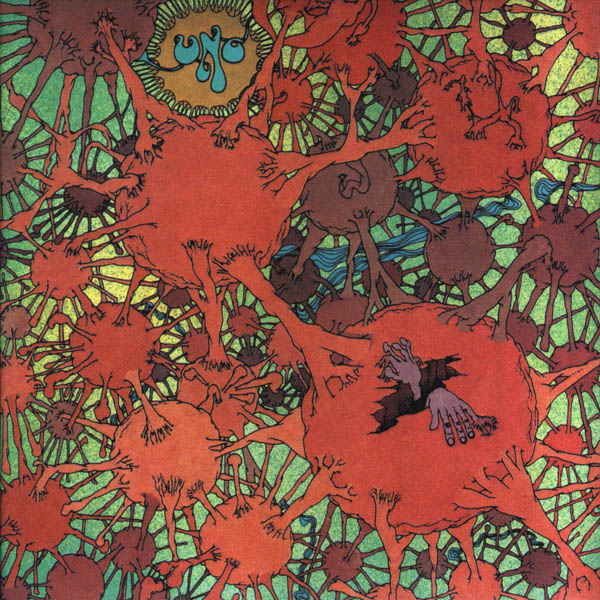 Uno - LP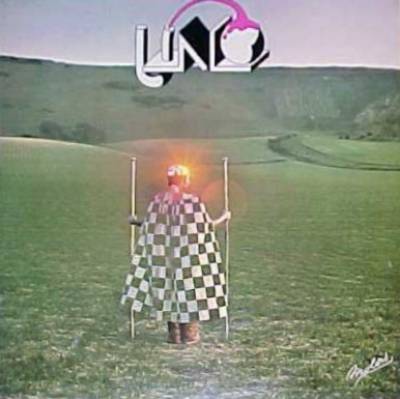 Uno (English version) - French issue LP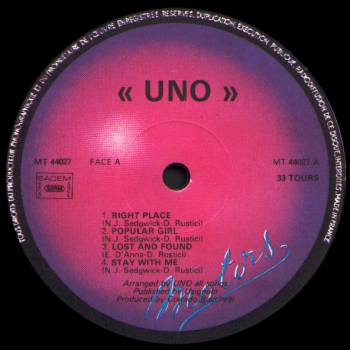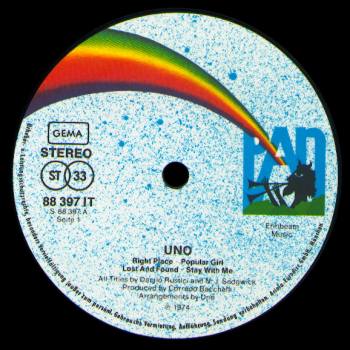 Uno (English version) - French and German LP labels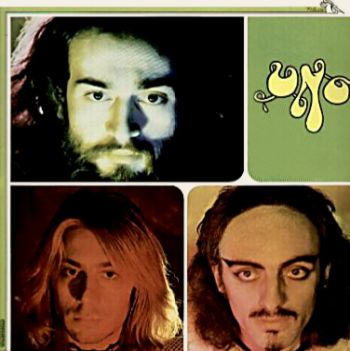 Uno - 1980 reissue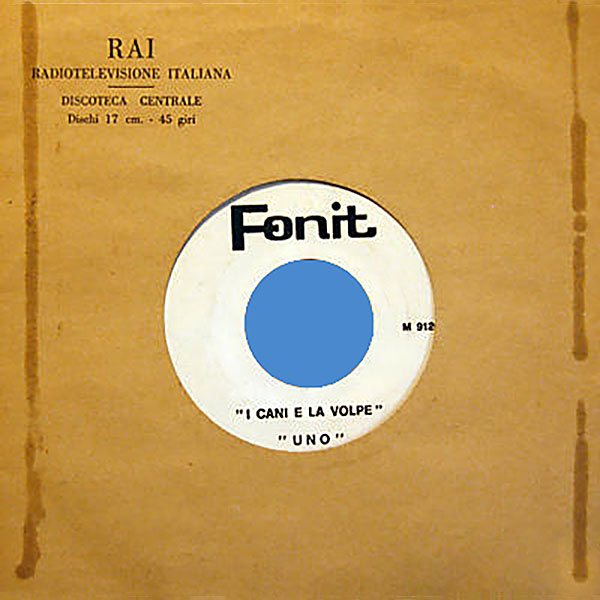 Uno - I cani e la volpe - test pressing

Drummer Enzo Vallicelli has his own website at http://www.vincevallicelli.it