The full list
H I J K
Line-up:
Orfeo Ferrini (vocals)
Vanni Landi (guitar)
Flavio Fiorini (sax, flute)
Franco Masotti (keyboards)
Paolo Silvestri (bass)
Enzo Vallicelli (drums)
Discography:
45 - My peace/This world on the moon (Boston BEM 0021 - 1972)
45 - Who would know/This world on the moon (Boston BEM 0021 - 1972)
EP - Who would know/My peace/This world on the moon (Boston BEM 0021R - 2018)
With only a very good English-sung single in The Trip style, this group from Forlì would have deserved a more successful career. It's odd to notice that the single was issued in two different versions between May and July 1972 with the same cover and catalogue number and different A-side, the owner of the record company was not satisfied with the first version and wanted to change the A-side.
Hellza Poppin (but their name was written Hellzapoppin on their posters or Helza Poppin) were formed at the end of 1971 by Vanni "Scopa" Landi, Paolo "Silver" Silvestri and Enzo Vallicelli (coming from Silver e i Baci), recruiting horn player Flavio Fiorini and 15-year old keyboardist Franco Masotti. For the recording of the single (and a whole LP never issued), the singer of I Lorenz, Orfeo Ferrini, was temporarily thrown in, and later joined the group.
In the autumn of 1972 Silvestri and Masotti quit, being interested in a more experimental music, and bassist Claudio Golinelli, from I Baci entered the band, giving a strong push to the rhythm section. The group always had a good live activity, having in their repertoire covers by English rock-blues and progressive artists.
In 1973 Landi also quit, replaced by Beppe Pippi (Baci, Forum Livii), forming a group called Gruppo Vanni Scopa or Van Scopa Group which played in 1976 in various concerts in Romagna, and releasing in the same year the single Vivendo, lottando, suonando/Semplicità (Record Executive NP45-17-7002RE) and in 1977 (under the name Vanni Scopa) the LP Movimento (Bazar 0771), in singer-songwriter style with rock-sounding arrangements, and containing, along with original compositions, four Bob Dylan songs translated in Italian.
Even Vallicelli, after a brief spell with Osage Tribe, left Hellza Poppin to join Uno.
The group kept playing with various line-up changes until 1977, moving towards dance music, and after a name change to Zebra Crossing they definitively split in 1978.
The three tracks from the 1972 singles were reissued in 2018 on a 300 copies limited pressing EP with the same cover as the original.
A group from Florence in the typical melodic pop style of many Italian 70's bands, they're only included here for the presence of guitarist Rodolfo Maltese (later with Banco del Mutuo Soccorso) in their early line-up.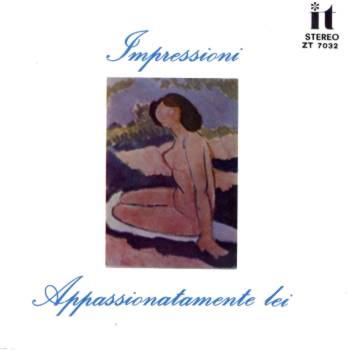 Line-up:
Leonida Ghedin (vocals, keyboards)
Claudio Pagano (guitar)
Raffaele Versace (guitar)
Ivano Ghedin (bass)
Orazio De Salvo (drums)
Discography:
45 - Il prete rosso/E' la fine della vita (It ZT 7023 - 1971)
45 - Appassionatamente lei/Promenade (It ZT 7032 - 1972)
45 - Eleanor Rigby/Trip to paradise (EMI/Odeon 3C006 18092 - 1975 - as "Raptus")
A group from Treviso formed around mid 60's, they released two singles in the early 70's on the It label.
The first one was particularly impressive, with Jethro Tull influences, while the second one was more commercial though with a good B-side.
In 1972 the group added singer Paolo Borin, guitarist Alberto Negroni and sax player Pippo Trentin (later in Duello Madre), while in the autumn 1973 a stable line-up featured Borin, Leonida and Ivano Ghedin, guitarist Tolo Marton and drummer Paolo Podda (coming from Capsicum Red).
This line-up recorded between 1973 and 1974 two singles for EMI, containing two Beatles' covers, Eleanor Rigby and I wanna hold your hand, and two original tracks, Paranoia dance and Trip to paradise (also in Italian version, as Ali fragili), but the record company wanted to change their name to Raptus even if not all the musicians did agree. At least one of these singles was released on the Odeon label in 1975, when Le Impressioni had already broken up.
Tolo Marton followed his career with Le Orme and later as a very popular solo artist.
It is unclear whether this is the same group which released a single as Raptus in 1974 on Basf.
Siti web:
Tolo Marton - www.tolomarton.com
Line-up:
Francesco Maccianti (piano)
Marco Lamioni (guitar)
Nicola Vernuccio (bass)
Daniele Trambusti (drums)
Jazz-rock group from Florence, they only recorded some tracks at Sensations' Fix studio, but these were never released in any form. One of these tracks has been included in the Firenze sogna CD compilation. Drummer Daniele Trambusti later played with Bella Band.
INSIEMEMUSICADIVERSA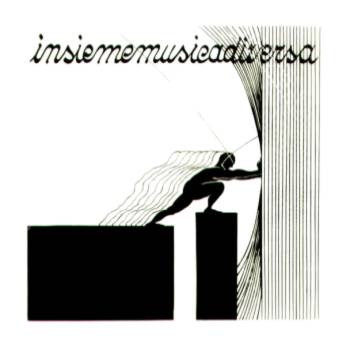 Line-up:
Terzilio Mancinelli
Angelo Petronella
Paolo Piselli
Discography:
LP - Insiememusicadiversa (Patean MMP 0030 - 1979)
CD - Insiememusicadiversa (Die Schachtel DS11 - 2005 - reissue of the above in a box set with unreleased tracks)
Formed in mid-70's in Umbria, this experimental group only released a self-produced album in 1979, after some performances in art galleries and theatres. Their musical style is improvised avantgarde, with every kind of instruments and percussion and use of wordless vocal parts.
The rare album, only released in a few hundred copies, has been recently reissued with different artwork on CD, in a box set with various inserts and also including unreleased tracks.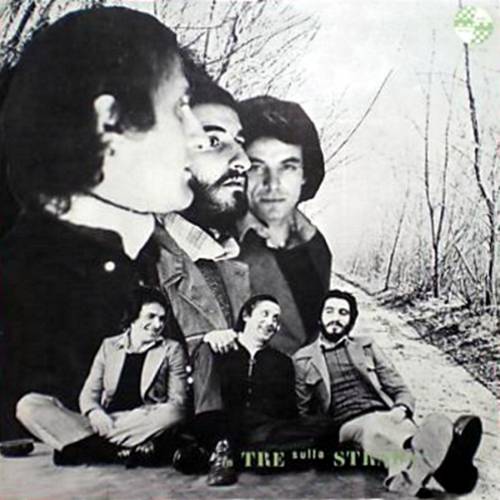 Line-up:
Rinaldo Prandoni (vocals, guitar)
Claudio "Klaus" Tiscione (bass)
Walter Comizzoli (drums)
Discography:
LP - In tre sulla strada (Radio RRS 153 - 1973)
A trio formed by two musicians from Novara (Tiscione and Comizzoli) and the Milan guitarist and composer Rinaldo Prandoni, the group founder. Bassist Tiscione came from I Pipistrelli, I Cuori di Pietra and Electric Blues Band, while Comizzoli had played with Angel Faces and for a brief time even in the Electric Blues Band, all groups from Novara.
The only album by this group, which takes its name from one of the songs, is in singer-songwriter style with orchestral arrangements, and sold very few copies despite the evident technical qualities of the musicians and a good series of live shows (among which some concerts as opening act for New Trolls).
Comizzoli and Tiscione were later employed as session musicians for the same record company which had released the album, and played on many records by young solo artists of the 70's, including Marcella Bella.
Some years later Tiscione left the sessionman work to play in the commercial music scene, in the backing group of pop singer Christian, also playing at the Festivalbar contest. After more than twenty years far from the musical activity, he has rejoined Diego Beat & the Electric Band for their reunion in the spring of 2006.
Prandoni, who had been a prolific composer for many artists during the 60's and 70's, has since then remained in the music biz. Under the nickname Complex he is credited as composer of many Italian prog tracks (Lydia e gi Hellua Xenium, Scorpyo, Juniors, Vocals).
Comizzoli left the musical scene concentrating on his career as architect in Arona (NO).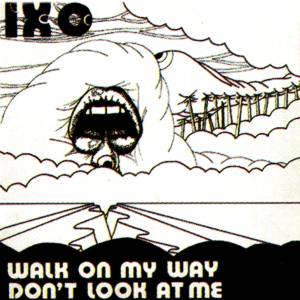 Discography:
45 - Walk on my way/Don't look at me (Bla Bla BBR 1336 - 1973)
Studio group that only released an English-sung single on Bla Bla. The A-side is a good hard rock, the B-side is a ballad closer to a soft progressive style.
Both tracks are composed by Conz-Ed De Joy (who was according to many a nickname used by Franco Battiato).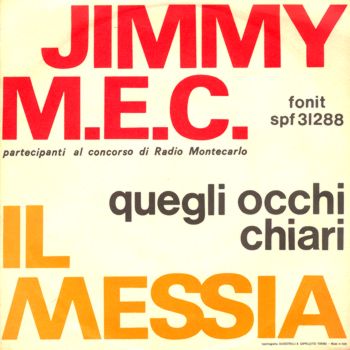 Discography:
45 - Il messia/Quegli occhi chiari (Fonit SPF 31288 - 1972)
A good track, Il messia was also included in the Fonit compilation Nuovi complessi d'avanguardia da Radio Montecarlo.
This was the only single by the band led by guitarist Marco "Jimmy" Villotti (from the beat group I Baci). Another member of this group was future arranger and producer Fio Zanotti.
Villotti also released the rock opera Giulio Cesare in 1978 (103 CNR 26602), and later devoted himself to his old love for jazz.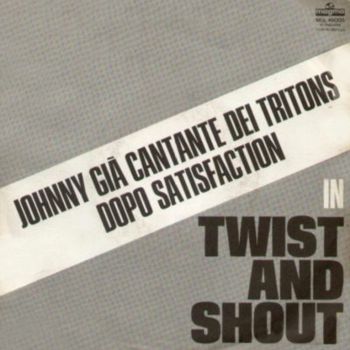 Discography:
LP - Twist and shout with Satisfaction (Magma MAGL 18004 - 1974)
45 - Twist and shout/My child (Magma MGL 48005 - 1973)
45 - Lady Pamela/Don't worry (Magma MGL 48009 - 1974)
45 - Sweet sweet love/Jumping fish (Magma MAG 04 - 1976)
After the end of the short-lived Tritons, drummer Gianni Belleno tried a solo career under this nickname, with an album and three singles containing some reworkings of rock'n'roll classics.
JONATHAN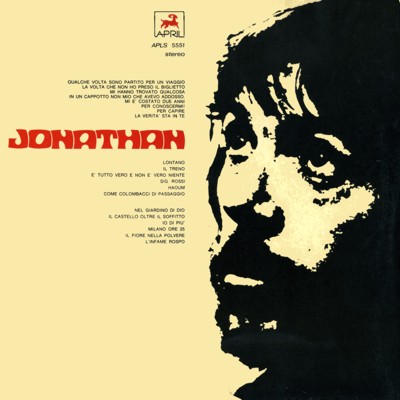 In the second half of the 60's the italo-French duo Jonathan & Michelle had a certain popularity with a Dylan-inspired folk-rock, releasing five singles and an album between 1966 and 1968.
Around 1969-70 Jonathan, this was the nickname of Maurizio Pracchia from Livorno, issued a solo album for a small label from the Italian-speaking Switzerland, containing 12 songs with nice lyrics and built on 12-string guitar with and electric backing band, with a good use of flute.
Definitely not a progressive rock record, but far from the melodic song genre of many singer-songwriters, this album is rare, and has a luxury entirely laminated gatefold cover with a flap on the opening side.
Discography:
LP - Jonathan (April APLS 5551 - 1969?)
Line-up:
Piero Bellini (vocals, keyboards)
Nando Bellini (guitar)
Renzo Rigon (sax, flute)
Pierino Spagnolo (trumpet)
Roberto Barone (bass)
Gianni Durini (drums)
Discography:
LP - The Juniors story (City LP 1007 - 1971)
CD - The Juniors story (Mellow MMP 498 - 2007 - reissue of above)
45 - Black night/I'll be blind (CGO TJ 548 - 1970 - also exists in jukebox version)
45 - Rose di legno/Oltre l'orizzonte (City C6277 - 1971)
45 - The night Chicago died/Shang a lang (City C6298 - 1973 - probably only in jukebox version)
+ other singles
The name The Juniors (or Gli Juniors) appears on many records released in the 60's and 70's, this was a group from Vercelli which backed singer Gianni Pettenati, and that also had an independent career releasing an LP and many singles.
One of the singles, issued by CGO (the same label as Exploit, Macchie Rosse and Vocals), contains Black night by Deep Purple on the A-side, while I'll be blind on the back is a vocal track, very dark with organ in evidence. This was composed by Complex (Rinaldo Prandoni), who also wrote the Lydia e gli Hellua Xenium and Scorpyo singles' tracks.
The LP The Juniors Story was issued around 1971-72 and contains some progressive influences, particularly in the nice Break of lease, a track of over 8 minutes. In the rest of the album the band's sound is halfway between Procol Harum and brass rock groups like Chicago and Blood Sweat and Tears, with some Italian songs, while most of them were sung in English.
Two tracks from the LP, Rose di legno and Oltre l'orizzonte, were also released on single, with the same cover design as the album. The Mellow CD reissue contains as bonus track the single version of Black night.
After the album, another single was released around 1973, along with two more also on City label, credited to Piero & The Juniors (in 1974) and Mirella & The Juniors (the following year).
The drummer Gianni Durini later played with Camelot, which originated Panda and Everest, and also collaborated with Krisma; trumpet player Pierino Spagnolo played with many years with Zucchero; sax and flute player Renzo Rigon is a well-known musician in the jazz field.
Jumbo's singer Alvaro Fella was the bass player in the Juniors around 1970 before entering the solo career and forming his own group. He was replaced by Roberto Barone, who kept playing as a professional musician and is now in Toto Cutugno's backing group.
The Juniors appeared, along with other groups, on a 1969 compilation LP entitled Hush, Hey Jude, Help, Eloise in 3 dimensioni, (DKF label, no.KS 30072), with their versions of Help and Hush.

KANNIBAL KOMIX
A German band, Kannibal Komix included an Italian member (Jurgen Drews, Gerd Muller and Bernd Scheffler were German, bass player Enrico Lombardi was from Piacenza), and had some notoriety following an appearance in German and English TV shows.
Their LP Kannibal Komix was released in 1968 in Germany, and later chosen by the US filmmaker George Moorse as soundtrack for his film "The house in white ". The LP was hence issued in the USA on Colossus, like a later second album, and in Italy by Saint Martin in 1971 with a single cover.
Housed in a distinctive cover (with a nude woman riding a horse) the LP is still influenced by a late 60's UK psych/pop style, with 12 short tracks, and has no connections at all with the Italian 70's progressive style.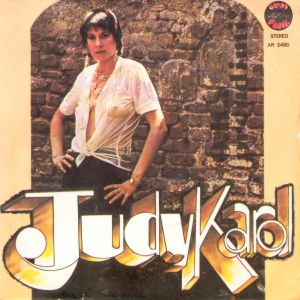 Discography:
45 - OK, prendimi / Night rock (Unifunk AR 3480 - 1980)
+ others
With a sexy image on the cover, Judy Karol has released this single in 1980 that couples a funky song on side A with a harder and more prog-inclined track on the back. By the way Night rock is composed by Antonius Rex and he probably plays guitar on it.
At least two other singles, Tu che ne sai and Adesso, exist by this singer.
KORNELYANS
Named after their leader Kornelije Kovac's name, the serbian group Kornelyans started their career in Belgrade as Korni Grupa, with a debut album released in 1972.
Trying to achieve an international success, they recorded the second album, Not an ordinary life, in Italy, where it was issued by Ricordi, and a single taken from the LP, Generation 1942, allowed them to take part in the 1974 Eurovision contest.
The group had anglicized their name to Kornelyans by that time, but the international career didn't start and the band split soon after.
The album is very interesting indeed, with their sound much closer to the Italian bands of the time. It's odd to notice that it was produced by C.A.Rossi, founder of the Car Juke Box label.
Discography:
45 - My sweet Lord/Chirpy chirpy cheep cheep (Fonola SP 8014 - 1971 - as "Kriss e gli Smeraldi")
45 - Sylvia's mother/L'amore mi aiuterà (Fonola NP 2142 - 1973 - as "Kriss e il Gruppo 2000")
45 - Pugni chiusi/Sunrise in you (Fonola NP 2143 - 1973 - as "Kriss e il Gruppo 2000")
45 - Piccolo bambino caro/Evadere (Osi OSI 0003 - 1975 - as "Kriss and Saratoga")
A series of singles made by a group from Arezzo (Tuscany) that used different names. The line-up included singer Ferruccio Franceschini, keyboardist Nando Beligni, drummer Giuseppe Cascini along with Gianni Ranchini and Bruno Subbiani and derived from a band active for many years called Smeraldi, that had featured many other musicians.
The first one contains remakes of My sweet Lord by George Harrison and Chirpy chirpy cheep cheep by Lally Stott (a hit for Middle of the Road) and is not particularly impressing. More interesting are the 1973 singles, (issued with the same picture cover and sequential catalogue numbers) containing only cover versions, Sylvia's mother by Dr.Hook, L'amore mi aiuterà (Starman by David Bowie), Pugni chiusi by I Ribelli and Sunrise by Uriah Heep, here with a modified title. It's odd to notice that among the composers of Pugni chiusi (a 1967 song, by Ricky Gianco, Luciano Beretta and Gianni Dall'Aglio) along with Ricky Gianco are listed David Byron and Gary Thain of Uriah Heep!
The last single was released under the name Kriss and Saratoga and was presented at the 1975 Sanremo Song Contest; the A-side is in the typical style of the Festival, the B-side is a hard-prog track not far from Ibis.
Line-up:
Roberto "Paramhansa" Puddu (sax, flute, vocals)
Massimiliano Moretti (guitar, vocals)
Gianni Lecchi (guitar, vocals)
Enrico Radaelli (organ)
Tony Ognibene (organ, vocals)
Claudio Capetta (bass, vocals)
Ampelio Biffi (drums)
Discography:
LP - Kundalini Shakti Devi (AMS/BTF AMS LP64 - 2013)
CD - Kundalini Shakti Devi (AMS/BTF AMS 219CD - 2013)
A mysterious group from Lombardy assembled in 1974 by saxophonist Roberto Puddu to record some of his tracks. the recordings remained unreleased until 2013 and show a good quality in composition and originality despite the lack of production and some influences by the classic English groups of the early 70's, with Italian lyrics.

Thanks to Giuliano Semprucci, Gustavo Castagna Machado, Diego Zanti, Fabio Marchignoli, Antonio Rosetti, Pino Orlandi. Tolo Marton, Luigi Papi, Claudio Ramponi, Francesco Lenzi, for information and pictures in this page.
Other alphabetical index pages
A B C D E F G HIJK L M N O P QR S T UV WXYZ