The full list
O
OLIVER O'COOK

Discography:
LP - The prince (Polaris BP 710 - 1972)
A forgettable album on the Polaris label, and for this reason some collectors connect it with I Teoremi (though there are no apparent connections between these artists). No details are given on the cover and labels on the identity of the mysterious Oliver O'Cook (pictured on the back cover), and all the tracks are credited to an author named Wost.
The style of the 12 short instrumental tracks is pop with very light prog leanings, dominated by the "prepared" piano that was the trademark of The Duke of Burlington; a connection probably exists between these artists.
LE ONDE BLU

Discography:
45 - Violenza/Suggestione (Zeus BC 5032 - 1975)
45 - Tu…sole pioggia e vento/La mia musica sei tu (Esse 0011 - 197?)
A group from Matera (Basilicata), Le Onde Blu had a very different sound from what their look in the cover picture May bring to think. The single is rare and on a very good level and both tracks deserve a listen..
The group on this record included Franco Rizzi (vocals), Enrico Ruggieri (guitar, vocals), Enzo Antezza (guitar, vocals), Tonino Tulliani (keyboards), Pino D'Anzi (keyboards, vocals), Mimmo Sarra (bass), Marcello Colori (drums), but a completely different line-up of the same band released another single, presumably some of years later for the Esse label.
Another group called Le Onde Blu had recorded a single for Meazzi (M-01343), in 1969, entitled E' lunedì/Layla, the latter being an Italian version of Cream's Strange brew. It's unknown whether the two groups were connected or not.
OPERA

Discography:
45 - Re Salomone/Aria, acqua, terra e fuoco (Durium LD AI 8001 - 1978)
45 - Il diario dei segreti/1000 anni luce (Durium LD AI 8038 - 1979)
45 - Volare mai/Vecchio mercante (Durium LD AI 8050 - 1979)
+ other singles
In a vast production of singles, mostly in a pop style, Re Salomone, 1000 anni luce and Vecchio mercante are among the best prog-oriented songs for this group formed in 1975 by Filiberto Ricciardi, founding member of Gens. Ricciardi later approached classical music and became a well-known tenor singer.
OPERA PUFF

Line-up:
Aldo Colangelo (keyboards, vocals)
Carlo (guitar)
Massimo Gerlini (bass)
Claudio Bartolucci (drums, vocals)
Discography:
LP - Invito (EMI/Pathè 3C064-17907 - 1973)
45 - Alla gente della mia cittą/Il supremo amore (EMI/Pathè 3C006-17908 - 1973)
45 - Chi tocca muore/Accanto al fuoco (Basf Fare 06 13327 F - 1974)
A quartet from Rome, formed by Colangelo and Bartolucci coming from the group La Pace, Opera Puff released just a 12-songs album and two singles. These consisted of West Coast styled ballads with Italian lyrics and multivocal parts.
Colangelo played with the musicians from Reale Accademia di Musica on the 1930: Il domatore delle scimmie LP by Nada.

Discography:
45 - Confilandia/Giostra infame (CDF CF 80/0001 - 1980)
Only a single playing at 33rpm for this group, released in March 1980, this included two songs over 5 minutes each, halfway between melodic pop and progressive and built on acoustic guitar.
LE ORE DI PUNTA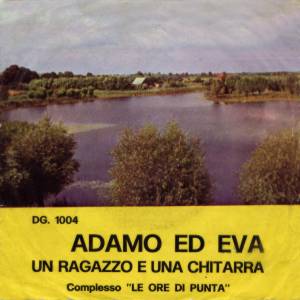 Discography:
45 - Adamo ed Eva/Un ragazzo, una chitarra (New York DG 1004 - 1972)
45 - Come Adamo ed Eva/Abisso (New York DG 1005 - 1972)
A group from the Rome area, with a six-piece line-up that included singer/flutist Pino Marchese, keyboardist Enrico Senesi, bass player Pino Ragaglia and drummer Sandro Montanari, along with a guitarist and a saxophonist. Le Ore di Punta played in a 1970 concert at Kilt Club in Rome, organised by the Ciao 2001 magazine. Their progressive-styled single Adamo ed Eva was released in 1972, issued in two different versions almost at the same time, and with very different covers.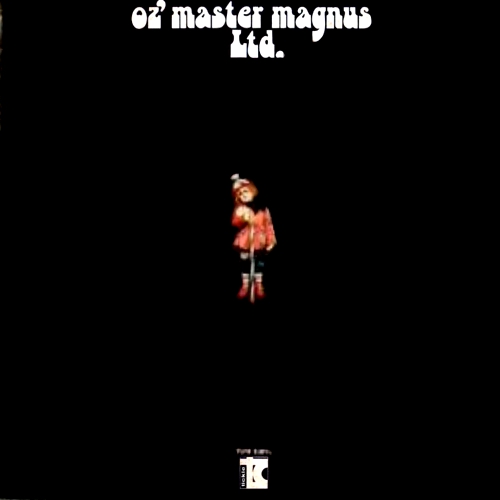 Discography:
LP - Oz Master Magnus Ltd. (Tickle TLPS 5003 - 1972)
45 - Lonely people/Lady Lucinda (Tickle TSP 1312 - 1973)
One of many Italian groups playing an English-sung mainstream rock influenced by foreign groups, these records are only notable because they were released on the collectible Tickle label, the same as Antonius Rex's Zora album.
The group was formed by two future Agorą members, Paolo Colafrancesco and Roberto Bacchiocchi, that had already released two singles (in 1970 and 1971) with the name Paolo e Francesco, produced by Gian Piero Reverberi.

Thanks to Giuliano Semprucci and Luigi Fracasso for some pictures and information contained in this page.
Other alphabetical index pages
A B C D E F G HIJK L M N O P QR S T UV WXYZ